Bench Talk Live
KAS Presents Bench Talk Live

KAS is collaborating with

Bench Talk: The Week in Science

,

a weekly radio show & podcast produced by KAS members, to bring you

a live monthly online program.
Monday May 24, 7pm ET
Bourbon Science
Register here
Dr. Leonard Demoranville, Centre College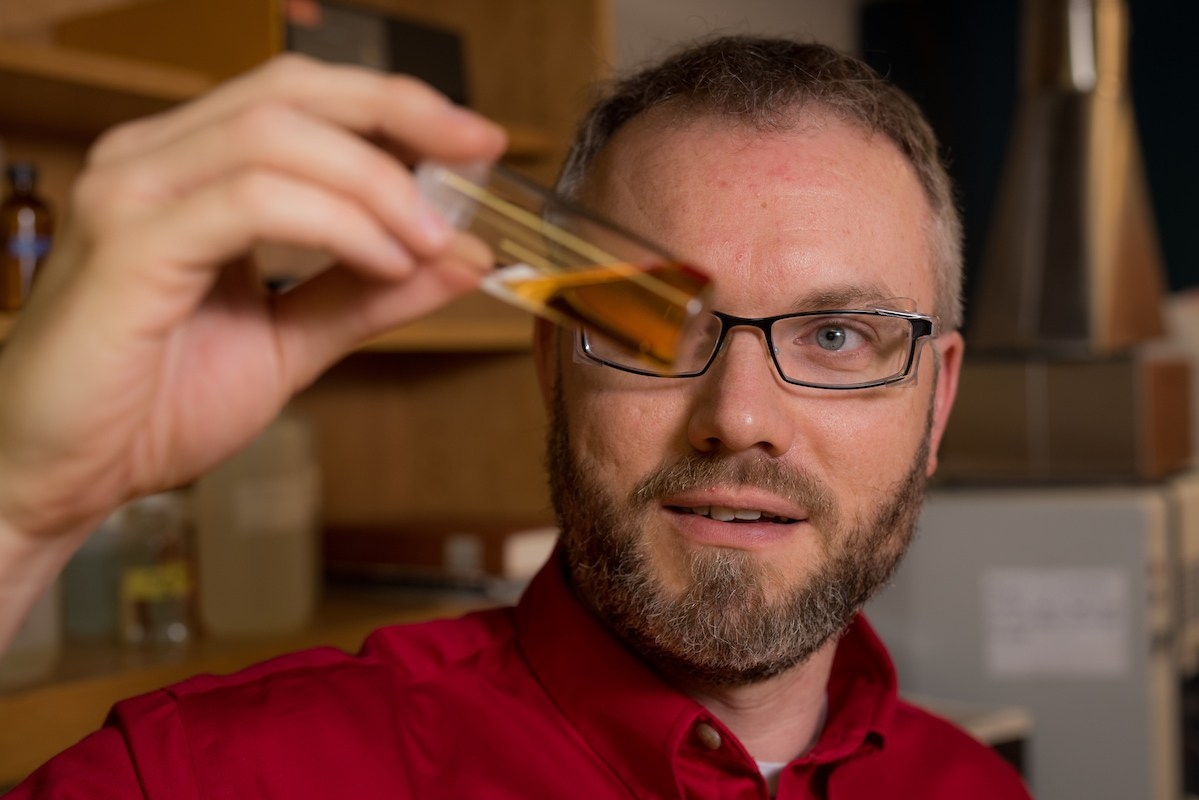 Dr. Pat Heist, Ferm Solutions
Dr. John Medley, Buffalo Trace
Dr. Seth DeBolt, University of Kentucky
Lenny Demoranville is Associate Professor of Chemistry at Centre College. Prior to joining Centre's faculty, he earned his Ph.D. at the University of Maryland-College Park and was a National Research Council Post-Doctoral Fellow at the National Institute of Standards and Technology where he focused on the detection of trace illicit drugs. During his interview at Centre he was asked what upper-level elective he would enjoy teaching. His answer: "Chemistry of Beer and Wine." When the interviewer responded "That won't work here," his heart dropped. The interviewer quickly followed up "We are in Kentucky, you'll have to add bourbon to the list!" Thus was born his course entitled "Chemistry of Beer, Wine and Bourbon." Partially because of interest generated through that course, his research group has shifted from forensics to focus on the chemical analysis of bourbon. He has given public talks to Centre alumni, friends and community groups about the chemistry involved in the production of bourbon.
---
Tuesday April 27, 7pm EST
COVID-19 and the Cardiovascular System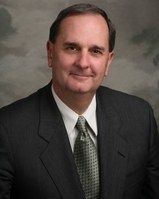 Dr. Stuart Williams, University of Louisville
In collaboration with the Kentucky chapter of the

American Physiological Society
Watch the Recording
Dr. Stuart Williams received his Ph.D. in Cell Biology from the University of Delaware followed by postdoctoral training in Pathology at the Yale School of Medicine. During the period 1980 to 1990 he held a faculty appointment at Jefferson Medical College where he was Director of Research in the Department of Surgery. In 1990 Dr. Williams joined the faculty at the University of Arizona and founded the University of Arizona Biomedical Engineering Program creating a research and educational link between the Medical School and College of Engineering. He held faculty positions jointly in Biomedical Engineering, Surgery, Physiology and Materials Science and Engineering. In 2007 Dr. Williams was selected as the Scientific Director of the newly established Cardiovascular Innovation Institute, a partnership between Jewish Hospital and the University of Louisville in Louisville Kentucky. He recently established the Bioficial Organs Program to create human tissues and organs for clinical therapeutics and in vitro drug testing using a patient's own cells. Central to this effort is the use of 3D bioprinting technologies. Dr. Williams' research interests have focused on medical devices and regenerative medicine. He developed and patented the first methods to use fat-derived stem and regenerative cells for therapeutic use. Dr. Williams has authored over 400 scientific publications including scientific papers, abstracts, book chapters and editorials. His entrepreneurial spirit has resulted in 27 issued US patents with numerous patents pending. He has founded several biotechnology companies; maintained active managerial positions and has been an active consultant to the medical device, regenerative medicine and pharmaceutical community.
---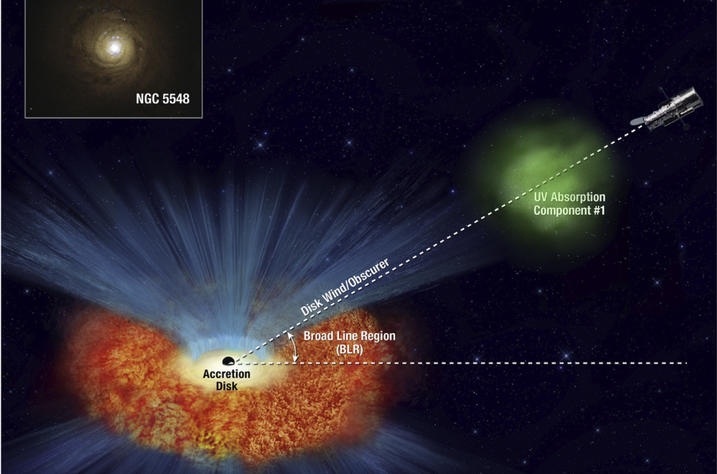 Black Holes and how we can find and measure them
Dirk Grupe, Space Science Center, Morehead State University -

Slide presentation
Although the idea of a Black Hole is more than 200 years old based on Newtonian Physics the accurate description of a Black Hole is embedded in Einstein's General Theory of Relativity. In February 1916 Karl Schwarzschild formulated the metric that describedthe curvature or warpage of spacetime around massive bodies. At the time these were just theoretical objects and Einstein was never convinced that they really exist, but we know today that super massive black holes exist in the centers of every single galaxy, like our Milky Way. From they physical parameters Black Holes are the simplest objects in the Universe, just described by their mass, spin, and theoretically their electric charge. I will describe methods how we can measure their spin and mass. I will then also talk about my own research on highly variable accreting supermassive black holes - Active Galactic Nuclei which I primarily observe with X-ray/Ultra-violet satellites, like Swift and XMM-Newton.
Before coming to Kentucky, Dr. Grupe was a Senior Research Associate At Penn State working on the NASA Swift mission. Dr. Grupe'sresearch is on Active Galactic Nuclei (AGN), accreting supermassive black holes in the centers of galaxies. His interest is in particular in Narrow-Line Seyfert 1 galaxies, AGN on thelower end of the black hole mass spectrum, which are characterized by strong X-ray and ultra-violet variability. What the NASA Swift mission allows is the long-term monitoring of AGN simultaneously in X-rays and the ultra-violet.

When a Black Hole Went on a Holiday

Dr. Maryam Dehghanian,
Astrophysics, the University of Kentucky
Dr. Dehghanian has worked on a large Space Telescope project entitled "HST STORM", a comprehensive study of the Seyfert galaxy NGC 5548. During her Ph.D. studies, she resolved a complex question aroused from an unexpected astrophysical phenomenon observed by the Hubble Space Telescope (HST): NGC 5548 is a bright and well-studied Active Galactic Nuclei (AGN) that has been the target of many monitoring campaigns since 1987. The most extensive observations were in 2013 and 2014, in which its emission and absorption lines behaved in an anomalous way that had never before been seen. For a two-month period during the observations, emission and absorption lines did not respond to the variations of the continuum – the HST team said that the spectral lines had "gone on holiday".
She successfully explained the physics by which the variations of a disk wind produce the observed holiday. Her work was once highlighted in the
University of Kentucky news
. As part of NASA's major "UV Initiative", The Space Telescope and Science Institute (STScI) awarded an additional 198 orbits on the Hubble Space Telescope for a new project, with the innovative title "AGN STORM2", to study a different galaxy, Mrk 817. Dr. Dehghanian is one of the 17 scientists who proposed the project. The STScI awarded a grant to the University of Kentucky to support Dr. Dehghanian as a postdoctoral scholar to continue her work. You can find her papers at NASA ADS.
---

Tuesday, February 23, 7pm EST
COVID-19 Vaccines & Therapeutics
COVID-19 and Cancer Research
See slides here
Dr. Paula Bates, Professor of Medicine, University of Louisville
Co-Director, KYNETIC (an NIH REACH hub)
Paula J. Bates is a Professor of Medicine at the University of Louisville and the James Graham Brown Cancer Center. She also co-directs the Kentucky Network for innovation & Commercialization (KYNETIC), which is a statewide program that helps academic researchers turn their health-related discoveries or ideas into real-world products. KYNETIC provides research grants, entrepreneurial education, mentoring, and access to a network of relevant expertise; these opportunities are open to all faculty, staff, and students at Kentucky's public universities and community colleges. Bates was involved in the discovery and bench-to-bedside translation of an experimental anticancer drug named AS1411. This agent is an aptamer (made from synthetic DNA) that binds specifically to nucleolin, a protein with roles in both cancer and viral infections. She is currently involved in numerous translational research projects and is working with an industry partner to take two AS1411-related drugs (one for cancer, one for COVID-19) to human clinical trials. Bates was co-founder of a successful startup (Aptamera) and is a co-inventor on 15 issued US patents and more than 30 foreign patents. She was elected as Fellow of the National Academy of Inventors in 2016. Her talk will focus on the intersection of COVID-19/cancer research and the story behind the recent discovery that AS1411 has promising activity against the novel coronavirus.

Dr. Sanjay Mishra, COVID-19 and Cancer Consortium, Vanderbilt University Medical Center
Dr. Mishra is the project coordinator for the "COVID-19 and Cancer Consortium", (CCC19) consisting of over 125 cancer centers and other organizations that have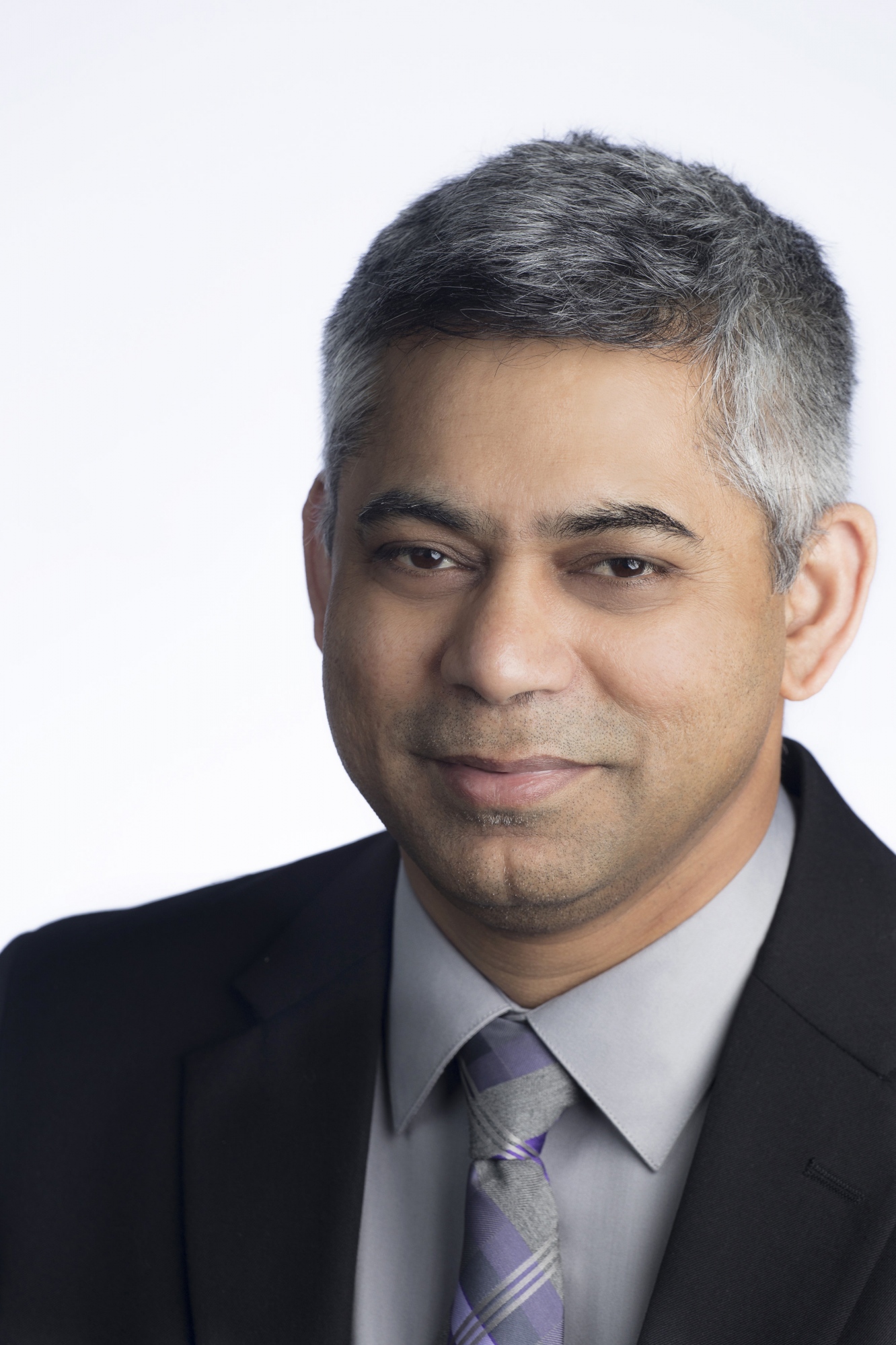 come together to collect data about cancer patients who have been infected with COVID-19. Previously, Dr. Mishra worked as a postdoctoral fellow in the Vanderbilt Vaccine Center, where he tried developing vaccine candidates against Zika and Dengue. He got his Ph.D. from Vanderbilt University in Chemical and Physical Biology, studying small heat shock proteins (sHSPs) for their role in stress response and aging. Using protein engineering and CRISPR knockout strategies, Sanjay showed that sHSPs have conserved roles among vertebrates, and sHSPs have evolved possibly under the organellar and organismic proteostatic demands. When not in lab, Sanjay writes on popular science such as recently authorized vaccines against COVID-19. You can find his articles at
The Conversation
---
Thursday, January 21, 7pm EST
Diabetes Research: Then and Now

On the Track of Diabetes Cure
Dr. Iuliana Popescu, Barnstable Brown Diabetes Research Center
The discovery of insulin remains one of the most remarkable achievements of medic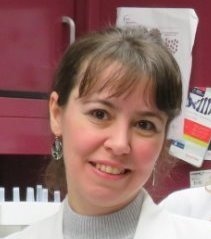 al research of all times. But, overall, it was not the result of a single research team, although the Nobel Prize was controversially granted to only two Canadian scientists: F. Banting and J. Macleod who shared their awards with coworkers C. Best and J. Collip; the team had obtained and purified the pancreatic extract (1921) and showed that it can reverse diabetes after it has been injected into patients. However, the modern period of insulin history is set in the 19th century, by the research of C. Bernard, P. Langerhans, O. Minkovski, J. Von Mering, and several others, who laid the foundations of the scientific understanding of diabetes and the first attempts to get the miracle hormone.



Cardiac metabolism in health and disease

See sildes here


Dr. Bradford Hill, University of Louisville Diabetes and Obesity Center
Dr.Hill will discuss how the use of nutrients by the heart can dictate cardiac responses to s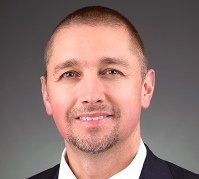 tress. He will begin by discussing why studying metabolism is important and highlight some of the major questions in the field. In the latter half of the talk, he will present data that highlight new strategies to track metabolism in the heart, which could lend insight into how cardiac remodeling occurs under physiological contexts such as exercise and in pathological contexts such as chronic hypertension.
---
Science Solving Mysteries in Archaeology
Archaeology and Science in KentuckyKaren Stevens, University of Kentucky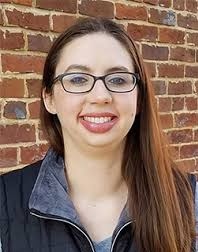 For the majority of the human past, our ancestors did not leave behind a written record. We will never be able to meet these people of the past, so how do we learn about them? Archaeology, which is the study of the human past, allows us to access the lifeways and experiences of those people through the study of their material culture and landscapes. One way we learn about people through the things they left behind is by adapting scientific techniques and methods to the holistic study of what it is to be human. Here in Kentucky, we borrow from many different fields of study including biology, botany, physics, chemistry, and soil science. In this talk, I will give some examples of how observations using remote sensing, microscopy, chemical analysis, and other scientific data collection and analysis techniques tell us about the people that have lived here in the Commonwealth for over 12,000 years.
"Exploring the technical heritage of the Irish Late Bronze Age socketed axe"
Terry Runner, Kentucky Science Center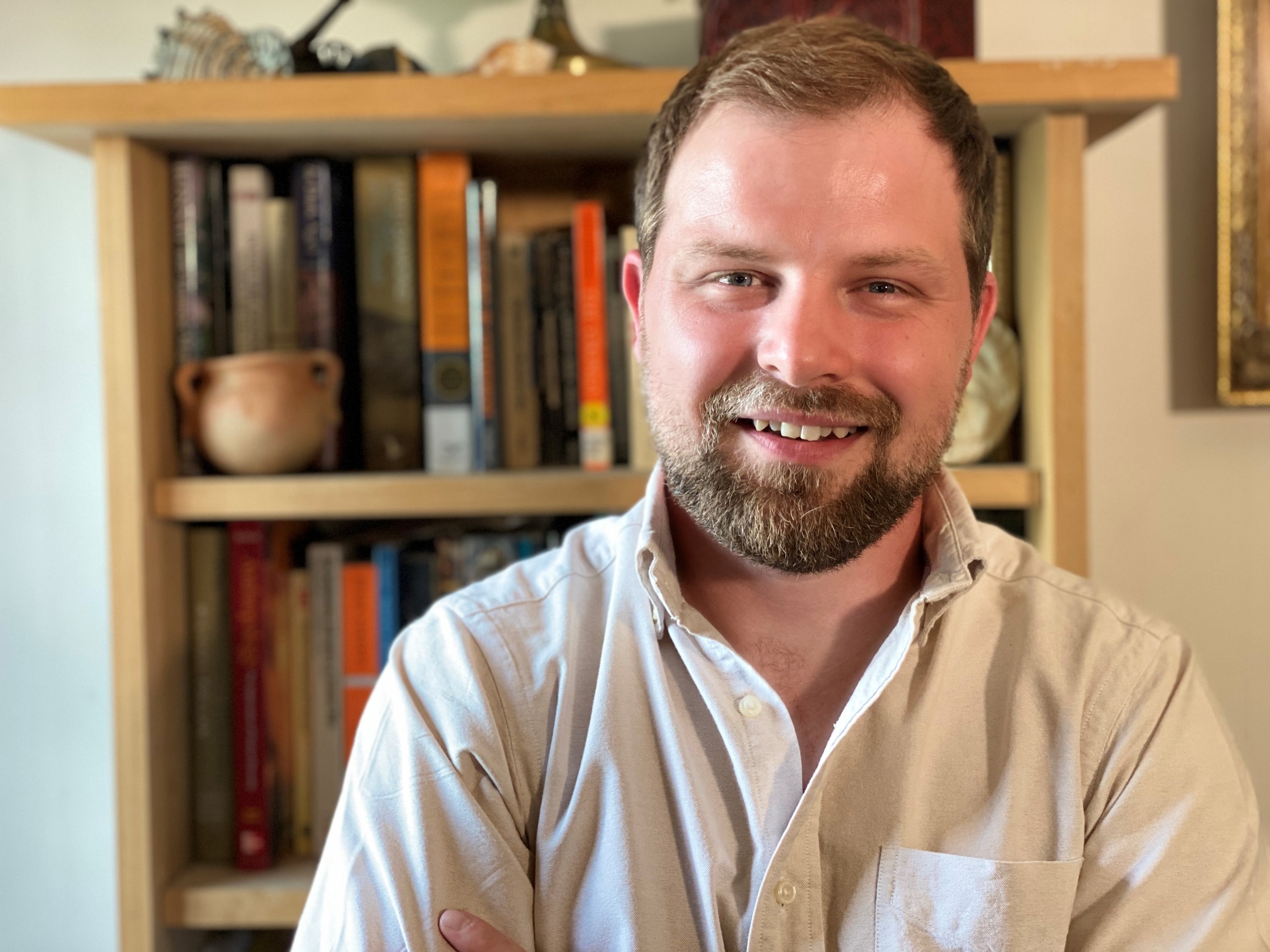 In studying the past, archaeologists often tackle the how and why surrounding objects people left behind. These objects allow us to create a narrative of past culture and society that help us understand the birth, life and death of people in the past. Over the last few decades, the use of experiment in archaeological research has gained popularity as a means to test hypotheses surrounding human material culture. In my 2018 Master's thesis, I used an experimental method to understand a phenomenon occurring inside Irish Late Bronze Age socketed axes. This feature, commonly known as a 'halfting rib' may indicate a step in the casting process that is today little understood. With nearly two centuries of archaeological evidence surrounding socketed axes, I reconstructed the socketed axe casting techniques in Ireland to get a better sense of how Bronze Age casters made these tools, and how this rib played a roll in that process.
Register Now
---
How do we use visual and other cues when we communicate with each other? How do we adjust to new norms of communicating through a screens or from behind a mask? Join us for an engaging discussion about the neuroscience & psychology of perception & communication with our speakers this month.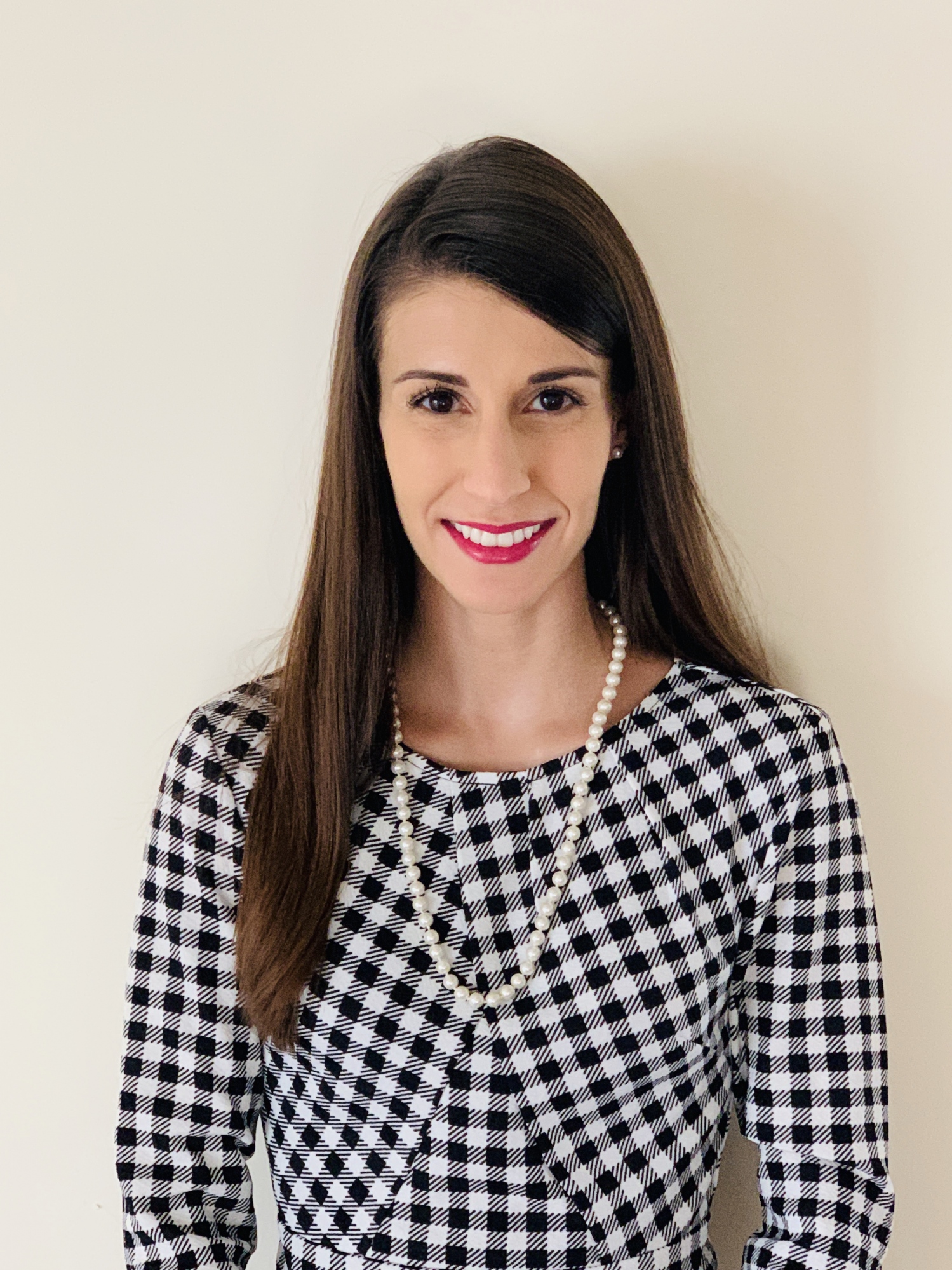 Naomi Charalambakis, Federation of American Societies for Experimental Biology (FASEB)
What You See is What You Get
Our eyes are an important feature of the visual system. They connect to our brains and, in milliseconds, translate the objects and people we see into things we recognize. How exactly does the brain do this so quickly, and is it affected when our environment changes? As we continue to navigate these interesting times—wearing masks and having virtual meetings—is it possible these interactions affect the wiring of our nervous system? When our sight is impaired, the lack of visual information from mouth movements can impact other senses such as hearing, but how does this work? To answer these questions, we will explore the neuroscience behind how visual information is transmitted and examine the area and characteristics of the brain regions specifically responsible for recognizing faces. Naomi recently earned her PhD at the University of Louisville.
Listen to Naomi's presentation on the Bench Talk podcast
---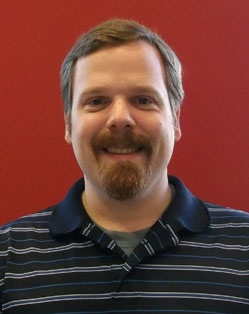 Andy Mienaltowski, Western Kentucky University
The Eyes Have It – Anticipating Difficulty in Facial Emotion Cue Perception
See the Slide show here
Interpreting body cues, especially facial cues, is important to understanding the emotions that others experience. Today's environment poses some interesting challenges for us as we navigate social interaction wearing masks or as we interact with one another as perceptually smaller beings on screens. Visual emotion cues from the lower half of the face are hidden, potentially reducing our ability to anticipate others' emotional status. Older interaction partners may also cope with unique challenges given age-normative changes in facial scanning patterns and in facial cue confusion. The role that facial cues play in emotion recognition across adulthood will be discussed, as well as the impact that blocking these cues may have on social interaction.
---
---
Tuesday June 2

Watch the Recording
Healthy at Home: New Visions for the Spaces We Live in
Seyed Allameh, Northern Kentucky University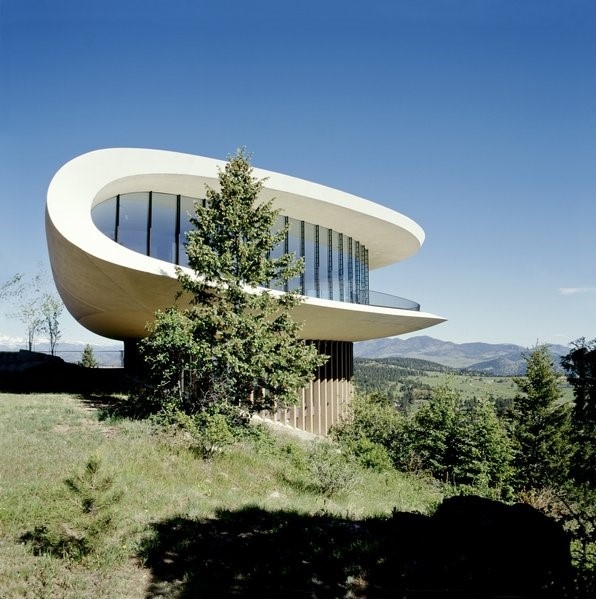 Digital Homes: Manufacturing Futuristic Structures
See the Slide show here
Imagine your dream home has the shape, functionality, and orientation dictated only by your imagination. Freeing creativity and innovation from the constraints of today's crude construction technology is the promise of tomorrow's digital construction technology. Step-by-step, digital printing is evolving into a complete set of tools to build homes by robots that will mix and match materials, and perform processing, deposition, positioning, and timing to create works of art. These unique and beautiful structures will be functional in providing comfort, saving energy, reducing waste, recyclability, and sustainability. The know-how, tools, and feasibility of such revolutionary home building technology will be discussed along its implications for building structures on Moon and Mars. (Photo credit
dwell.com
)
Zeel Maheshwari, Northern Kentucky University
"Green Home" - Home of the Future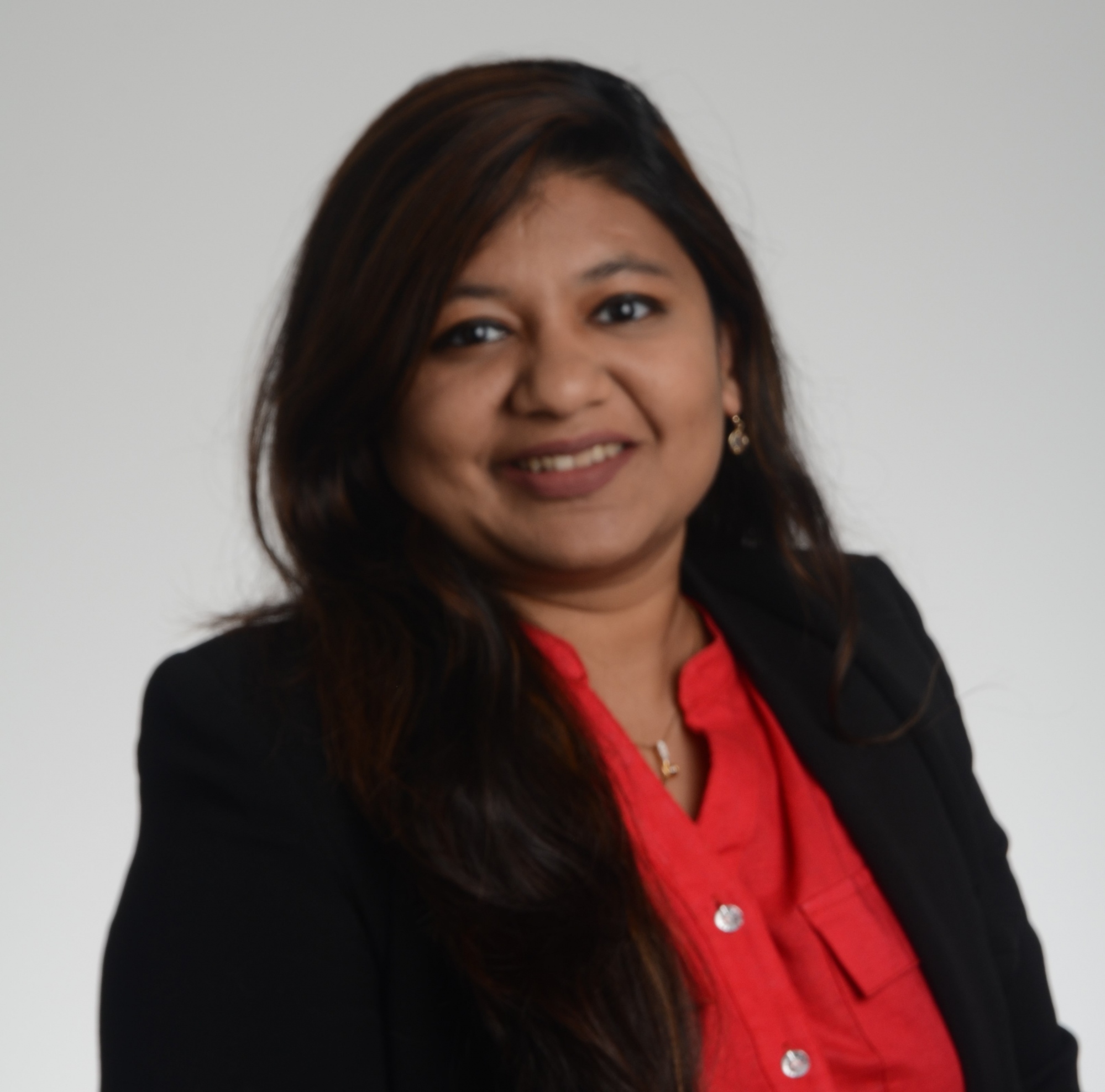 See the Slide show here
Today, the trend is to make everything smarter-our homes, offices and even our cars. But a growing number of architects and scientists are recognizing that creating homes must involve more than mere gadgetry. It must be environmentally sustainable that uses energy, water and building materials efficiently. In recent times, the term "green home" has created a buzz among homeowners. One aspect of converting a regular home to "green" home is by employing renewable energy (typically solar panels) to electrify homes. Using green energy can raise a home's value while reducing its cost of ownership. Additionally, it is a great way to contribute towards a better future for the community and ultimately to all life on Earth. Green home makes a positive contribution to the environment or at least has a minimal negative impact. The home of the future is not just smarter, its greener!
Are you interested in presenting your research for Bench Talk Live?
Let us know!
We're looking for undergraduate, graduate, or professional scientists to share their work with a general audience!