Bench Talk Live
KAS Presents Bench Talk Live
KAS is collaborating with

Bench Talk: The Week in Science

,

a weekly radio show & podcast produced by KAS members, to bring you

a live monthly online program.
---
Geology of the Ordovician High Bridge Group,
Friday, May 20, 7pm ET

Watch the Recording
This program is a partnership with the Geological Society of Kentucky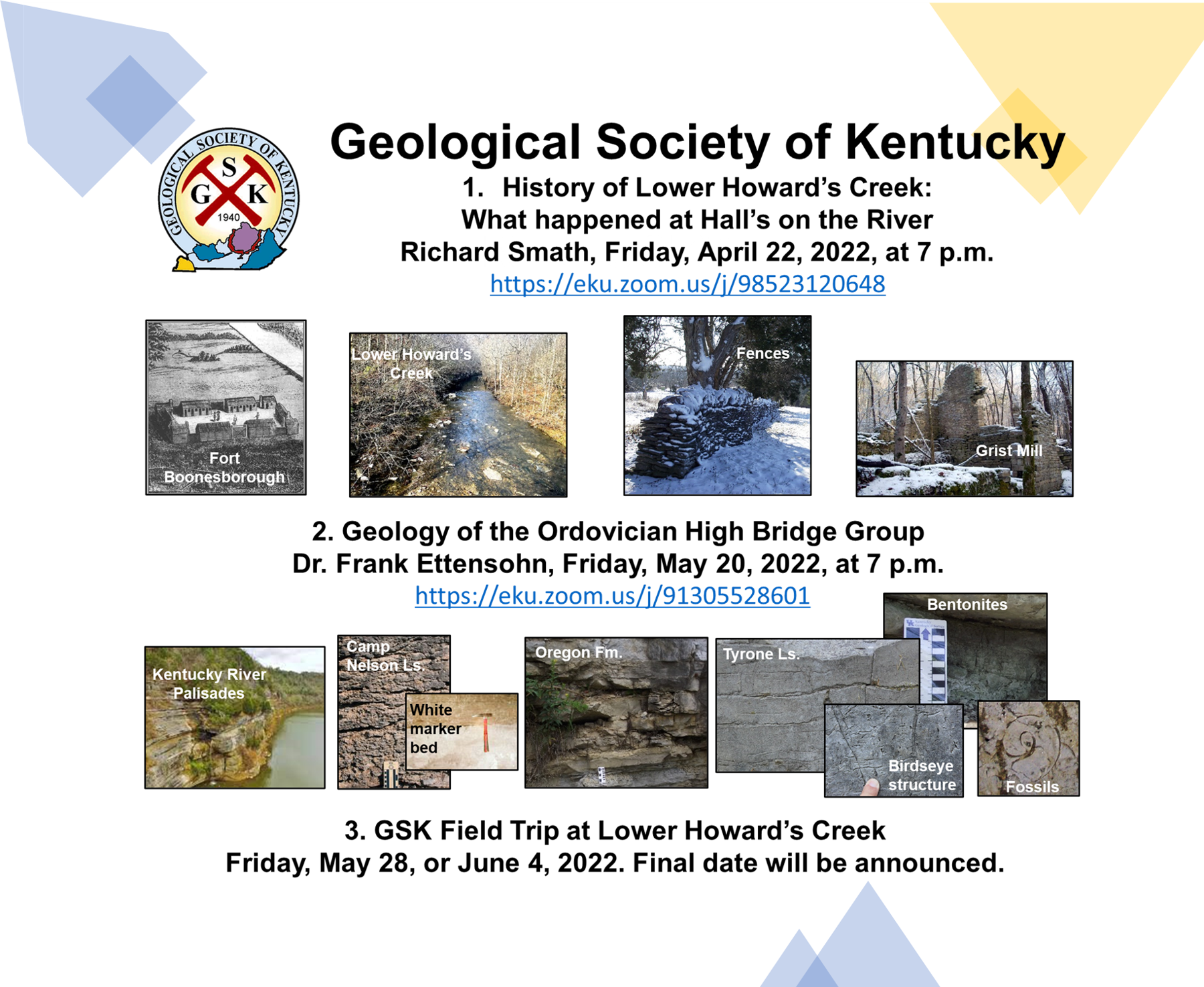 Presenter:
Dr. Frank Ettensohn
---
Surveilling COVID-19: From pop-up testing sites to wastewater tests, Monday, May 9, 7pm ET
Watch the Recording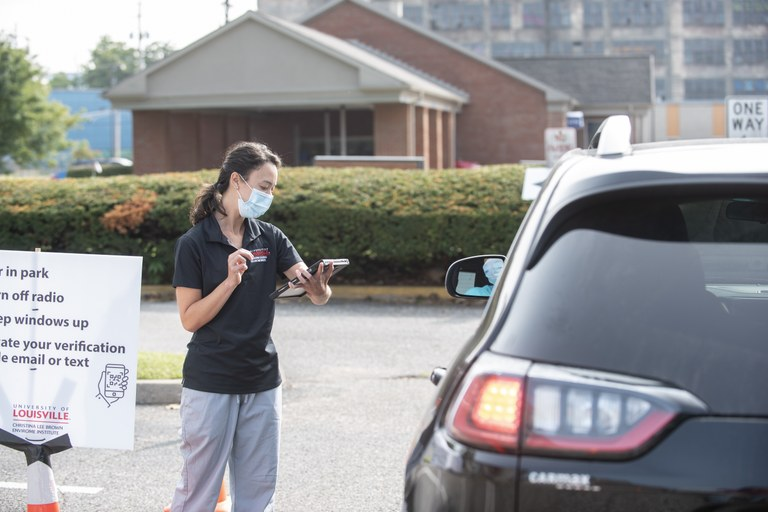 COVID-19 has made many researchers, scientists and health officials more adaptive than ever. Rachel Keith spent most of her career in preventive cardiology, but much of her focus in recent years has been on protecting people from COVID-19. She'll share what she has learned from her experiences in pop-up testing sites and on the front lines of the pandemic. She'll be joined by her Evirome Institute colleague, Lauren Anderson, who will discuss how wastewater testing serves as an early warning system when COVID-19 is spreading in a community. Wastewater testing is what tipped off Louisville officials when the BA.2 variant of omicron coronavirus arrived in the area and helped prompt a quick reaction.

Rachel Keith is an Associate Professor of Medicine with the Division of Environmental Health and the Director of Human Subject Services with the Envirome Institute at the University of Louisville. Her research program combines her diverse skill set in basic sciences, nursing, community participatory research and clinical studies. For most of her career she has practiced part time in a preventive cardiology clinic, focusing on researching how environmental exposures impact health outcomes, targeting prevention of cardiovascular disease and novel identifiers of early disease. Since 2020 she has expanded her research to COVID-19 and Long Covid. The environment can be made up of many things including lifestyle choices such as physical activity, tobacco use, and diet choices, workplace psychosocial metrics, as well as exposure to inhaled compounds such as air pollution or biotics like Sars-CoV02. Though genetics plays a role in susceptibility of individuals to disease, a larger portion likely comes from the environment. Her research uses tools for evaluating perceptions of residential and workplace exposures, physical and mental health and risk, cardiovascular health, metabolic health, exposure to hazardous chemicals, greenness exposure, e-cigarettes, and biomarkers of injury. She has participated and managed numerous clinical trials and NIH or industry sponsored investigator initiated human studies, as well including enrolling over 2000 local participants in environmental studies and 15000 in COVID studies. She is establishing how the environment influences both disease and the perception of risk has many policy and regulatory implications. Rachel received a B.A., B.S.N., M.S., M.S.N. and Ph.D. from the University of Louisville. She is a board certified Adult nurse practitioner with post-graduate training as a tobacco regulatory fellow with the American Heart Association and a certified tobacco treatment specialist.

Lauren Anderson holds a master's degree in Public Administration from the University of Louisville and is a Research Management Professional. As a Program Manager for the Envirome Institute and Center for Healthy Air Water and Soil, Lauren specializes in leading collaborative teams through community-facing projects and clinical trials. Lauren has a particular interest in project communication and research translation with a focus on environmental and wellbeing research. She is a part of the Green Heart and Co-Immunity Projects at the Envirome Institute. Lauren has managed portfolios for the Institute for Healthy Air Water and Soil, a Louisville-based environmental nonprofit, the Louisville Metro Department of Public Health and Wellness. Prior to joining Public Health, Lauren worked for Louisville Metro Community Services and received her Bachelor of Arts from Transylvania University in Lexington, Kentucky.
---
Microplastics, Monday, May 2, 12 noon ET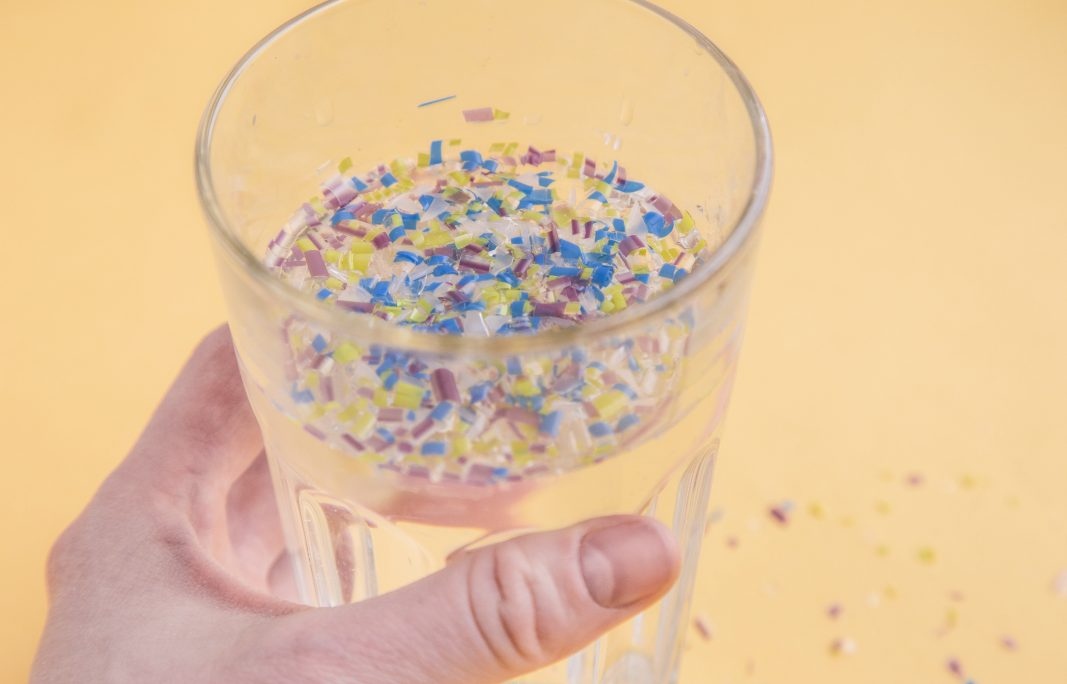 Tune in to learn more from local researches about the current state of the science around Microplastics.
Find out more about how we study them, how widespread they are, and what the impacts may be.



Watch the Recording



Presenters:
Idoia Meaza Isusi, University of Louisville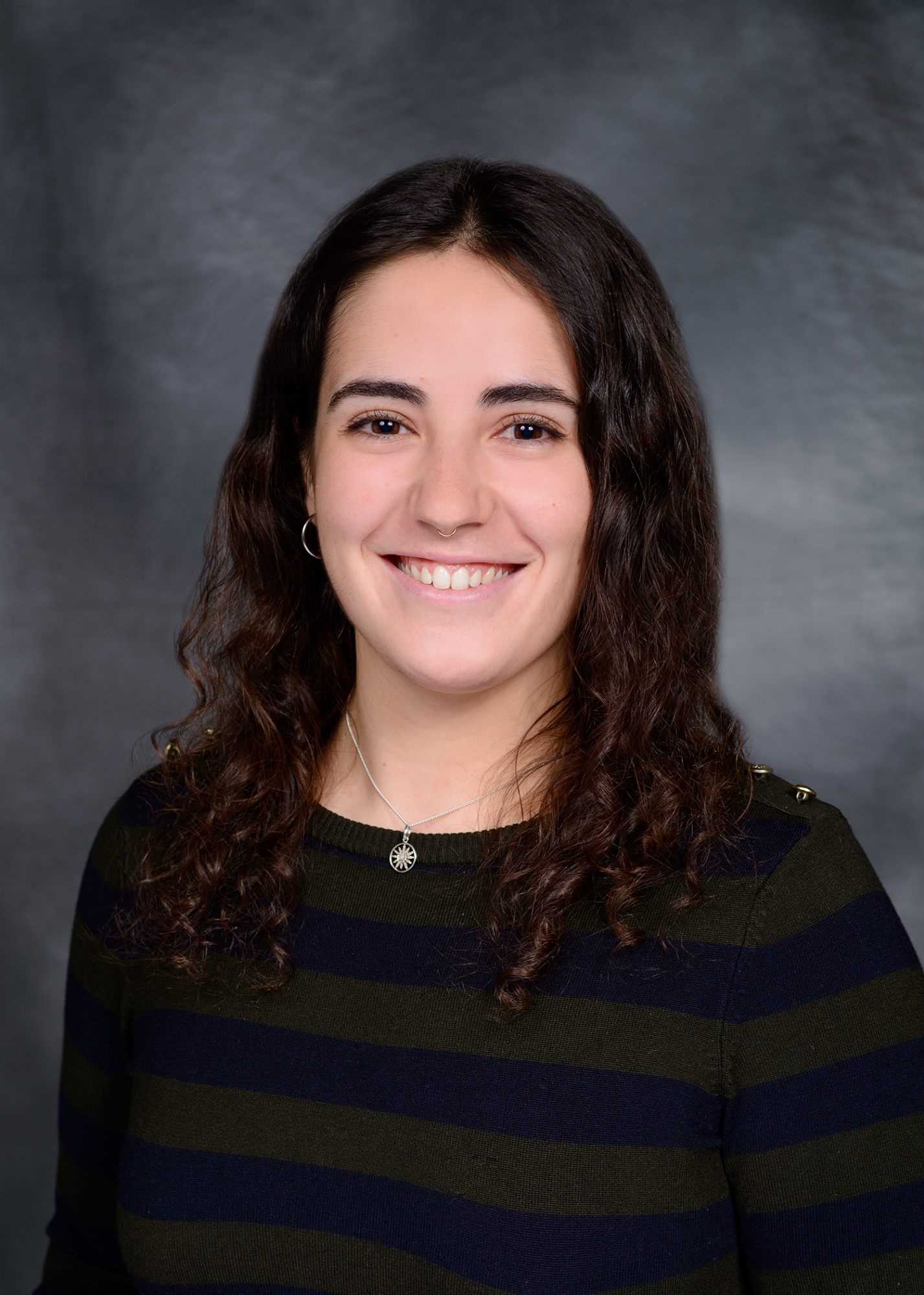 Microplastics are everywhere, from our food, drinks, isolated places in the globe, the air and even in our blood. Microplastics, as the name describes, are tiny pieces of plastic - 5 mm in size or smaller. There are lots of different kinds of microplastics due to the large variety of materials used to make them and there is great variation in their physical and chemical properties, such as concentration, material type, shape, color, chemical additives etc. Adding to the complexity, other pollutants such as metals can stick on the surface of microplastics, making them even more hazardous and very difficult to study. Recent papers on the presence of microplastics in human blood and feces has raised two main questions: what kind of microplastics are we exposed to? and how are we exposed them? This talk will tackle these two questions.

Phillip Potter, Environmental Protection Agency
Plastic pollution is a growing environmental concern. Microplastics (MPs) are < 5mm and are particularly hazardous due to their high surface area to volume ratio that facilitates leaching of their inherent additives and allows them to be efficient vectors for toxic metals and persistent organic pollutants. The presence of MPs in urban watersheds has been documented but information on sources, transport routes, and fate are lacking. The shortage of systematic studies of freshwater and urban watershed systems is a critical research gap because estimates of plastic release into these systems are much higher than those for marine systems. As most plastic pollution originates in urban environments, studies of urban watersheds with high population density and industrial activity are especially relevant.
Nanotechnology in Kentucky, Thursday Feb. 24, 2022, 7pm ET
Find out about the

NSF funded research partnership between UK and U of L and the

National Nanotechnology Coordinated Infrastructure

(NNCI)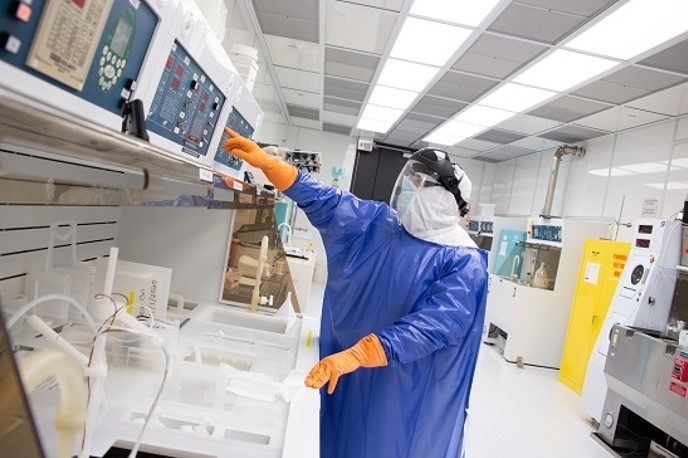 Watch the Recording
More photos from the U of L Micro/Nano Tech Ctr
Presenters: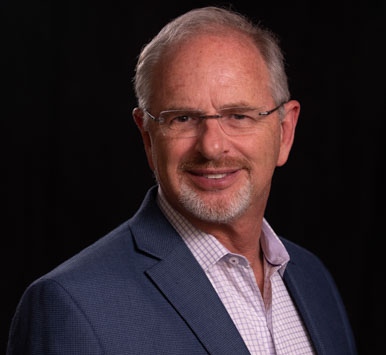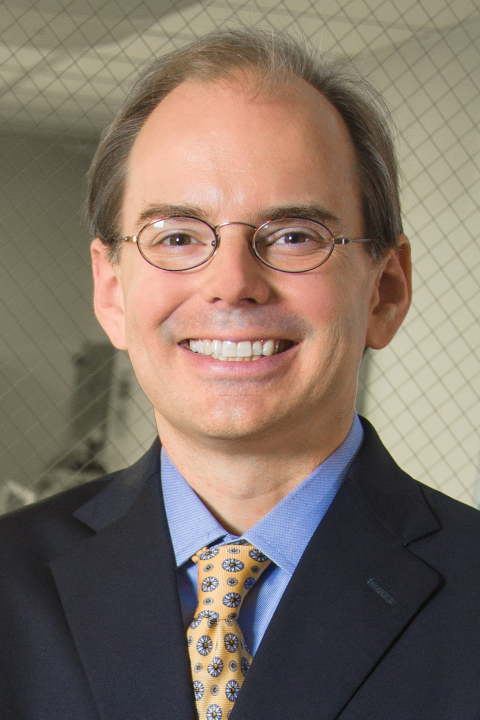 Dr. Kevin Walsh, University of Louisville "The KY Multiscale NSF NNCI Node – What is it and How can it Help You?"

Dr. Walsh's Slides


Dr. Todd Hastings, University of Kentucky "KY Multiscale: Helping Researchers, Educators, and Industry"




The NSF NNCI Kentucky Multiscale Site is a collaboration between the University of Louisville and the University of Kentucky focused on integrating nanotechnology with the latest advances in additive manufacturing to enable scientific discovery, create new products, explore new application spaces, and train our next generation of scientists and engineers. With nanotechnology now integral to scientific discovery and applied engineering, there is a pressing need for state-of-the-art infrastructure that supports the rapid and effective prototyping of nano-scale devices in macro-scale systems. The goal of KY Multiscale is to combine micro/nano fabrication processes with emerging advanced manufacturing technologies, such as additive manufacturing, aerosol jetting, and two photon 3D printing, to provide researchers with the complete toolset needed to explore nanotechnology solutions to real-life problems in critical areas such as healthcare, energy, the environment, communication, and security. KY Multiscale is the first open-access user facility nationwide with a focus on three-dimensional micro/nano fabrication and true multi-scale integration. Users of KY Multiscale have access to design, simulation, and fabrication resources that span the nanometer to meter scales, and the expertise to effectively integrate these processes. KY Multiscale also provides a wide variety of educational training and outreach activities to engage current students and inspire our nation's next generation of budding scientists and engineers with an emphasis on increasing participation from under-represented populations.
---
Wednesday, January 26, 2022
7:00 pm EST
Kentucky Geology in 1 Hour or Less
Watch the Recording
Contact the KGS
De-mystifying EPSCoR & IDeA
Special Symposium Event, 2:00-4:00 pm ET
EPSCoR (Established Program to Stimulate Competitive Research) and IDeA (Institutional Development Award) are programs bringing dedicated scientific research dollars to Kentucky.
If you do research, we want you to know about them!
W
atch the Recording
Presenters shared:
A statewide overview of how EPSCoR & IDeA work in Kentucky

Information about the various available grant programs (NSF, DOE, NASA, and NIH)

Advice on how to get the money

Ideas about how to use EPSCoR & IDeA to advance diversity equity and inclusion goals

How to weigh in on the

future of EPSCoR



No
tes & Links
Symposium speakers
Dr. Cate Webb,

Ky-EPSCoR Statewide committee

and Associate Dean, WKU Ogden College of Science & Engineering


2017 Kentucky Statewide Science, Technology and Innovation Plan




Future funding increases are on the way



Dr. John Balk,

DOE EPSCoR

National Labs partnership awardee and Associate Dean, UK Research and Graduate Studies


John Balk

s

lide presentation



Dr. Rodney Andrews, Program Director –

Kentucky NSF EPSCoR

& Principal Investigator – Kentucky NSF EPSCoR Track 1-RII Award

Jeff Mossey, Program Manager,

Kentucky NSF EPSCoR




Jeff Mossey slide presentation

|

Contact Jeff



Dr. Alexandre Martin, Director,

NASA-KY

NASA Kentucky Space Grant Consortium and EPSCoR Programs


Alexandre Martin slide presentation



Dr. Bruce Mattingly,

KY INBRE

Program Coordinator & Director of the Developmental Research Core /

NIH- IDeA



Dr. Scott Wicker, NSF Committee on the Future of EPSCoR and Chair, School of STEM, Kentucky State University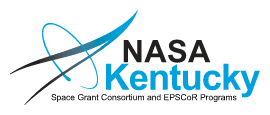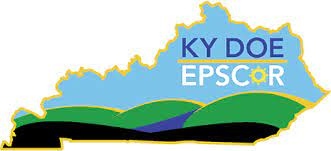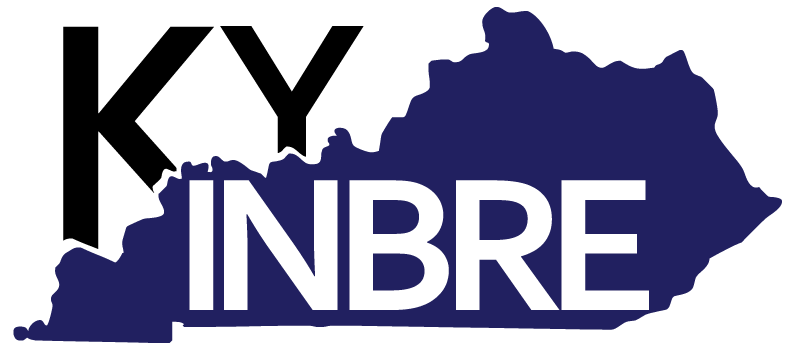 ---
Friday, September 24, 2021
Hemp Research at Murray State University
W
atch the Recording

Speakers:
Dr. David Ferguson, Professor of Agronomy, Hutson School of Agriculture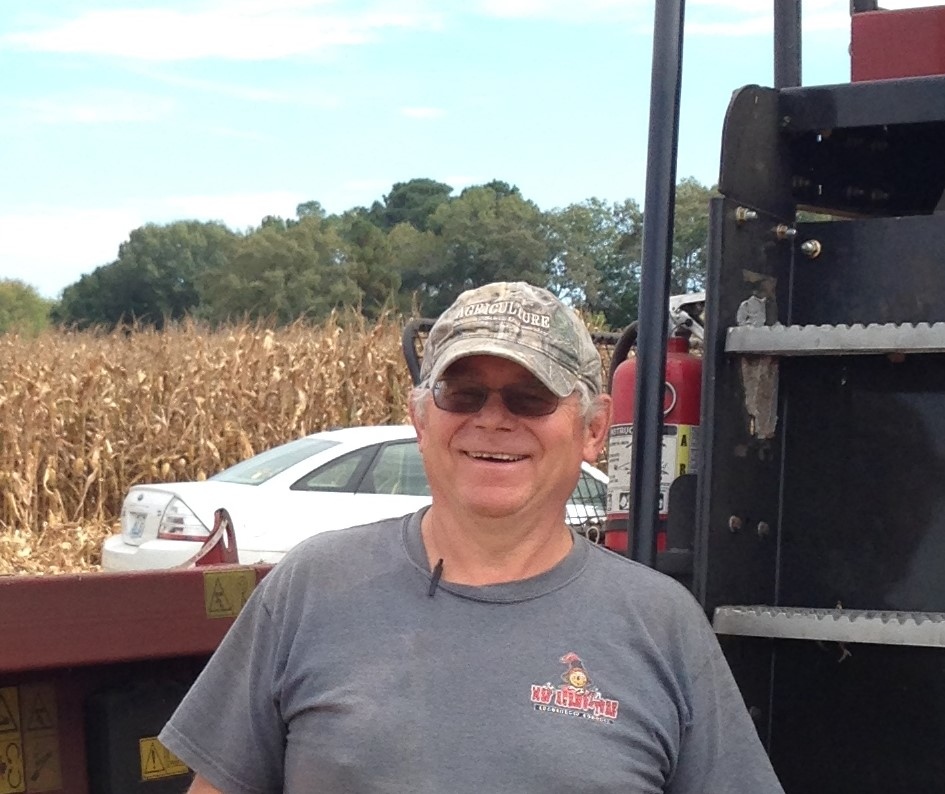 Mallorie Snider, Research Coordinator,

Hutson School of Agriculture


Dr. Iin Handayani,

Professor of Agronomy, Hutson School of Agriculture
Dr. David Ferguson, Professor of Agronomy, Hutson School of Agriculture
Although hemp (Cannabis sativa L.) is an old crop, but was illegal to be grown in the United States for the last half century. This changed with the recent approval in the US farm bill in 2018 and subsequent state approval. There are so many areas to be researched with hemp. Hemp can be grown for fiber, seed, and cannabidiol (CBD). This research will describe some of our recent research at Murray State for hemp production of CBD. Replicated field trials of CBD hemp were grown on the historic broiler litter fertility plots and the long-term fertility copper plots, and the results will be described for the 2021 season. Additionally, a replicated biofungicide trial from 2019 will be presented.
Mallorie Snyder, Research Coordinator, Hutson School of Agriculture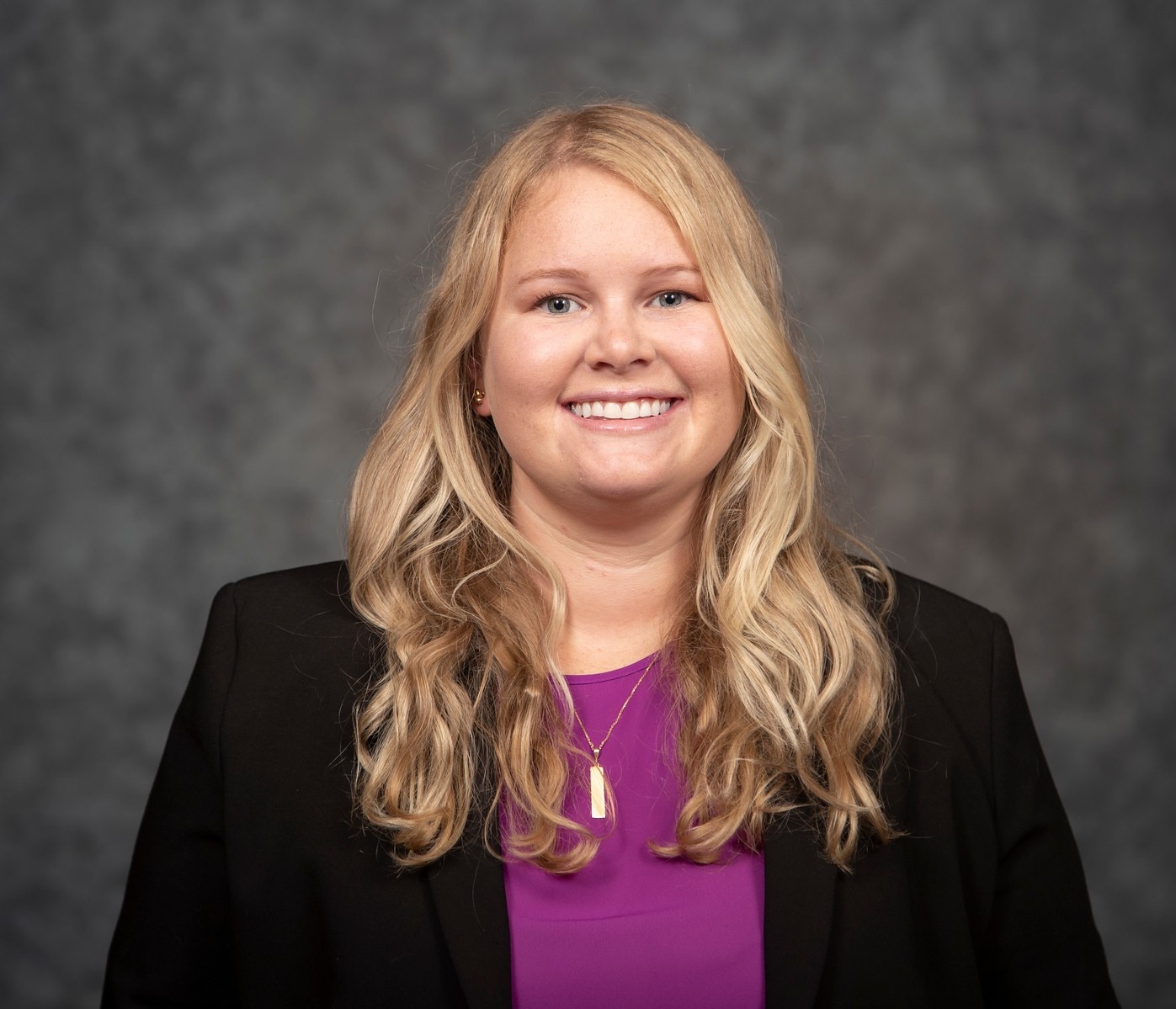 Hemp is a popular subject among animal owners and farmers. However, many may not know that hemp feed for animals is illegal according to the AAFCO. However, Murray State University (MSU) has conducted several approved research-only trials utilizing hemp seed, hemp cake and CBD products. This presentation will describe MSU's animal hemp feeding studies. Two different poultry studies were conducted with laying hens and broilers, a pilot study was conducted with the use of CBD pellets for horses, another CBD study was conducted to determine the effects of CBD on osteoarthritic dogs and the most recent study was utilizing a CBD gel on calves being weaned.
Dr. Iin Handayani,

Professor of Agronomy, Hutson School of Agriculture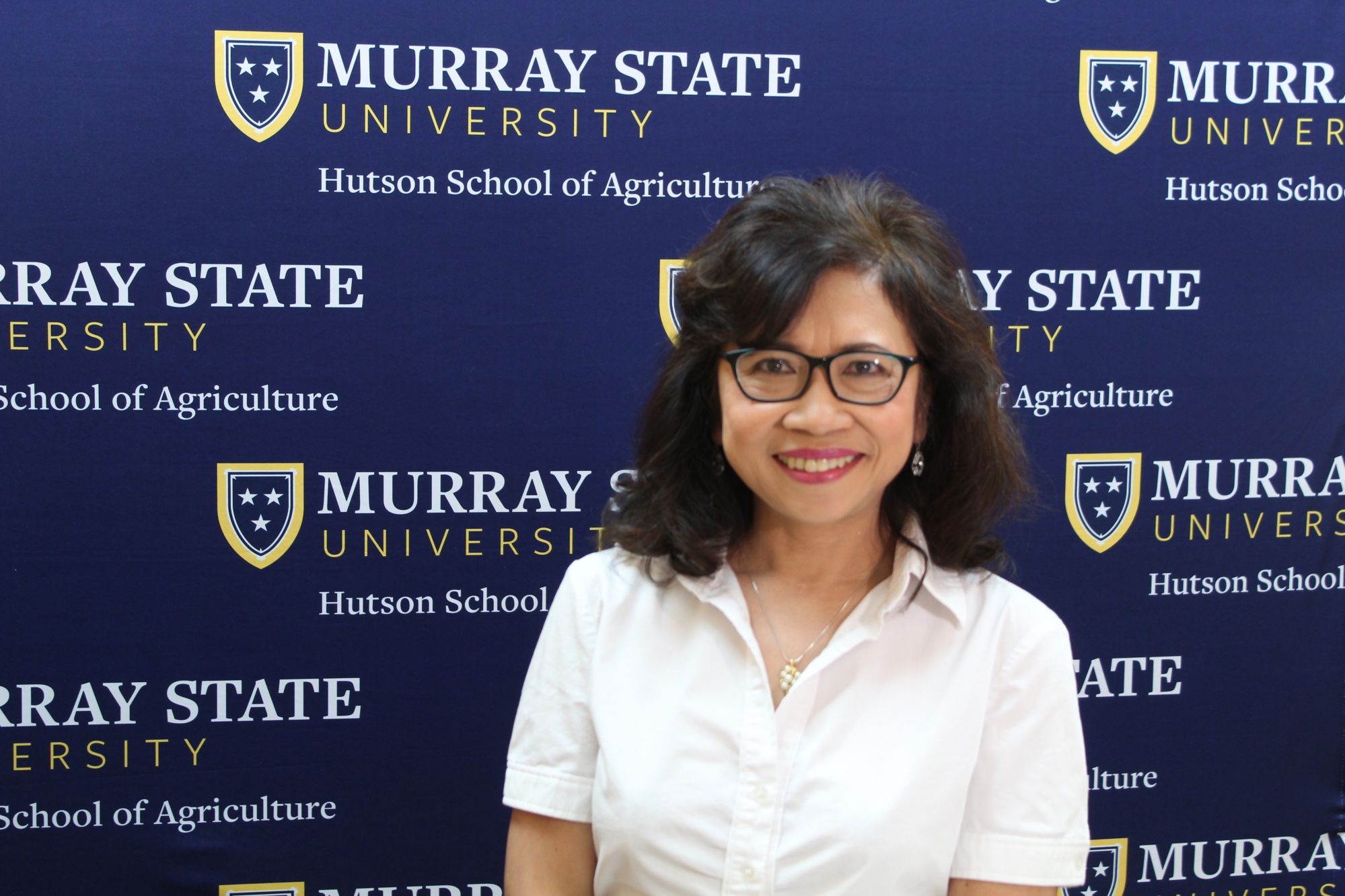 Can growing hemp rebuild soil quality?
Since the passage of the 2018 Farm Bill, there has been a massive increase of interest in hemp cultivation. While the market is still unstable, farmers all across the country would like to grow hemp. Hemp farming offers hope for a better future amidst the challenges and uncertainty that farmers face today. Currently, hemp is considered an important crop in Kentucky Agriculture Movement. However, there is very limited scientific data and information on the ability of hemp crops to rebuild soil quality. This presentation will provide initial findings on soil responses as affected by the growth of hemp. Data on soil quality indicators such as physical properties, soil fertility and carbon sequestration will be presented.
---
---
---
---
---
COVID-19 Vaccines & Therapeutics
Dr. Sanjay Mishra, COVID-19 and Cancer Consortium, Vanderbilt University Medical Center
---
Diabetes Research: Then and Now
---
---
How do we use visual and other cues when we communicate with each other? How do we adjust to new norms of communicating through a screens or from behind a mask? Join us for an engaging discussion about the neuroscience & psychology of perception & communication with our speakers this month.
---
Healthy at Home: New Visions for the Spaces We Live in