Advocacy Toolkit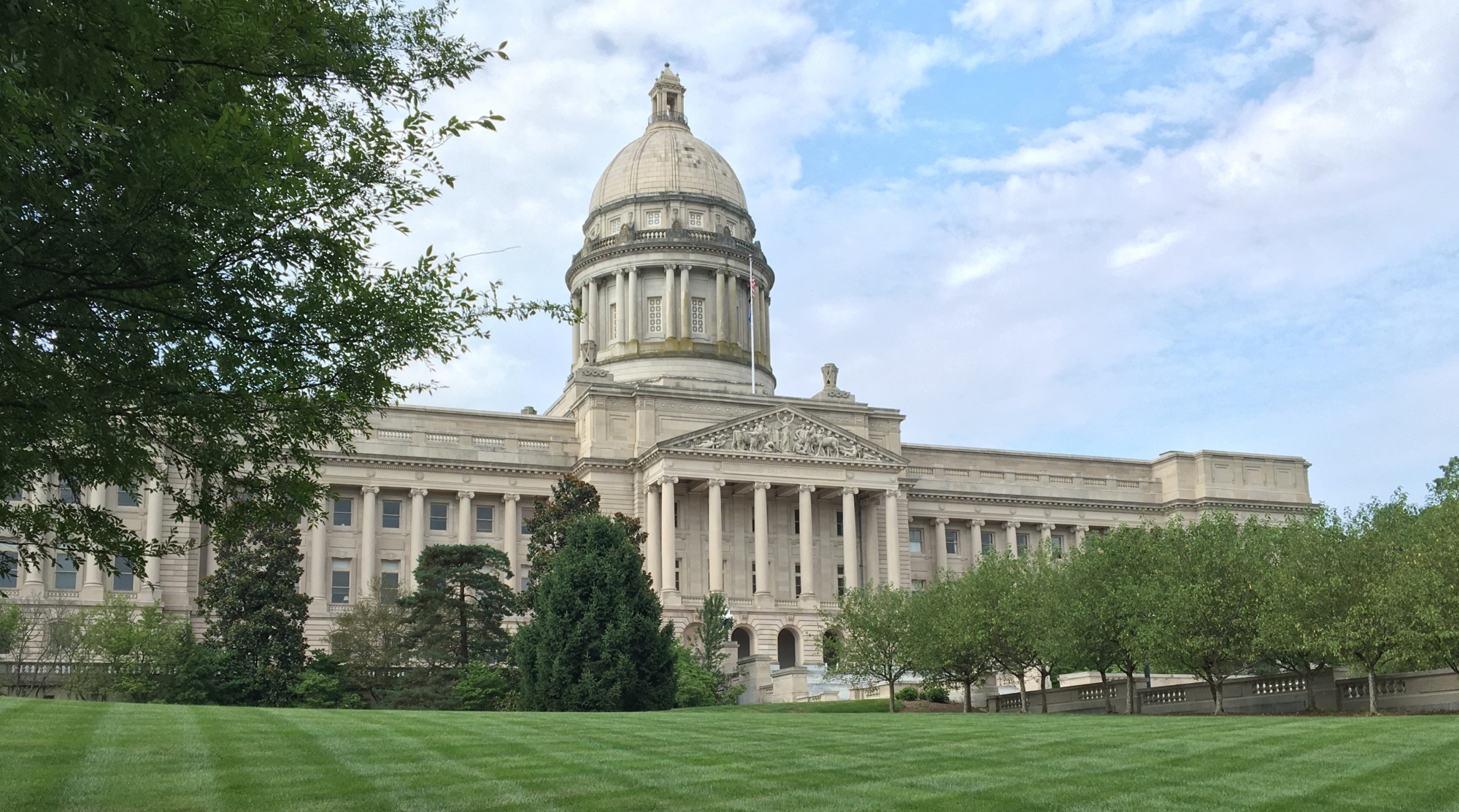 Kentucky is best served when the science community is part of the policymaking process. Please use the resources below to advocate for science and make your voice heard at the State Capitol. Thank you for making a difference!

How the Kentucky General Assembly Works
This page offers an overview of the state legislature and an outline of the way bills become law.

Find Your Legislators
Click your home area on this page's Kentucky map to find your state Senator and Representative. Since district boundaries were redrawn earlier this year, this page will show who represented you under the previous district boundaries as well as who represents you under the current 2022 redistricting plan. For most Kentuckians, your House and Senate members didn't change due to redistricting. Links to legislators web pages are provided.

If you already know who represents you but want additional info, go to the sites for Senate members or House members.

Email Lawmakers
If you are constituent of the lawmaker you are contacting, say that in your introduction of your email.

Call Lawmakers
One of the easiest ways to share a message with one or more lawmakers is by calling the General Assembly's toll-free message line at 1-800-372-7181. A legislative staff member will take your message and deliver it to whomever you choose. A message can go to a single lawmaker, both your Senator and Representative, to all members of a committee, to all Senate or House members, or to the entire membership of the General Assembly. If you aren't sure who represents you in the Senate and House, the person who answers the phone can help find out.

To be connected directly to a lawmaker's office instead of leaving a message on the message line, call 502-564-8100 and ask to the transferred to the lawmaker's office of your choice.

Kentuckians with hearing or speech impairments can use Kentucky Relay Service at 711. A Spanish-speaking legislative line is also open during legislative sessions at 1-866-840-6574.
Bills
Extensive info about legislation under consideration is provided online by the legislature and is updated daily. Each bill has its own page that includes a summary, a link to the full text of the legislation, sponsor info, the legislation's vote history, and info about where the bill currently stands in the process.

You can look up legislation according to Senate Bill numbers or House Bill numbers. If you want to look up bills according to subject matter, go to the bill subject index.

Calendars and Schedules
A key way to know what's happening daily in the legislature is to check the Legislative Calendar, which includes info on the time and location of committee meetings as well as the start time for the Senate and House chambers.



During legislative sessions, the calendar is updated at the end of each day to show the next day's activity. Between sessions, the calendar is updated weekly.



Although the calendar includes agenda info for committee meetings, it does not show which bills will be up for debate in the House and Senate chambers. To see which bills are eligible to be voted on in the chambers each day when the legislature is in session, look at the Senate Orders and House Orders.

Committees
The committee system is considered the workhorse of the legislative process. It's where in-depth discussions are held and testimony is provided by policy experts and citizens.

During legislative sessions, bills move through Senate standing committees and House standing committees. Between sessions, members of both chambers come together to study issues in interim joint committees.

Special committees or task forces are temporarily established to study a specific topic. Statutory committees provide oversight of executive branch actions.

Testify to a Committee
Testifying to a committee is a powerful way to have an impact on the legislative process. If you'd like to testify on a bill expected to be heard by a committee, call 502-564-8100 and ask to be transferred to the chairperson or the staff of the committee you are interested in. Or make your request to the chairperson via email.

You can also request to testify at a meeting by signing up on a sheet that will be near a committee room's entry before a meeting begins. Committee chairs typically accommodate requests, but may decline or limit testimony based on available time.

Livestreams
All Senate and House proceedings and committee meetings are livestreamed. KET covers all chamber proceedings and many committee meetings. If you can't find coverage of a committee meeting in KET's livestreams, you'll find it in the Legislative Research Commission's livestreams.
Visit the Capitol
The State Capitol is the people's building. You are welcome any time during business hours and no appointment is needed to enter the building. You can watch Senate or House proceedings from a chamber gallery if the legislature is in session or attend a committee meeting in the Capitol Annex. To schedule a Capitol tour, call 502-564-3449.