Science Policy
State lawmakers will convene for 2023 session in January
State lawmakers will convene at the State Capitol on Jan. 3 for their 2023 legislative session. Hundreds of bills will be voted on over the course of the 30-day session.

You can see some of the issues lawmakers might consider in the coming session by viewing bills that have been shared with the public as working drafts. You can view those bill drafts here.

Education and Advocacy
The KAS Education and Advocacy Committee tracks legislation on health, the environment, educations and other issues that matter to the science community throughout each Kentucky General Assembly session. We welcome all members interested in joining this committee or just dropping in for a meeting. We meet online at 12:30 p.m. (ET) every other Wednesday. Email us if you'd like to join.

Advocacy Toolkit

There are many ways to stay connected to policymaking and offer your input, even if you can't make a trip to the State Capitol. If you'd like to learn more about how to follow policymaking and give science a strong voice as decisions are made, check out our online
Advocacy Toolkit.
Science Student Advocacy Training
Our inaugural pair of online Science Student Advocacy workshops were such a hit this year that we're bringing them back for 2023! These workshops are for students pursuing science degrees who want to have the tools, know-how, and motivation to make their voices heard when public policy decisions are made. We've reached out to our student partners at Kentucky universities and are making plans for the 2023 workshops. Stay tuned for more info! If you'd like to offer input or ask questions, please email us.
Find our
Legislative Priorities for 2022
2022 Student Science Advocacy Training, offered with support from the Union of Concerned Scientists, will be offered Friday, Jan. 28, and Friday, Feb. 25 from 12 noon to 1:30 EST.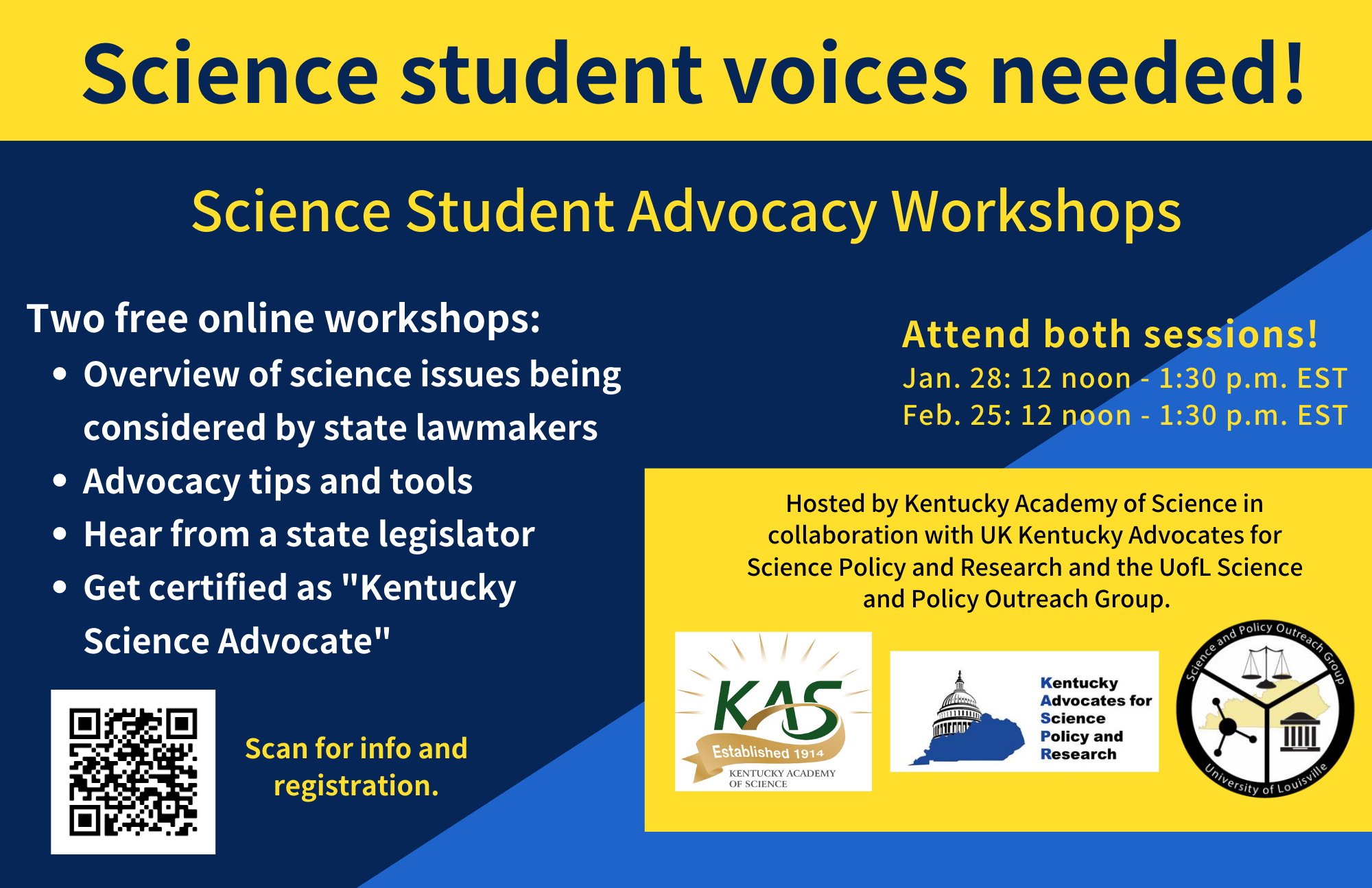 With the support of the Union of Concerned Scientists, KAS is partnering with the U of L Science Policy & Outreach Group (SPOG) and Kentucky Advocates for Science Policy & Research (KASPR
)
at UK, to bring you this FREE 2-part training. Join us for 2 workshops and find out how to follow legislation and have an impact when there are important scientific matters in front of decisionmakers. Participants will earn a Science Advocacy certificate at the end of the training. For more information email

Rob Weber

, KAS Communications & Policy Director
We appreciate our Science Student Advocacy Workshop collaborators: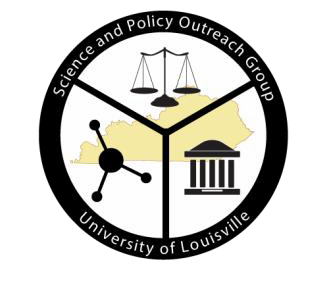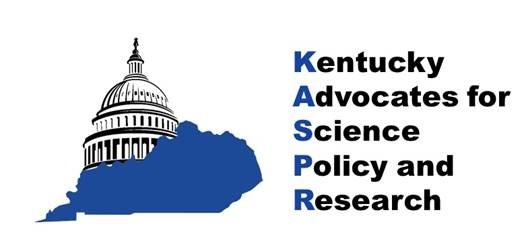 Best Practices for Science Policy Writing
September 2021
Our colleagues at the Missouri Science & Technology Initiative hosted this training recently for scientists


Watch the Recording

|

Slides





Science Supports the Case for Mask Mandates


August 16, 2021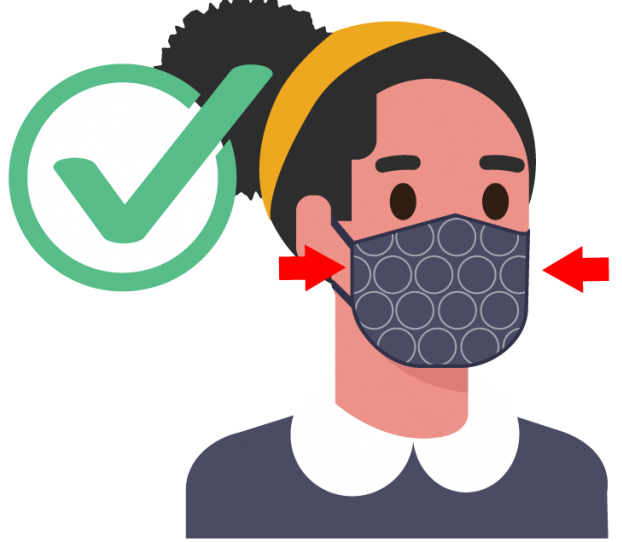 Many parents, teachers, students, and others prefer in-person instruction in our K-12 schools and colleges. Fortunately, scientific research is available showing us how to make schools a safer environment in a pandemic. As long as the SARS-CoV2 virus is still circulating, mask mandates remain an excellent safety measure for vaccinated and unvaccinated people people alike.
A June 25 article in

Science Magazine

observed that "virus abundance in most environments is sufficiently low for masks to be effective in reducing airborne transmission," and also that "(m)asks are particularly effective in combination with other preventive measures like ventilation and distancing."

The type of mask matters, as evidenced by

this EPA article

. Fitted Filtration Efficiency (FFE) varies widely, from under 50% to over 98% for N95s.
The research shows how masks improve protection for the wearer, and most notably, a sharp reduction in virus transmission in conditions of universal masking. Masks also limit the spread

from infected individuals

, especially those with the delta variant that may be

highly contagious

even though they do not show symptoms. Mask mandates in a low-to moderate virus density environment, such as a school or day care center, can achieve conditions that effectively stop a respiratory virus. For areas with higher virus density or for viruses with higher transmissibility (or R value) such as the delta variant, this research also shows how combining masks with ventilation and distancing measures is highly effective at reducing infection rates. Furthermore, if the severity of the infection depends on the inhaled dose, masks will certainly result in less serious infections, fewer hospitalizations, and fewer deaths.
The Kentucky Academy of Science supports using sound science in policy decisions and we hope other institutions and employers will take note and take measures necessary to defeat COVID-19 in Kentucky.
Kentucky Division of Water Public Comment is Open until August 6
The Kentucky Division of water is conducting a triennial review of water quality standards.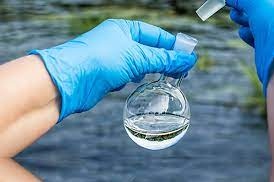 DOW Proposed Changes




Current KAR language


Comments are due August 6, 2021 @ 4:00 PM ET.
Via email (preferred method) to:

water@ky.gov

Subject line: "2021 Triennial Review"
Via U.S. Mail to:
Water Quality Branch (ATTN: 2021 Triennial Review)
Kentucky Division of Water
300 Sower Blvd., 3rd Floor,
Frankfort, KY 40601z
What are the Changes about?
Kentucky does not currently have an Aluminum Standard for Aquatic Life but EPA has a recommended criteria for Aluminum in Aquatic Life that DOW is proposing to adopt.

DOW is proposing to adopt an Ammonia standard matching EPA's 2013 recommendations

Ky Division of Water is proposing to add "Outstanding State Resource Water" and "Exceptional Waters" to the "

Special use Waters" designation. It is a general term that includes OSRW and Exceptional waters

Find out more

For 94 chemicals, DOW is considering two different methods to calculate the human health criteria. Check out an

EPA Fact sheet

about this calculation.
#Fundscience


May 27, 2021: KAS is calling on our elected officials in Washington to support robust R&D budgets

. The

Endless Frontier Act

and the

NSF for the Future Act

are moving through the Senate with

a 20% EPSCoR carveout for NSF and NASA and a boost in funding for rural STEM Education, among other initiatives.

Kentucky is an

EPSCoR state and would benefit from increased research funding if this were to pass.




Contact Kentucky Senators


Take action with the Local Science Engagement Network

2021 Kentucky Legislative Session


Legislative Calendar for 2021




Find your legislator




Follow bills that are of interest to you


To check on a bill go to

legislature.ky.gov

or call (866) 840-2835
To leave a message for legislators about a bill call the Legislative Message Line at 800-372-7181. Until Feb 2, hours are 7 to 6pm ET; after Feb 2 hours are M-Th, 7am to 9pm ET and Friday 7am to 6pm ET

UPDATE APRIL 2021
What Passed that we were watching (

Find text of all passed versions here

)
HB386 rolls back water quality standards

.


HB207 protects fossil-fuel based utilities from municipal green initiatives.

Read our statement here about HB207 and HB386

.


SB 10 Establishes a Commission on Race and Access to Opportunity
SB8 Provides exemptions from mandatory immunization based on conscientiously held beliefs
HB258 Weakens teacher pensions
HB1 and SB1 Reduce Governor's authority regarding Executive Orders relating to coronavirus safety
HB307 Excludes certain CBD products used in scientific research from the definition of marijuana
HB272 Allows a local water district to charge a late payment penalty of 10% of amount billed
SB135 Establishes a Postsecondary education performance fund
HB 192, HB 193, HB 194, and HB 195 - Budget Bills

UPDATE MARCH 15, 2021
Call, tweet or email legislators about the Kentucky budget today or tomorrow- the budget that was
introduced on the LAST day of the session is an austerity budget missing critical relief and investments in education and infrastructure, even as Kentucky is set to receive $2.4 billion in Coronavirus Recovery! This funding can be used 4 ways (respond to public health emergencies, essential worker pay up to $13 per hour, provide government services, make investments in water, sewer, and broadband), on which legislators are abdicating their responsibility.


Read KAS letter about the Kentucky budget



UPDATE MARCH 5, 2021


SB 8

, an anti-vaccination bill which we oppose, has passed the Senate and has had a first reading in the house.

Read KAS + KSE statement on Vaccination




HB 207

(anti- renewable energy) and

HB 386

(rolling back water quality regulations) have passed the house and are scheduled for a vote on the Senate floor.

Read our statement here about HB207 and HB386

.




UPDATE MARCH 3, 2021
The Senate Natural Resources Committee has passed

HB 207

and

HB 386

(which KAS opposes), and those bills are heading to the Senate floor for a vote.


Read our statement here with about HB 207 and HB 386

.





Join us at 7pm ET

March 3

for a chat on FB Live on Legislation to watch - Live + Archived
Other Bills we may be discussing:
HB159

- Water fluoridation (Not moving)


HB 207

- Utilities preemption bill; prohibits cities from using preferred energy type


HB 260

- Plastics ban (Not moving)


HB 345

- Advanced recycling (Introduced in House NR&E Committee 3/2/21)


HB 386

- Mixing zones - bioaccumulation in Kentucky waters


HB 465

- Allows for an increase in water bill price due to upgrades by water companies (posted in committee 3/2/21)


HB 559

- PFAS chemical limits (Introduced)


SB 266

- Prevents solar installation on agricultural lands (Introduced)
UPDATE FEB 25, 2021
We're watching

HB 207

(anti-renewable energy) and

HB 386

(water quality regulations) that passed the house and have gone to the Senate


Watch our 7pm presentation

2/25 on science legislation - Live + Archived

UPDATE FEB 10, 2021:
We have prioritized the following bills:
Vaccination- We oppose

HB 101

,

HB 36

,

SB 8

, SB 98

and

SB 37.




Read KAS + KSE statement on Vaccination


Mental Health & Education - We support

HB65

.


Read KAS + KSE statement on Mental Health & Education


Transgender Discrimination - We oppose

SB106

.


Read KSE + KAS statement on Transgender Discrimination


Water Fluoridation - We oppose

HB159

and

SB109

.


Read KAS + KSE statement on Water Fluoridation


Public Education Funding - We Oppose

HB149

and

SB25

-


Read Kentuckians for Science Education's policy brief on the Impact of Charter Schools on Academic Achievement



UPDATE FEB 3, 2021:
Senate Bill 8 is advancing in the Senate Health & Welfare Committee. SB8 provides "exemptions from mandatory immunization for any child, emancipated minor, or adult who, personally or by a parent or guardian, submits a written sworn statement objecting to the immunization based on conscientiously held beliefs"

Read the full 6-page Bill here

.

Members of the Health & Welfare committee can be contacted

HERE
Ralph Alvarado - Chair
Stephen Meredith - Vice Chair
Julie Raque Adams
Danny Carroll
David P. Givens
Denise Harper Angel
Jason Howell
Alice Forgy Kerr
Morgan McGarvey
Michael J. Nemes
Max Wise
KAS is taking positions on some bills that have been filed for the 2021 session:
(HB = House Bill; SB = Senate Bill)

Education- related bills

See bills and daily activity records


HB64 Expands eligibility for preschool education programs households at or below 200% of the federal poverty level. - Support
HB116 Prohibits discrimination because of sexual orientation and gender identity - Support
HB129 Would require net neutrality for any public or private Internet service providers using KentuckyWired network - Support
HB130 Would amend existing laws to prohibit discrimination because of sexual orientation and gender identity - Support
HB134 Prohibits

school district

employees from using corporal physical discipline - Support
HB149 and SB25 Divert public education dollars to private schools - Oppose

Read Kentuckians for Science Education's policy brief on the Impact of Charter Schools on Academic Achievement


HB186 Requires public school curriculum to include instruction on the history of racism - Support
HB242 Prohibits local governments and colleges from adopting sanctuary policies

-

Oppose
SB107 Prevents per-student funding falling below 1991 (!) levels - Support

Vaccination - related bills

See bills and daily activity records


HB36 and SB37 Would prohibit required immunization of any person by any state agency or instrumentality - Oppose
HB101

Prohibits a postsecondary educational institution from requiring a student vaccination

- Oppose
SB98 Prohibits employers from discriminating against an individual who declines immunization or requiring immunization as a condition of employment - Oppose

Energy & Environment related bills

See bills and daily activity records


HB107 A Proposed constitutional amendment recognizing a right of the people to have a clean and healthy environment - Support
HB144 Would require legislative ratification of any administrative regulation having a major economic impact - Oppose
HJR 11 Directs Energy and Environment Cabinet to study the feasibility of adopting an electronic waste disposal program in Kentucky - Support
SB 58 Prohibits release of more than 25 plastic balloons; establishes bans on plastic bags, single-use plastic straws and Styrofoam food and beverage containers - Support
SB66 Designates 100% of open dumping fines to be paid to the county where the violation occurred - Support

Public Health - related bills

See bills and daily activity records


HB1 Allows businesses and institutions to reopen if they are complying with CDC guidelines but lacks mechanisms of accountability - Oppose
HB10 Provides immunity from civil liability for businesses operating in good faith during the COVID-19 emergency - Oppose
HB15 Requires legislative approval for government emergency orders every 14 days - Oppose
HB27 Requires evidence-based implicit bias training in all maternity facilities - Support
HB143 Prohibits denial of food processing and distribution permits based on failure to comply with executive orders relating to COVID-19
- Oppose
HB159 and SB109 Allow local government entities to void implementation of the water fluoridation - Oppose
HB161 Prohibits administrative bodies from promulgating administrative regulations relating to the COVID-19 pandemic without first consulting the General Assembly - Oppose
HB171 Would limit declarations of emergency, including executive orders relating to an emergency, to 15 days unless extended by the General Assembly - Oppose
HB217curtails the Governor's powers during emergencies - Oppose
SB23 Would require Legislative Research Commission staff to identify a bill, amendment, or committee substitute that may result in a health disparity impact - Support
We have identified additional bills that we are watching

See bills and daily activity records


TBA - Budget Bill
HB193, HB 194, HB195 - Specific budgets for Transportation, Judicial and Legislative branches
HB19 and SB 30 - prohibit mental health professionals from engaging in sexual orientation or gender identity "conversion therapy" with a minor
HB26 - Would include violence against an animal as coercive conduct in the definition of "domestic violence and abuse"
HB46 - Would establish safety standards for residential swimming pools
HB57 - Would amend current law regarding torture of a cat or dog
HB99-
HB100- Regarding seizure of an animal subjected to cruelty
HB124 -Regarding sanitation district fees for the provision of service to a property
HB127 - Would require the Public Service Commission to consider rate affordability when determining fair, just and reasonable utility rates
HB132 - Would establish procedures for dismissing legal actions filed in response to a party's exercise of free speech, right to petition, or right to association
HB136 - Medical cannabis
HB137 - links mine licensing for coal mines with miner wage performance bonding requirements.
HB178 - Regarding representation on the Kentucky Board of Education and preventing Governor from reorganizing the Board by Executive Order.
HB187 -Would provide additional free speech protections for student journalists.
HB198 - Would extend the registration deadline underground petroleum storage tanks from 2021 to 2025.
HB199 - Regarding encroachment permits
HB207 - Regarding access to different sources of energy from utility companies
HB215 - Would repeal and reenact new crimes of animal abuse in the first degree
HB228 - Would prohibit employers from requiring disclosure of prior criminal history as part of the initial job application.
HB232 -Proposed constitutional amendment would automatically restore the voting rights of persons convicted of certain felonies
HB236 -Comprehensive reform repeals and reenacts pesticide and fertilizer statutes, in an attempt to standardize regulation and licensing of pesticide companies and applicators.
BR45 - Requires insurance coverage of an annual mental wellness exam for all covered adults
SB33 -provide civil immunity for damaging a vehicle if a person enters the vehicle with the belief that a dog or cat is in immediate danger of death
SB34 -Would define as criminal littering, permitting unsafe amounts of mowed grass to remain on a highway.
SB40 -Would require racial and ethnic community criminal justice and public safety impact statements for certain legislation and administrative regulations
SB59 -Would prohibit retail pet shops from selling dogs, cats, and rabbits.
SB60 - Would abolish the death penalty and replace it with life imprisonment without parole for inmates presently sentenced to death
SB92 - Establishes a medical cannabis program
SB94 - Regarding licensing for solid waste disposal facilities
---
2020 Legislative Session
March 11, 2020
Our advocacy committee has weighed in on a number of items of legislation. You can check updates on these bills at the

Ky Legislature's Bills pages

or at

Ky Billwatch

. This is our letter to Ky legislators:

Dear Kentucky Legislator:
The Kentucky Academy of Science, whose mission is to foster scientific discovery and understanding in Kentucky, is the largest scientific society in Kentucky with approximately 4,300 scientist and engineer members across the Commonwealth.
Our executive committee and membership of the Kentucky Academy of Science strongly supports science, research, and education in Kentucky, and thus we would like to inform you of our support for the following bills:
HB 12, which caps the cost sharing requirements for prescription insulin at $100 per 30 day supply
HB 263 (BR971), which establishes the goal of increasing participation in computer science courses by underrepresented groups
HB 87, which sets new requirements including completion of the Free Application for Federal Student Aid form as a high school graduation requirement, while providing waiver options for meeting the requirement and requiring local boards of education to develop policies and procedures to assist students in completing the requirement
HB 323, which extends current net metering policies to 2024
HB 85 / SB 68, which addresses plastic waste including banning plastic single-use carryout bags, single-use plastic straws, and Styrofoam food and beverage containers by retail food and beverage establishments
SB 42, which requires contact information for national crisis hotlines specializing in domestic violence, sexual assault, and suicide to be printed on public middle or high school student identification badges
HR13, which urges the Kentucky Department of Education to create a task force to improve diversity in STEAM education
HB 334, which proposes the creation of a new section of the Constitution of Kentucky establishing a right of the people to have clean air, pure water, and for the Commonwealth to be required to preserve the natural, scenic, historic, and esthetic values of the environment for the benefit of all Kentuckians – Note: we support this bill with the provision that "pure" water be replaced with "clean" water, as we believe it to be a more scientifically attainable description,
SR 197, which declares April 22, 2020, as Environmental Education Day in Kentucky
HJR 98, which establishes a water and wastewater work group task force
HR 122, which directs governor to declare a state of emergency in Martin County
HB 614, which requires notification of property owners of the need to maintain their on-site sewage disposal systems and the creation of an information campaign to increase public awareness
HB 591, which creates a healthy soils program and fund
HB 126 / HB 584, which make electricity rate affordability a priority
HJR 91, which directs the study of the economic impact of renewable energy portfolio standards and other renewable energy policies in all states and provides recommendations on the applicability and feasibility of adopting new renewable energy policies that support economic growth in Kentucky
HB 403, which raises the eligibility threshold for participation in a voluntary energy cost assistance fund to the percentage of the federal poverty guidelines required for eligibility in the subsidy component of the Low-Income Home Energy Assistance Program (LIHEAP)

Given our mission as an organization to foster scientific discovery and understanding in Kentucky, our executive committee and membership of the Kentucky Academy of Science would like to inform you of our opposition to the following bills:
SB 86, which moves to allow local government entities and special districts to void implementation of the water fluoridation programs administered by the Cabinet for Health and Family Services. We oppose this bill on the grounds that the benefits of Fluoride are scientifically substantiated and thus the addition of Fluoride to local governments' and districts' water should not be made optional.
SB 103, which reduces the minimum acreage requirement to qualify as a "farmstead" from ten acres to five acres for the purposes of on-site sewage disposal system requirements. We oppose this bill on the grounds that the relaxation of sewage/plumbing requirements suggested pose a significant threat to water quality for Kentuckians.
HB 505, which requires that solar electric generating facilities with rated capacities of 5 megawatts or greater be built at least 100 feet from adjoining residential properties. We oppose this bill on the grounds that this is restrictive of solar electric facilities and thus of the implementation of solar electricity.
HB 575, which provides the right of individuals to use any utility source available. We oppose this bill as written, as it needs further clarification

Finally, we would like to address the Budget Bill (HB 352). We neither support nor oppose the bill as a whole; however, we would like to offer our support for three specific provisions in the budget bill: 1. Protecting the Kentucky Heritage Land Conservation Fund from funding sweeps; 2. Keeping higher education increases in the budget, and 3. Keeping the increase in SEEK K-12 funding.

In summary, the Kentucky Academy of Science strongly supports HB 12, HB 263 (BR971), HB 87, HB 323, HB 85 / SB 68, SB 42, HR13, HB 334, SR 197, HJR 98, HR 122, HB 614, HB 591, HB 126 / HB 584, HJR 91, and HB 403, while strongly opposing SB 86, SB 103, HB 505, and HB 575. We also have suggested three specific provisions in the HB 352 Budget Bill.
Thank you for your time and consideration in this process. Please feel free to contact us with any questions.

Sincerely,

Frank Ettensohn, PhD, KAS President ; Nonah Olesen, M.S., Chair,

Education and Advocacy Committee;

Amanda Fuller, M.S., Executive Director


January 22, 2020
This is a budget year in the state legislature and we're on alert watching for threats to the Kentucky Heritage Land Conservation Fund. Past years' sweeps of funds out of this fund (Kentucky's only dedicated $ for purchasing land for conservation) have hurt conservation, education and research efforts. If you want to see funding maintained for the

KHLCF

,

you can call the governor or your legislators and let them know.

Find a KHLCF property near you

or in your legislator's district.
The Legislative message line is 800-372-7181. This line can be used to leave a message for a committee as well as your own legislators. If you don't know who they are, the helpful people on the phone can look them up for you.

The

Kentucky Legislature website

is easy to navigate - you can look up any bill, any legislator, and find schedules for committee meetings.

If you Tweet, many legislators use Twitter and their handles are on their web pages:

https://legislature.ky.gov/Legislators/Pages/default.aspx



KET broadcasts our state government's House and Senate sessions and committee hearings live:

https://www.ket.org/legislature/
During legislative sessions, keep track of bills that interest you using

KyBillwatch.