Speakers Bureau
Our 4000 Kentucky Academy of Science members cover all parts of the state and all fields of science & engineering. Over 170 of them are willing to share their work with their fellow Kentuckians and have joined our Speakers Bureau!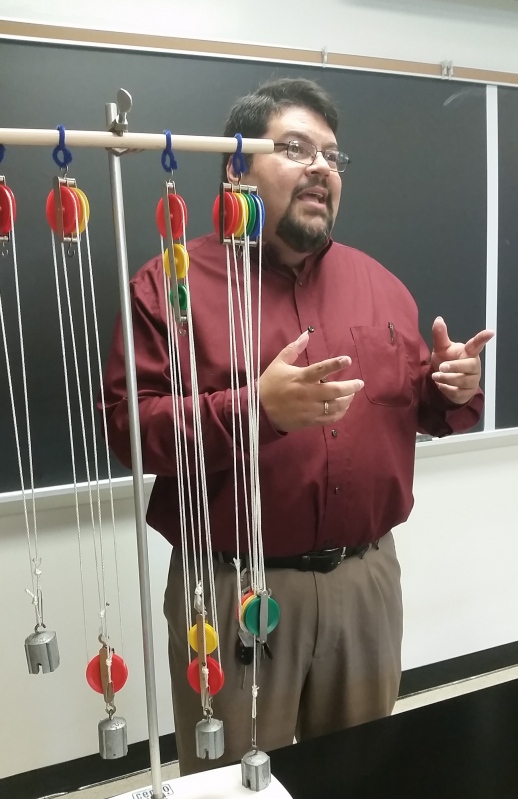 How does it work?
If you are a KAS member we welcome you to sign up as a member of the Speakers Bureau. Visitors to our site can browse and search, but your contact information will not be displayed. You can tell us the topics and for what kind of audiences you'd like to be available.
Existing KAS members, CLICK HERE to Update your Member Profile & Sign Up as a Speaker
Not a KAS member? Join KAS and Sign up for the Speakers Bureau

You can search the Speakers Bureau to find an expert near you. Each speaker has indicated their field of expertise, location, and their preferred audience size. Please note this as you search. KAS does not make promises about availability. Once we connect you, it will be up to you to arrange details with your speaker.
CLICK HERE for a Searchable list of Speakers

Would you like to request a speaker? Send us a request! (or did you not find what you were looking for? Send us a request and we'll see if we can help)
CLICK HERE to request a Speaker
Photo: Wilson Gonzales Espada
Eastern Kentucky neighbors! You may also want to check out the

Speakers Bureau

run by our colleagues at Big Sandy Community & Technical College.
Check out an example of a similar program in Washington, D.C.
The American Association for the Advancement of Science (AAAS) coordinates Volunteers for STEM: