Board and Staff
Kentucky Academy of Science 2023 Governing Board
President Julie Reizner has educated young people in Kentucky for the past 16 years in topics as varied as mineralogy, evolution, paleontology, and wildlife conservation. As an instructor at Northern Kentucky University, she teaches a variety of geology and paleontology courses, and created a geology Study Abroad course to England and Scotland. She has also given public talks at Kentucky libraries, the Newport Aquarium, and the March for Science in Cincinnati. Ms. Reizner has worked at the Cincinnati Zoo as an animal handler, and currently volunteers as an educator and SCUBA diver at the Newport Aquarium, encouraging special connections between the general public and their natural world. Ms. Reizner received a BS in Geology from Western Kentucky University in 2003, and in 2010 received a MS in Earth Science from Montana State University. While at MSU, Ms. Reizner conducted research on dinosaur paleohistology with famed paleontologist Dr. Jack Horner - research she is continuing with undergraduate students at NKU to inspire the next generation of people working to understand our ancient world and the life upon it. When not teaching, Ms. Reizner enjoys hiking with her husband and foster dogs, scuba diving on vacations, and performing locally in a German bier band. (Board term 2021-2024)

President -Elect Noel Novelo
Ph.D. is an Assistant Professor in Aquaculture Genetics and Extension, at Kentucky State University (KSU). His academic background includes English Literature, Natural Resource Management, Public Administration, Aquaculture, and Wildlife and Fisheries Science. His work aims to expand and diversify food production in Kentucky through improved use of genetic resources. He leads KSU's Capacity Building Tilapia Extension Project (2021 – 2024) created to reduce economic and health disparities in minority and limited-resource families and to strengthen Extension services. He is Faculty Advisor to KSU's United States Aquaculture Society Student Sub-Unit and Aquaculture Faculty Representative in KSU's Faculty Senate. He values diversity, inclusion, collaboration, and community welfare. (Board term 2022-2025)
Vice President Li Li Zyzak, assistant professor at EKU, received her Ph.D in Biochemistry. She went on to postdoc at the Children's Cancer Research Laboratory, SC. Dr. Zyzak began her career in the Food Industry with Nestle, working in milk nutrition that led to commercialized products and patents. Thereafter, she joined Takasago, a flavor and fragrance company, to lead their skin biology science and application team working with clients in the cosmetics area. She also worked in the area of taste research while at Takasago culminating in a patent on reduction of artificial sweeteners aftertaste. Dr. Zyzak's research interest is in the flavor and aroma of food products, specifically in the area of plant-based foods and the Maillard reaction mechanism. Her recent work on the flavor of plant-based food products has been presented at symposiums and received international media attention. She served as the Chair of the American Chemical Society Lexington Section (2021) and is currently serving as their Secretary. Dr. Zyzak is a professional member of the American Chemical Society (ACS) and the Institute of Food Technologists (IFT)(Board term 2023-2026).

Past President Jon Dixon
studied Electrical Engineering at Miami University of Ohio before moving to Kentucky and joining the staff at the Kentucky Science Center as the Master Educator in order to reach the general public. Jon finds his inspiration as an informal educator not only in reaching children of all ages, but also in encouraging their families to stimulate growth through exploratory learning. Despite having an engineering background, Jon finds that an interdisciplinary respect towards all sciences and the scientific method are integral to the growth of all Kentuckians.
Jon's main focus in his outreach opportunities is not only a focus on his field, but also in presenting concepts and inquiry based learning to the general public, whether their background is in science or not. Jon always strives to make these concepts as approachable as possible to patrons of the museum, attendees of outreach programs, or anyone seeking to strengthen their scientific literacy. (Board term 2020-2023)


Treasurer Mark Wilson holds an undergraduate degree in Psychology from UC-Irvine, a Master's in Biopsychology, and a PhD in Cellular Biology
from the University of Georgia. Mark conducted post-doctoral research at UK with Dr. Diane Snow in the Anatomy and Neurobiology Department. This research utilized antibody-based assays to study the role of proteoglycans during brain development.
Since 1999, he has been in the Biotechnology industry. He worked in R&D at Becton Dickinson (BD) Biosciences in the Immunology department, where he led a team that developed mouse monoclonal antibodies. This team performed immunizations, and used ELISA and Western blot to screen for antibodies that detected proteins
related to various areas of life science research, including brain disorders, cancers, and cardiovascular disease. In 2004, Mark co-founded ECM Biosciences in Versailles, KY with Michael Moylan. He served as Director of R&D at ECM, designing, developing, and manufacturing monoclonal and polyclonal antibodies for life science research. ECM focused on the development of monoclonal antibodies for detecting cell surface proteins on cancer cells. ECM has sold these antibody products to research institutes in the U.S. and throughout the world. This company was sold in 2022 to PhosphoSolutions in Aurora, CO. Currently, Mark serves as an R&D consultant
for PhosphoSolutions. (Board term 2023-2024)

Secretary Elizabeth Thomas teaches general chemistry, organic chemistry, and undergraduate research within the biology and chemistry department at Morehead State University. Dr. Thomas likes to help foster research and the communication of science throughout Kentucky and believes KAS is extremely important in developing young scientists by providing opportunities for them to become interested in science and gaining important presentation skills. She would especially like to see more integration of industry and science education throughout Kentucky. She graduated from the University of Kentucky (UK, BA Science Education), University of Louisville (UL, MS Organic Chemistry), then worked at Eli Lilly (Indianapolis IN) as a research chemist for six years. Dr. Thomas later obtained a Ph.D. in Chemistry at the University of Kentucky and was fortunate to have teaching opportunities at the University of Kentucky, Asbury University, Berea College, Eastern Kentucky University, and now Morehead State University. Her success is integrated with my students' success. She hopes to serve by providing opportunities for young scientists through the Kentucky Academy of Science! (Board Term 2021-2024)

Physical Sciences Representative Mr. John Scott Miller
has been a member of KAS since the fall semester of 2012, and currently is a member of the KAS Public Engagement committee and the Science Education Advocacy committee, both of which work to bring science to Kentucky citizens.
Scott is currently the Vice President of Community Colleges for the Kentucky Association of Physics Teachers, which has joint meetings with KAS in the fall. In this capacity, he has tried to encourage participation of the KCTCS physics faculty with KAPT, and indirectly with KAS. Scott joined the faculty at Maysville Community and Technical College in January, 2012 and has been promoted to the title of associate professor since that time. As such, he teaches college physics and introductory astronomy courses for the college. Astronomy is his real interest, and because of this, he also does monthly public observations during the regular school year, where he has the opportunity to do informal education on various topics of astronomy with those that attend. In addition to college-related organizations, Scott is also the captain of the 4-H robotics team in Maysville, where he and another faculty member oversee the building and programming of robots by middle school and high school students
Scott holds a B.S. degree in Physics and a M.S. degree in Physics with concentration in astronomy granted by the University of Louisville, and a M.S. degree in Secondary Education, certified in high school physics and mathematics granted by the University of Kentucky. He has taught physics, astronomy, and mathematics at the University of Kentucky, Transylvania University, the University of Louisville, and Jefferson Community College in Louisville, Kentucky. He has co-published papers in both physics and astronomy. (Board Term 2021- 2024)


At-Large Representative Scott Wicker Dr. Scott A. Wicker is an Associate Professor of Chemistry and former Interim Chair of the School of Science, Technology, Engineering, and Mathematics (SoSTEM) at Kentucky State University. Dr. Wicker is also a Center for the Advancement of STEM Leadership (2021-2022) Fellow, National Academy of Science's (2020–2021) Jefferson Science Fellow, (2021-2022) President of the Kentucky Chapter of the American Physiological Society, a committee member on the Envisioning the Future of NSF EPSCoR, and consultant for the U.S. Department of State. In addition, he works collaboratively with stakeholders to advance Kentucky State University and Kentucky Academy of Science's mission to broaden faculty and student participation in STEM-related research and career opportunities. A native of Zachary, Louisiana, Dr. Wicker earned honors distinction with his Bachelor of Science degree in Wildlife Biology from Grambling State University, a doctorate in Environmental Toxicology, and post-doctoral researcher in Environmental Chemistry from Southern University and A & M College. He currently facilitates General and Inorganic Chemistry courses at Kentucky State University and research interests in low-temperature synthesis methods for metal oxides used in energy storage devices and international policies for e-cycling solar panels. (Board term (2021-2024)

At-Large Representative Jennifer Birriel is a Professor of Physics at Morehead State University. She received her PhD in Physics from the University of Pittsburgh in 2000 with a dissertation in astrophysics of symbiotic binary stars. She is author of 85 peer and editorially reviewed publications in subjects spanning from stellar astrophysics to light pollution to astronomy and physics education. She has received research grants from KY EPSCoR, KAS, the Fund for Astrophysical Research, and the American Association of Physics Teachers. She also received two Kentucky Space Grant Consortium grants for teacher workshops. From 2007-2020, she has served as a regular contributor to Mercury Magazine (a publication of the Astronomical Society of the Pacific), her column was entitled The Astronomer's Notebook. She served as President of the Kentucky Association of Physics Teachers from 2006-2008; in this capacity she concurrently served as KAS Section Officer for Physics & Astronomy. She has served as a Board Member (2015), Vice President(2016), President-Elect (2017) and President (2018) of KAS (Board Term 2023-2024).
Biological Sciences Representative Melissa Mefford (Board Term 2021-2024) is an Assistant Professor of Biology and Chemistry at Morehead State University. She received Bachelor of Science degrees in both Biology and Psychology from the College of William & Mary in Virginia. After college, she earned a PhD in Genetics from the University of Chicago researching small nuclear RNA structure and function in the catalytically active spliceosome. She completed post-doctoral research at Johns Hopkins University investigating the architecture of telomerase RNA within the telomerase enzyme complex. Her independent research lab at Morehead State lab uses yeast molecular genetics to study the structure, function, and evolution of telomeres and telomerase in the budding yeast Saccharomyces cerevisiae. In addition to research, Dr. Mefford teaches Human Anatomy & Physiology and serves as the A&P Laboratory coordinator for MSU. Furthermore, Dr. Mefford has developed a course-based undergraduate research experience for the MSU Genetics Laboratories where students choose a gene in the budding yeast to delete using CRISPR-based technologies.

Social & Behavioral Sciences Representative Ann Kingsolver is Professor of Anthropology and Director of the Appalachian Studies Program at the University of Kentucky. Her research on local interpretations of global processes and policies began in her home community of Nicholas County, Kentucky, for her Ph.D. from the University of Massachusetts/Amherst. She has enjoyed learning from and with undergraduate, M.A., Ph.D., and postdoctoral students she has mentored in her career teaching in Wisconsin, California, South Carolina, and (since 2011) in Kentucky. She is committed to equitable and affordable transdisciplinary, trans-regional and trans-generational research collaborations. Over the years, she has initiated connected classrooms and research partnerships focused on social, economic and environmental justice between students and faculty members in the US, Mexico, Sri Lanka, India, Italy, the UK and Ireland. She is past-president of the Society for the Anthropology of Work and serves on the International Union of Anthropological and Ethnological Sciences Commission on Human Rights. (Board Term 2023-2026)

Physical Sciences Representative Dirk Grupe is an Associate Professor and the Chair of the Department of Physics, Geology, and Engineering Technology at Northern Kentucky University since July 2022. Prior to this position Dr. Grupe was an Associate/Assistant Professor of Astrophysics and Space Science from 2014 - 2022 at Morehead State University. During his time at MSU he was also the Faculty Senate Vice-Chair (2019/20)and President (2020/21). Before coming to Kentucky in 2014 (and being a KAS member ever since), Dr. Grupe served at the NASA Neil Gehrels Swift Mission Operation Center at Penn State in State College, PA for over 9 years. He has served previously on the KAS board as a Member at-Large (2018-2021). Dr. Grupe holds a Diploma in Physics and a Doctorate in Natural Sciences (Dr. rerum naturalis, equivalent to a PhD) from the University of Goettingen in Germany. His research interests are Active Galactic Nuclei/Quasars, accreting super-massive black holes in the centers of galaxies which he observes primarily in the Optical/UV and in X-rays. He is in particular interested in Active Galactic Nuclei that exhibit rapid and dramatic changes in their luminosity including tidal disruption events where a star gets disrupted by coming too close to a black hole. (Board Term 2023-2026)

Biological Sciences Representative Kate He is a Professor in the Department of Biological Sciences at Murray State University (MSU). Dr. He received her B.S. and M.S. in Plant Ecology from Northeast Forestry University in China and Ph.D. in Quantitative Ecology from Western University in Canada. Trained as a statistical ecologist, Dr. Hes research is centered on biodiversity analysis, invasion biology, ecological modeling, and biogeography. Dr. He has published over fifty peer-reviewed articles in prestigious journals. Dr. He is a Senior Editor of Remote Sensing in Ecology and Conservation, and Associate Editor of Frontiers in Ecology and Evolution, she also serves on the Editorial Boards of International Journal of Applied Vegetation Science and Ecological Informatics. Dr. He teaches both undergraduate and graduate courses at MSU including Botany, Quantitative Ecology, Conservation Biology, and Biological Inquiry and Analysis. (Board term 2020 - 2023)

Social Sciences Representative Justin McFadden
has been an assistant professor of science education at the University of Louisville since 2015. His research and teaching expertise focuses on teacher learning focused on instructional change in K-12 science classrooms. He also has an interest in engineering education and integrated STEM education, again focused across the K-12 spectrum. He is an elected board member for the state's Kentucky Science Teachers Association, and is currently starting an NSF-funded project with high school science teachers in Jefferson County Public Schools. (Board term 2020-2023
Historian Marilyn Akins (ex-officio) is an Assistant Professor of Physics at Bluegrass Community and Technical college in Lexington and serves as the Secretary / Treasurer for the Kentucky Association of Physics Teachers.
Journal

Editor in Chief Frank Ettensohn
is a Professor of Geology at the University of Kentucky. His research interests largely center on sedimentary geology and are integrative and field-oriented in nature. His background is in the fields of stratigraphy, sedimentology, and paleontology, but he has found it rewarding to integrate these disciplines with each other and commonly with regional tectonics for a more complete resolution of the problem at hand. Dr. Ettensohn and his students have been especially successful using this approach in the areas of black-shale geology, carbonate paleoenvironments, and seismites.
Junior Academy of Science

Director and Program Coordinator Melony Stambaugh (ex-officio)
coordinates hundreds of oral and poster presentations for the KAS Annual meeting each fall and for the Kentucky Junior Academy of Science meeting in the spring. Melony is an anthropologist with a degree from the University of Cincinnati.
Newsletter

Editor Mark dela Cerna
(ex-officio)
is a recent PhD graduate from the University of Louisville and is now on faculty at Georgia Southern Univerity. His research involves the use of nuclear magnetic resonance spectroscopy to understand the relationship between protein structure, function, and dynamics. He has served as adjunct faculty at the Chemistry Department at Bellarmine, where he primarily taught chemistry labs. He aspires to further understand principles of protein function using structural biology and to mentor the next generation of scientists. Outside the lab, Mark enjoys recreational archery and driving (aimlessly most times). He is an advocate for diversity in STEM and research. Mark has been a KAS member since he moved to Kentucky in 2016. You can follow him on twitter (@mvcdelacerna).

Staff

Executive Director Amanda Fuller (ex-officio) joined KAS as Executive Director in 2013. She currently serves in a leadership role in the National Association of Academies of Science, cultivating relationships and leadership in state-level Academies of Science and sharing best practices. She has a BS in Environmental Science and a M.S. in Land Resources from UW-Madison. She has served as a board member and as staff with various nonprofits and served her country as a Peace Corps volunteer. Outside the office, Amanda is a part-time urban farmer, orchardist, entrepreneur and educator.


Communications & Policy Director Rob Weber (staff)
joined KAS on Nov. 1, 2021 as the Communications and Policy Director. He works to ensure that KAS has a strong voice across the state and anywhere policy decisions are made that affect Kentuckians' lives. A former newspaper journalist, Rob served as the Public Information Manager for the Kentucky Legislative Research Commission before coming aboard KAS. He is a graduate of Leadership Frankfort and served as an officer for organizations including the Kentucky Association of Government Communicators, Toastmasters International, and the national Legislative Information and Communications Staff Association. He lives in Frankfort with his wife, Anya, and their two teenage children.
Julie Reizner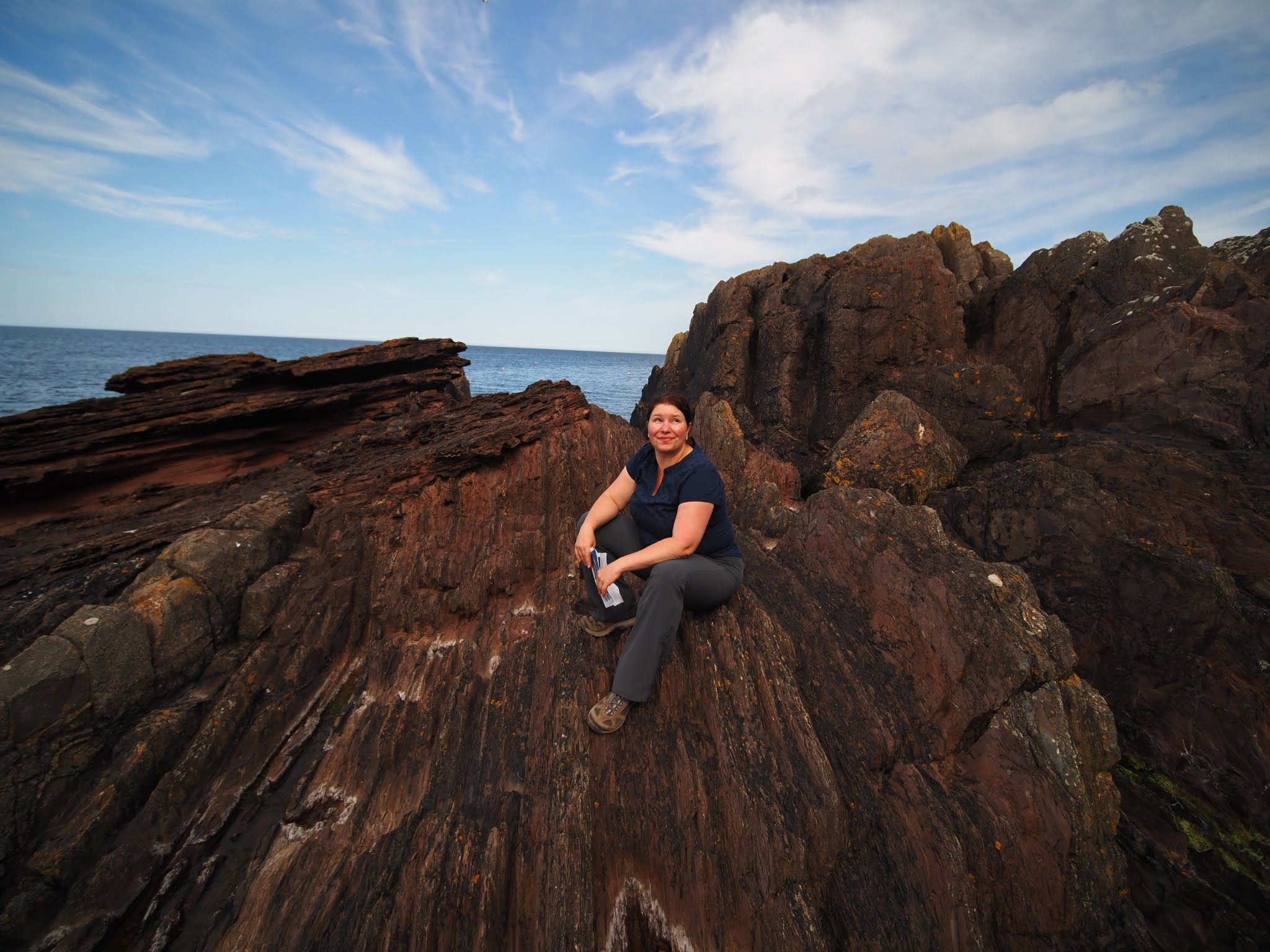 Dr. Noel Novelo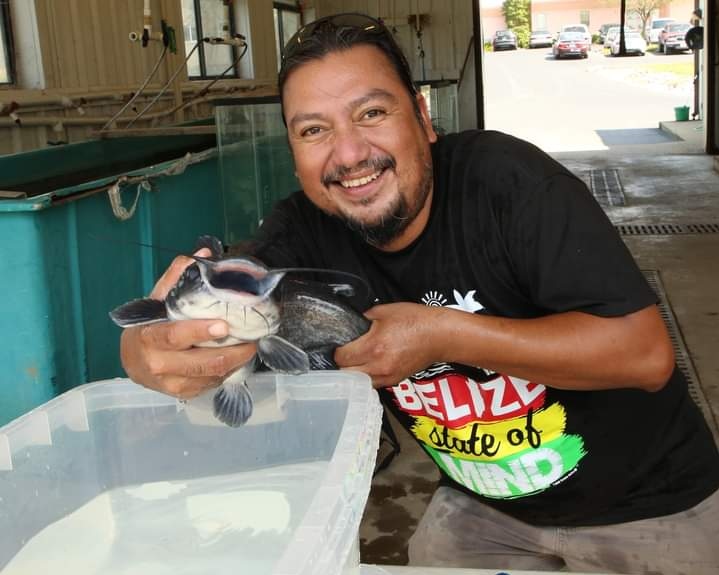 Dr. Li Li Zyzak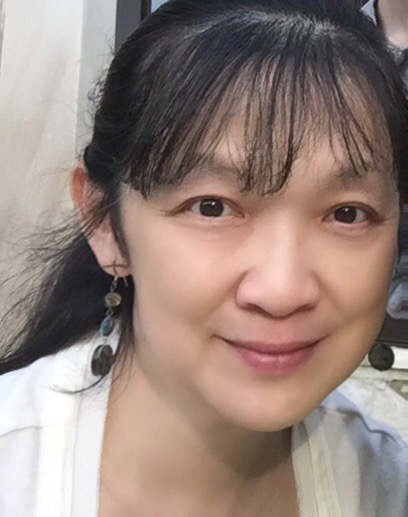 Jon Dixon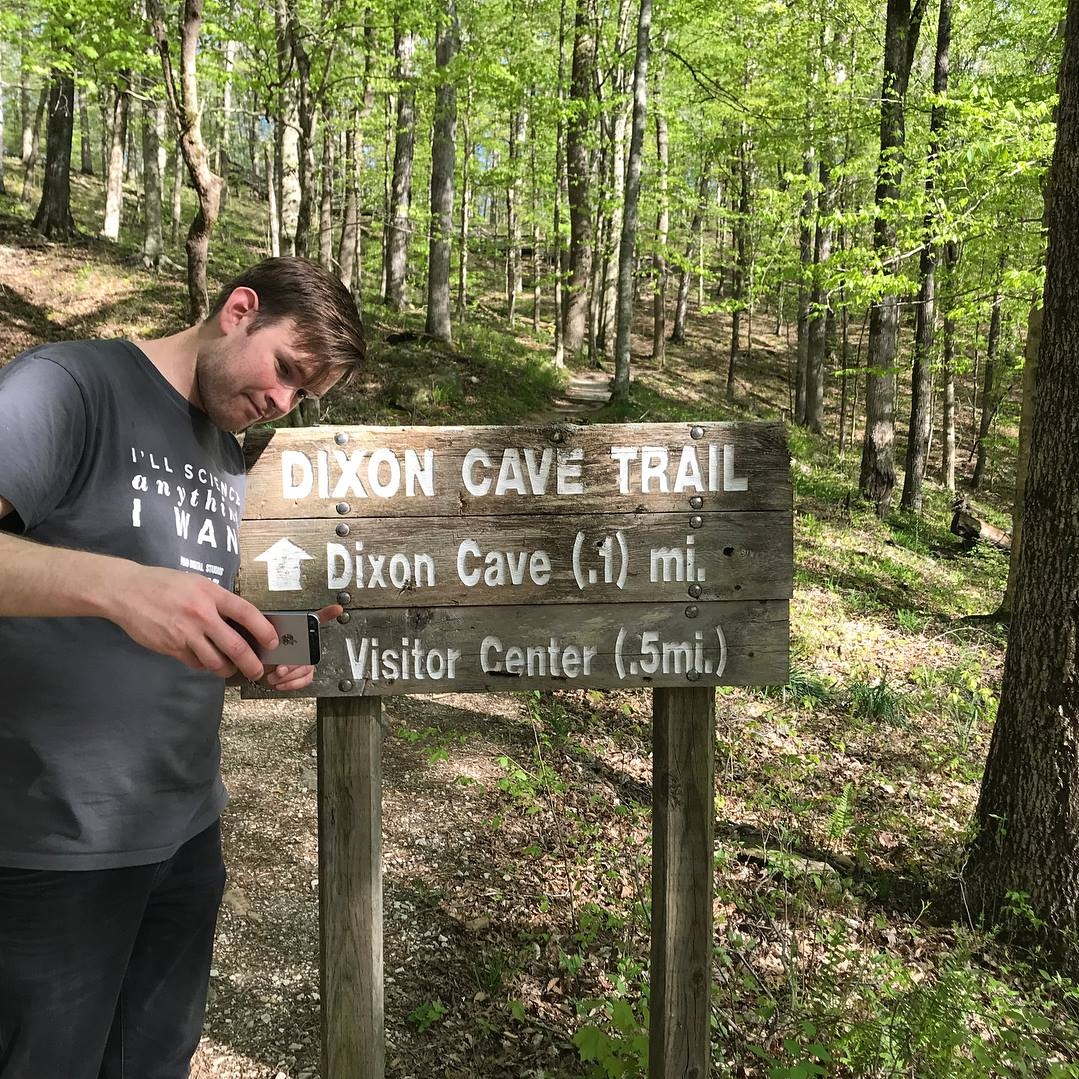 Dr. Mark Wilson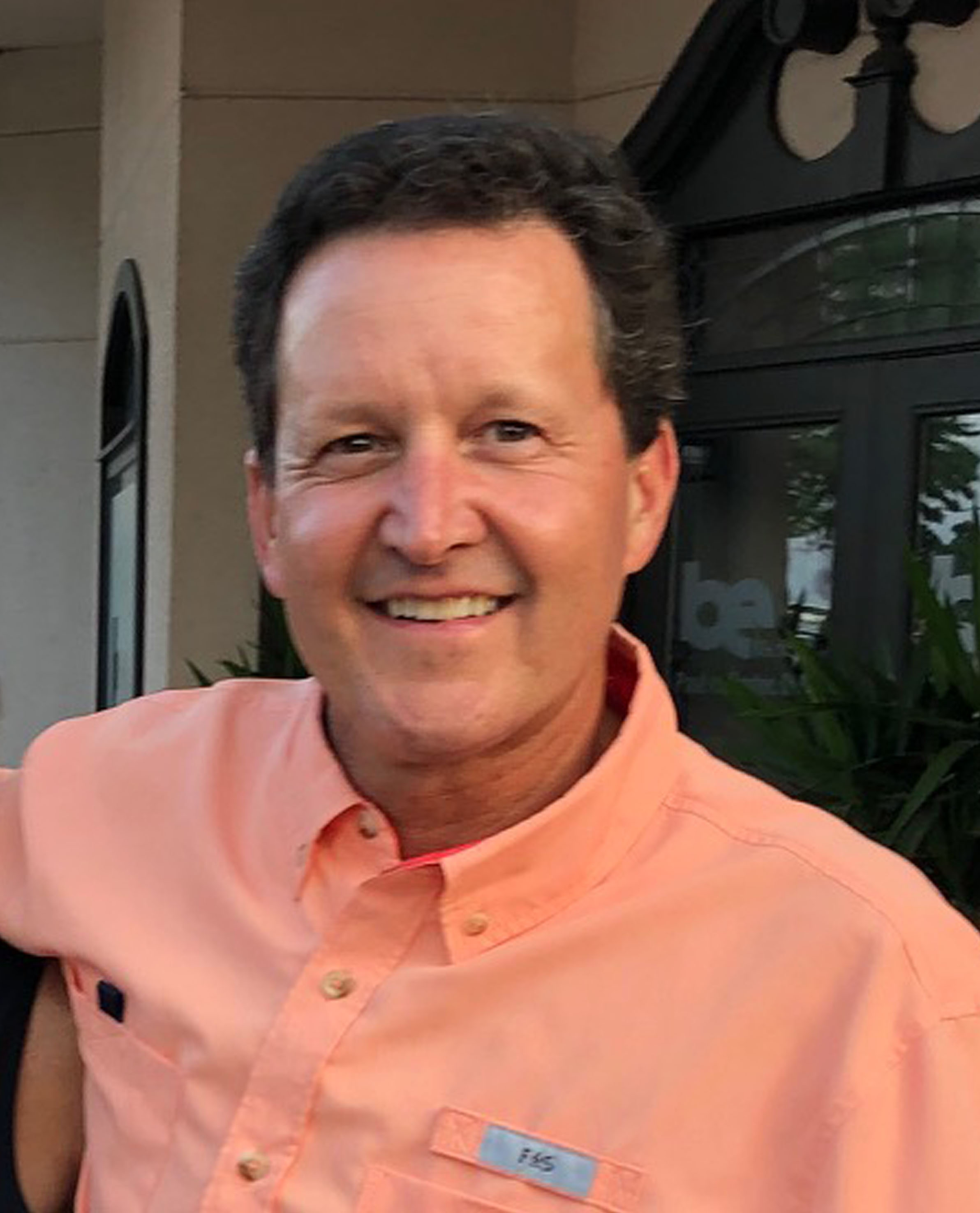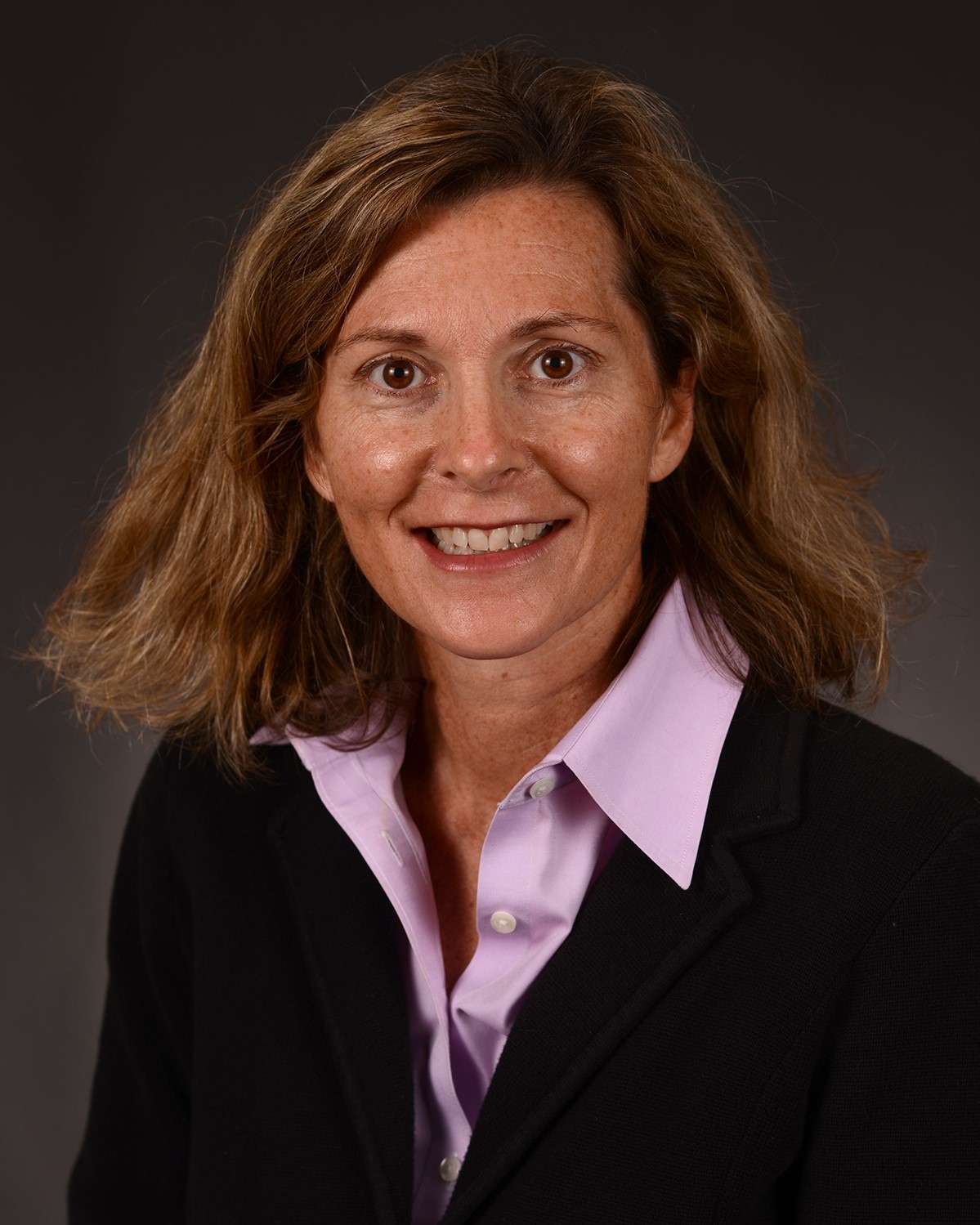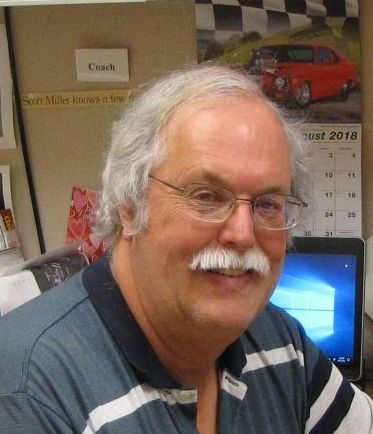 Dr. Scott Wicker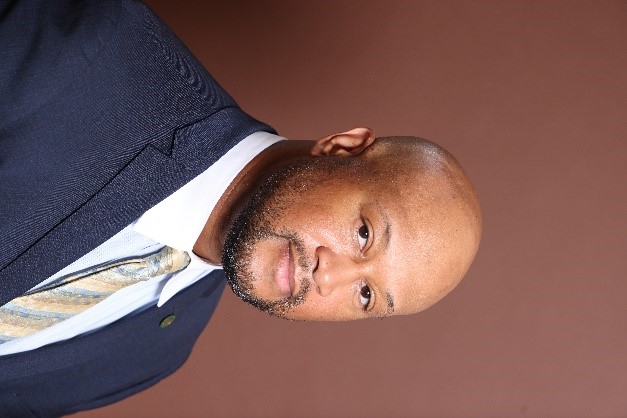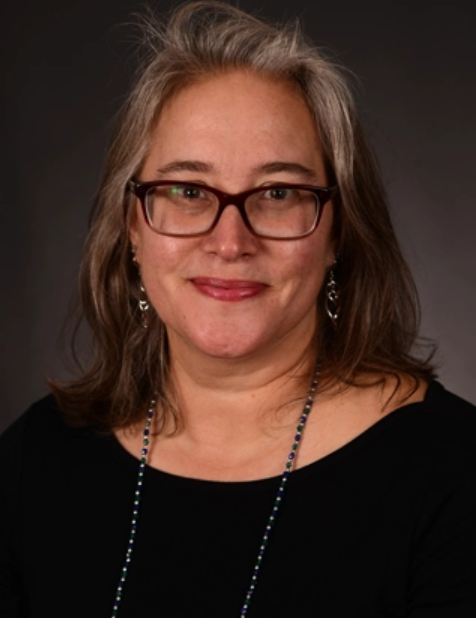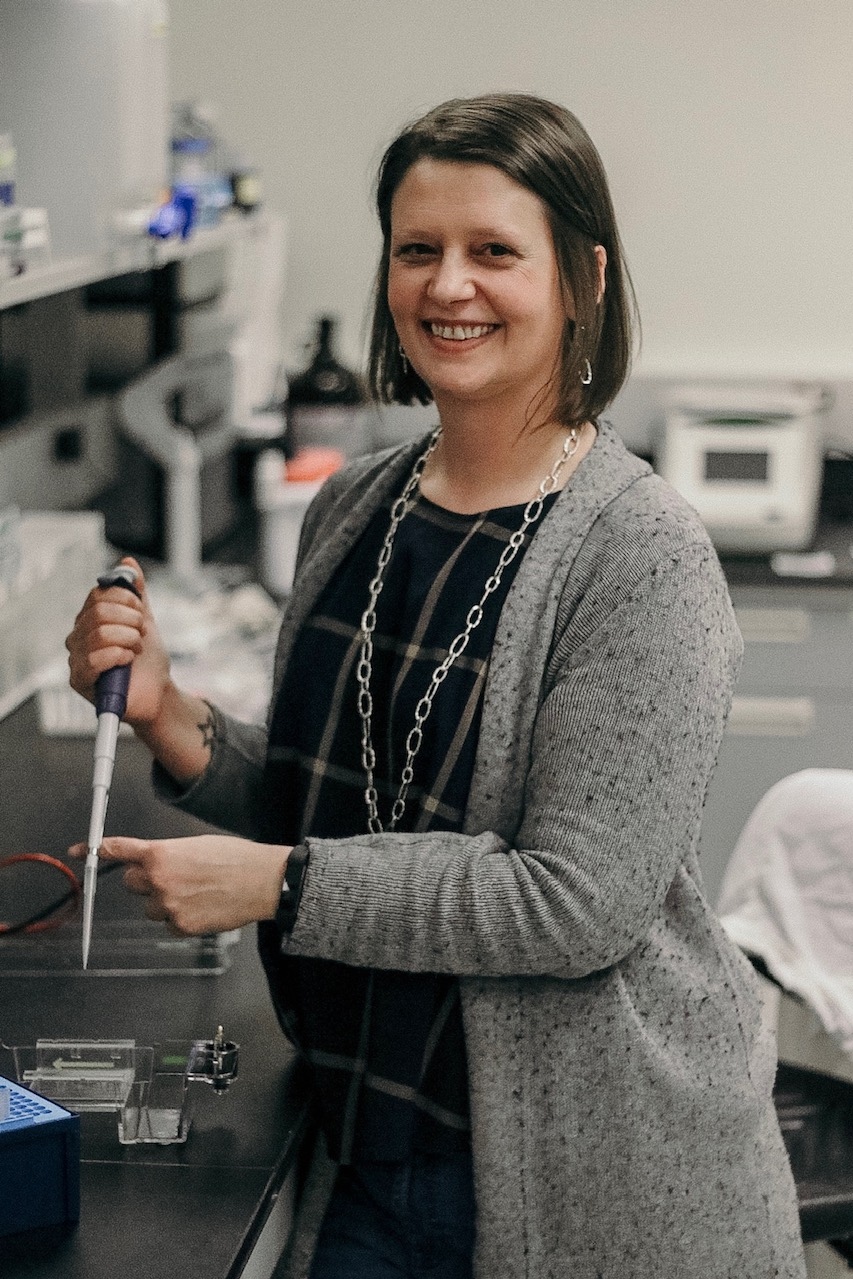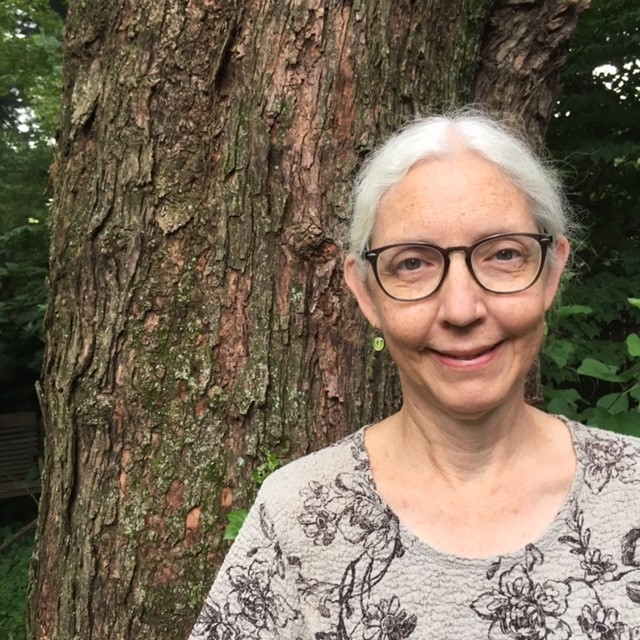 Dr. Dirk Grupe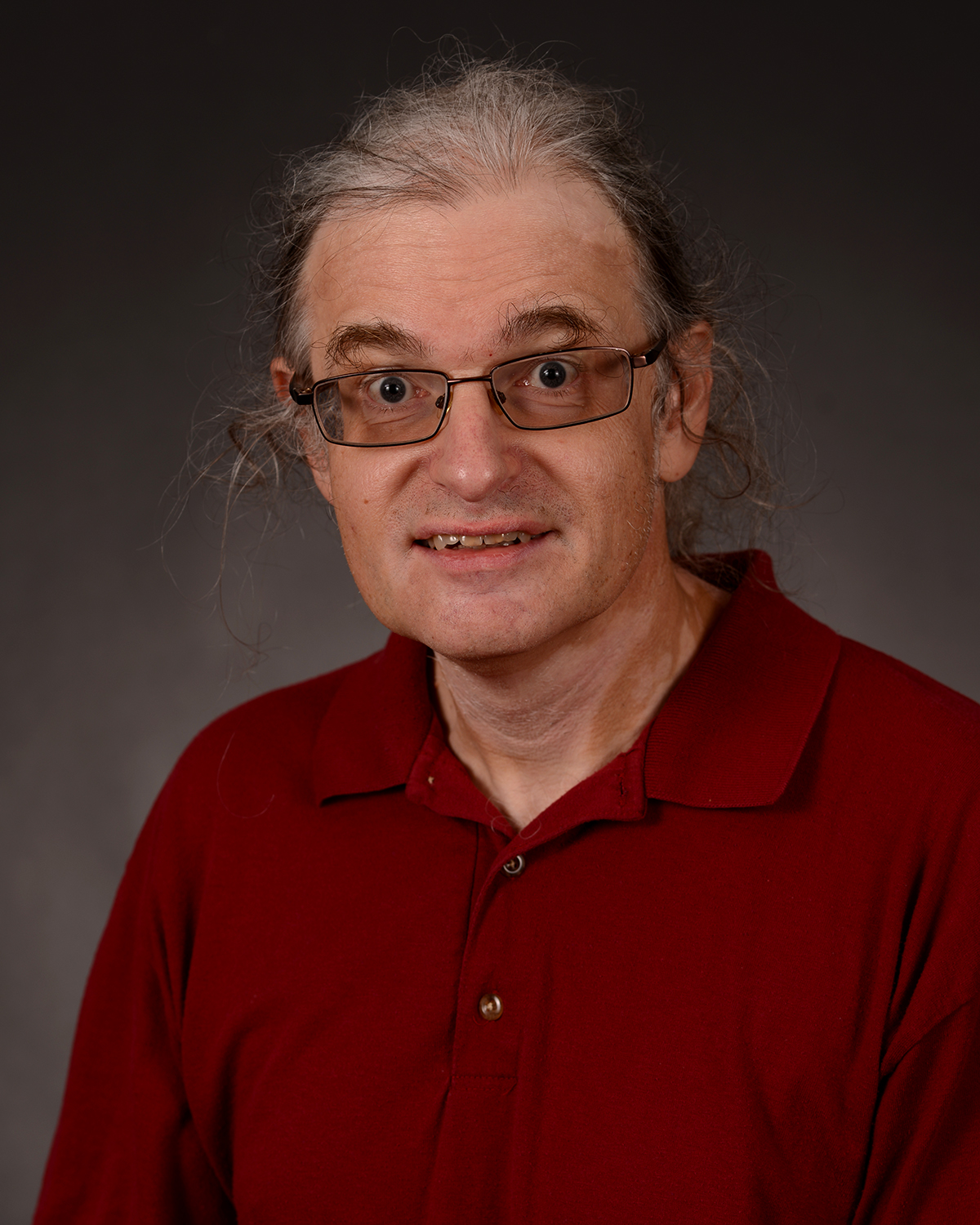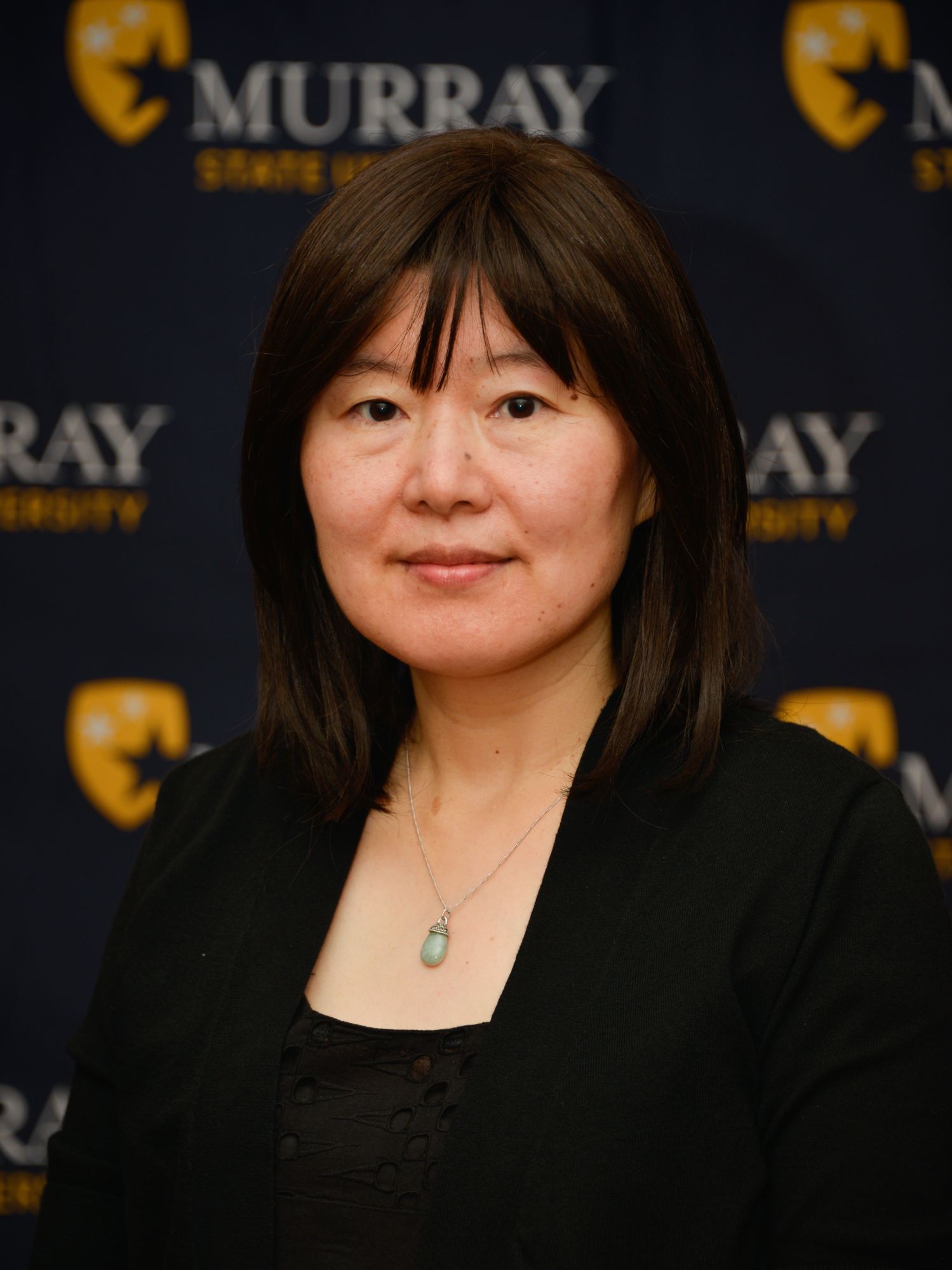 Justin McFadden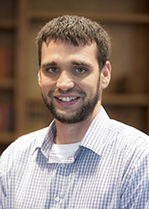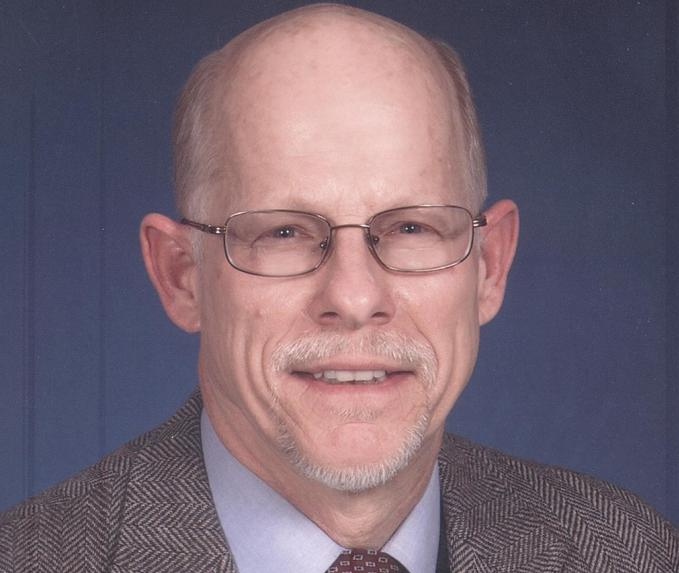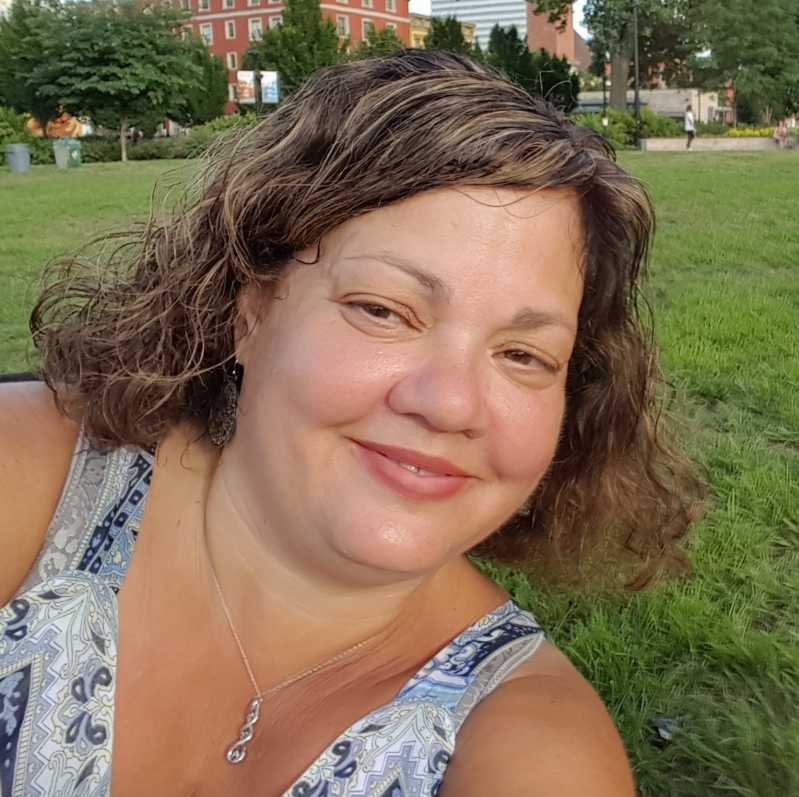 Dr. Mark dela Cerna