Excellence in Science Education & Outreach Award
Congratulations to our 2019 winners
Dave Robinson, Bellarmine University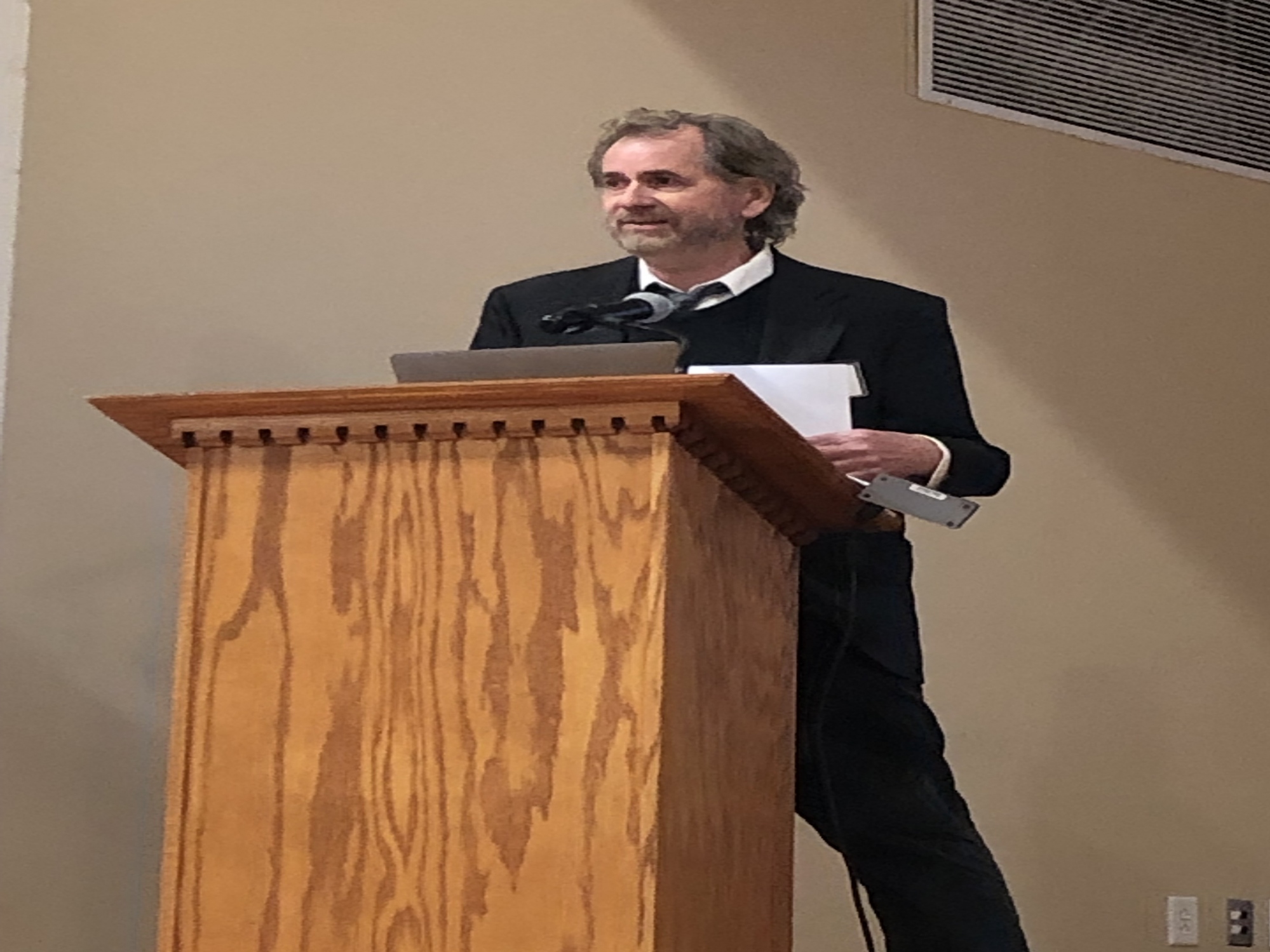 Dave Robinson teaches botany, biology, and genetics at Bellarmine University, educating and molding the next generation of scientists and science-enthusiasts. Outside of the classroom, Dave pitched the idea of a science podcast/radio show to WFMP 106.5FM Forward Radio, and the idea was accepted;

Bench Talk; The Week in Science

was born. The show has been on the air for over a year now, airing 58+ episodes. In that time, Bench Talk has hosted a number of Kentucky scientists. The reach has expanded as the show has been available for streaming on various podcast platforms. Dave has put in extensive efforts to create content, produce the show, recruit Kentucky scientists, and promote the show through various networks and media. Outside of his extensive efforts with Bench Talk and in the classroom, Dave has been active in science policy and science activism, promoting science-based decision making and science-supporting policy.

Listen to Bench Talk

and

get in touch with Dave

if you'd like to contribute a segment about your work!
Roman Yampolskiy, University of Louisville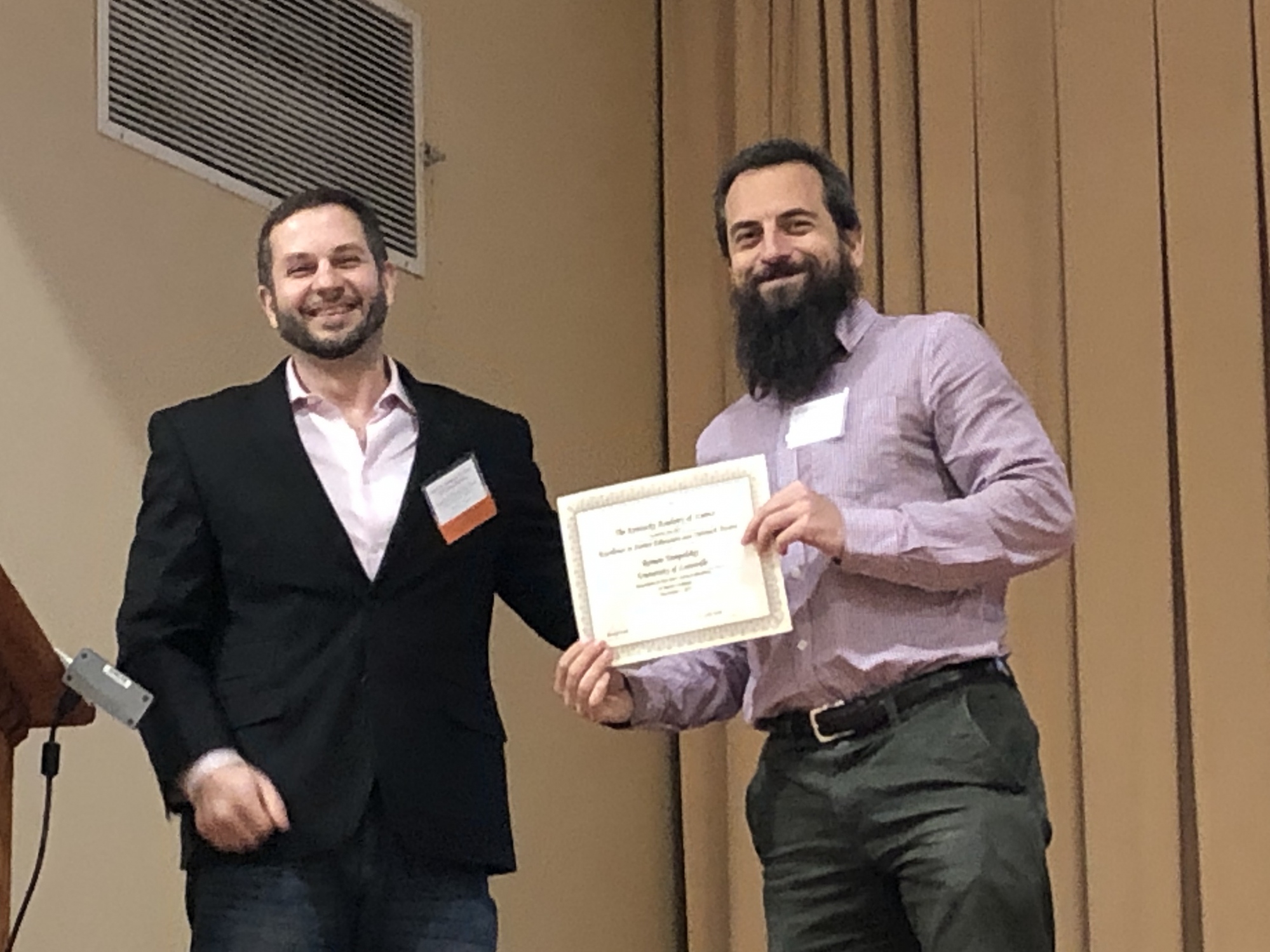 Dr. Yampolskiy is very active in public dissemination of scientific knowledge and is frequently interviewed by well-known media outlets, highlights include BBC, MSNBC, Yahoo, NBC, MIT Tech Review, ZDnet, TechCrunch, Gizmodo, TechRepublic, Futurism, H+ Magazine, Forbes, Daily Mail, Daily Mirror, Popular Science, New Scientist, Wired as well as Kentucky favorites Insider, WAVE3 News, and WDRB News. In total, his efforts resulted in over 1,000 articles, interviews, podcasts, radio and TV appearances. Dr. Yampolskiy is also very active on social media with thousands of people following his

Twitter

account to get the latest news about science and education. His social media outreach has won him a number of prestigious designations including: Number one spot among

The Nine AI Minds You Should Follow

from Forbes,

Top 15 Cybersecurity Professor

on Twitter from OnlineEducation.com, and

Top 30 AI Influencer

– people in AI you should follow on Twitter from IBM.
Purpose
The KAS Excellence in Science Education & Outreach Award provides recognition for unique activities, educational programs, or approaches that have increased the involvement, engagement, and sustainability of science in the Commonwealth. The annual award is open to individual KAS members or groups of KAS members (e.g. from the same institution/organizations or various institutions/organizations who are KAS members and have worked together collaboratively on Education and Public Outreach initiatives).

Criteria

For this award, we define "outreach" activities as those geared to presenting science to lay audiences, rather than scientific professionals. The selection committee will consider the following factors: 1) the nominee's personal advocacy and involvement in public outreach initiatives and events, 2) overall impact on the public. Qualifying activities include lectures, presentations, demonstrations, hands-on-activities, seminars, symposia, exhibits, magazine articles, and radio and television appearances. Outreach venues should be in public venues such as schools, libraries, malls, museums, churches, shopping malls, parks, and other public locations.

Eligibility

Any KAS member or group of members is eligible for nomination. Nominations must be made by a KAS member other than the nominee. The nominee must have made a major effort to reach the public with positive messages about science and/or have been involved in regular public outreach for 3 or more years. The nominee may have performed the activities as part of their job or a funded grant but outreach must not be the sole focus of their employment.

Application Materials

Nominations must be made on behalf of a KAS member by another KAS member, no self-nominations. The nominator must provide the Awards Committee with
a letter explaining why the nominee should win the award which should include a brief description of the nominee's efforts including the types of activities, venues, and duration of involvement,
three letters of recommendation. These must come from 1) the nominee's department chair or other supervisor, 2) a colleague, and 3) a community member or teacher who has participated in an outreach activity involving the nominee.
*Note: The nominee's curriculum vitae/resume may be provided as supplementary material.

Please forward application materials to

KAS Vice President Jon Dixon



Nomination Deadline

A call for nominations will be sent out in the summer to KAS Membership. Nominations must be received by September 30 at 11:59 pm. The Board will select an awardee near the end of October. The Awardee will be notified by letter and invited to give a talk about their work at the annual KAS Meeting the following year.

Nature of the Award

The awardee(s) will receive
(if an individual) lifetime Membership in the Academy

an invited speakership at the annual KAS meeting the year after the receipt of the award

recognition in the KAS Newsletter

an opportunity to have an invited paper detailing their Education and Public Outreach efforts in the KAS Newsletter or KAS Journal
Past winners
2018:
Dr. Lenny Demoranville, Centre College, is improving science literacy on and off campus.
Read more
2017
:
Dr. Kate Bulinski
,
Bellarmine University (
Watch a video
of Kate Bulinski to find out about some of her Outreach activities)
2016:
Dr. Richard Gelderman
, Western Kentucky University