Kentucky Junior Academy of Science
2020 Annual Meeting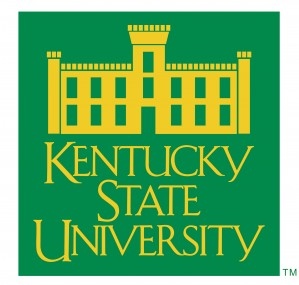 Kentucky Junior Academy of Science
Saturday April 18
Kentucky State University, Frankfort, KY

400 East Main St.
Frankfort, Ky. 40601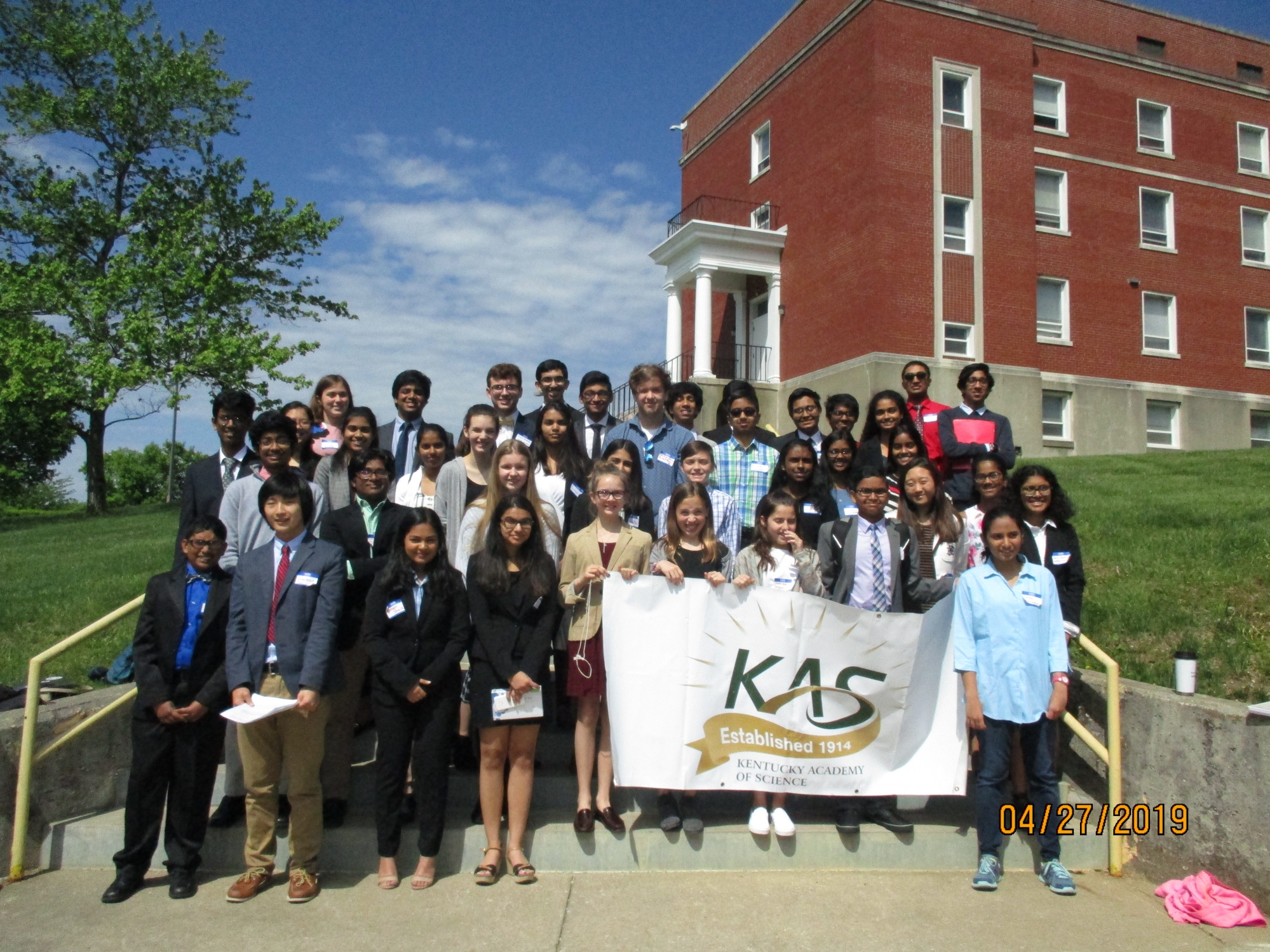 2019 SCHEDULE for the Day
8.45am - 10:00 am Registration on second floor Hathaway Hall
9:00 am -9.30am Presentation rooms open so students can pre-load their presentations onto computers. Students should have pre-loaded their presentations 15 minutes before session begins.
8:45-9:15 am Judges Orientation (Room 130)
9:30am -11:30 am Student Presentations (room assignments are posted in the program)
11:30am - 12:00pm Group photo
12:00- 1:00pm Lunch on your own for students and teachers
1.15pm - 3.00pm Afternoon program for students not presenting in the afternoon and for teachers.
1:15pm -2:45pm Presentations by HS Session Winners, Room 123 Auditorium (pre-load by 1.00 pm)
3:00pm - 3:45pm Business Meeting of KJAS, election of officers, Awards Ceremony
Congratulations to all our 2019 participating young scientists!
See 2019 award winners and elected officers below:
---
2019 Award Winners
Grand Prizes
1st: Kavya Koneru and Jack Boylan
1st: Naomi Kim
2nd: Evan Hendrickson

2nd: Jiaen Hu and Eleanor Hummel
3rd: Varun Chandrasekhar
3rd: Aamya Vohra
All grand prize winners will receive financial support from KAS to attend the
American Junior Academy of Science
meeting in Seattle in February 2020, as Kentucky delegates.
High School Microbiology and Medical Anthropology
1st: Aamya Vohra
2nd: Jonathan Joh
3rd: Harshith Gontla

High School Biological Topics 1
1st: Naomi Kim
2nd: Aakash Vadhanam
3rd: (TIE) Smrithi Balasubramanian
(TIE) Sreevatsa Vemuri

High School Biological Topics 2
1st: Jack Boylan and Kavya Koneru
2nd: Emma Huang
3rd: Rojin Shirwan

High School Chemistry
1st: Jiaen Hu and Eleanor Hummel
2nd: Shreeya Julakanti
3rd: Viyathma Hapuarachchi
High School Computer Science and Engineering
1st: Varun Chandrasekhar
2nd: Nimish Mathur
3rd: Muran Srinivasan

High School Botany and Environmental Science
1st: Evan Hendrickson
2nd: Vasa Vemuri
3rd: Shyam Ravishankar and Ranga Chennakesavula

Middle School Group 1
1st: Sarah Kwasny
2nd: (TIE) Sarah Jenkins
(TIE) Leah Niemann
3rd: Vedha Balamurugan

Middle School Group 2
1st: Swetha Senthilnathan
2nd: Eli Oetken
3rd: (TIE) Anirudh Srinivasan
(TIE) Tejaswin Gontla

Middle School Group 3
1st: Mary Shea Ballantine
2nd: Varshini Loganathan
3rd: Chloe Nunn
---
About the Kentucky Junior Academy of Science (KJAS)
The Junior Academy was begun in the 1930s to foster an interest in science for high school students in Kentucky. KJAS eventually expanded to include middle school students. The Junior Academy holds its scientific meeting each April.
Preliminary oral presentations (10 minutes) are conducted during the morning sessions. The winners of the high school morning sessions make presentations in the afternoon finalist sessions. Six overall winners are selected and these students are invited to represent Kentucky at the American Junior Academies of Sciences (AJAS) meeting held in February the following year.
The AJAS convention meets in conjugation with
NAAS
, the National Association of Academies of Science, and
AAAS
, the American Association for the Advancement of Science. As the worlds largest general science organization and publisher of Science, AAAS has more than 138,000 members and 275 affiliated societies.
The Kentucky Junior Academy of Science is open to ANY middle or high school science student in the state of Kentucky. It offers middle- and high- school student scientists an opportunity to present their research project in the format of a 10 minute presentation with slides. This presentation may be based on research done and presented in a poster format for a science fair.
Students wishing to participate must submit an abstract and a research paper up to 10 pages.
Students present in the following categories:
Behavioral & Social Science

Biological Topics

Botany & Zoology

Chemistry

Computer Science & Mathematics

Earth & Space Science

Engineering

Environmental Science

Microbiology

Physics
Awards are given in each category, and three overall winning projects are chosen from Life Sciences and Physical Sciences. The Kentucky Academy of Science provides financial support for these students to participate in the
American Junior Academy
of Science meeting the following February, as follows: Two first place winning projects receive up to $1000.00 per project; Two Second and two third place winning projects receive up to $750 per project. Funding will also be available for up to 2 chaperones (no more than one per school), up to a limit of $500/person. (In the case of team projects the amount is to be shared among team members).
2019 Kentucky Junior Academy of Science winners are eligible to be Kentuckys delegates to the American Junior Academy of Science meeting in Seattle in February 2020.


Kentucky Junior Academy of Science officers 2019

President - Mary Shea Ballantine

Vice President - Naomi Kim
Secretary - Aamya Vohra

Junior Academy director Melony Stambaugh
Co-chair Bruce Griffis, Kentucky State University