Kentucky Junior Academy of Science
New for 2022
As we begin a new rotation of KAS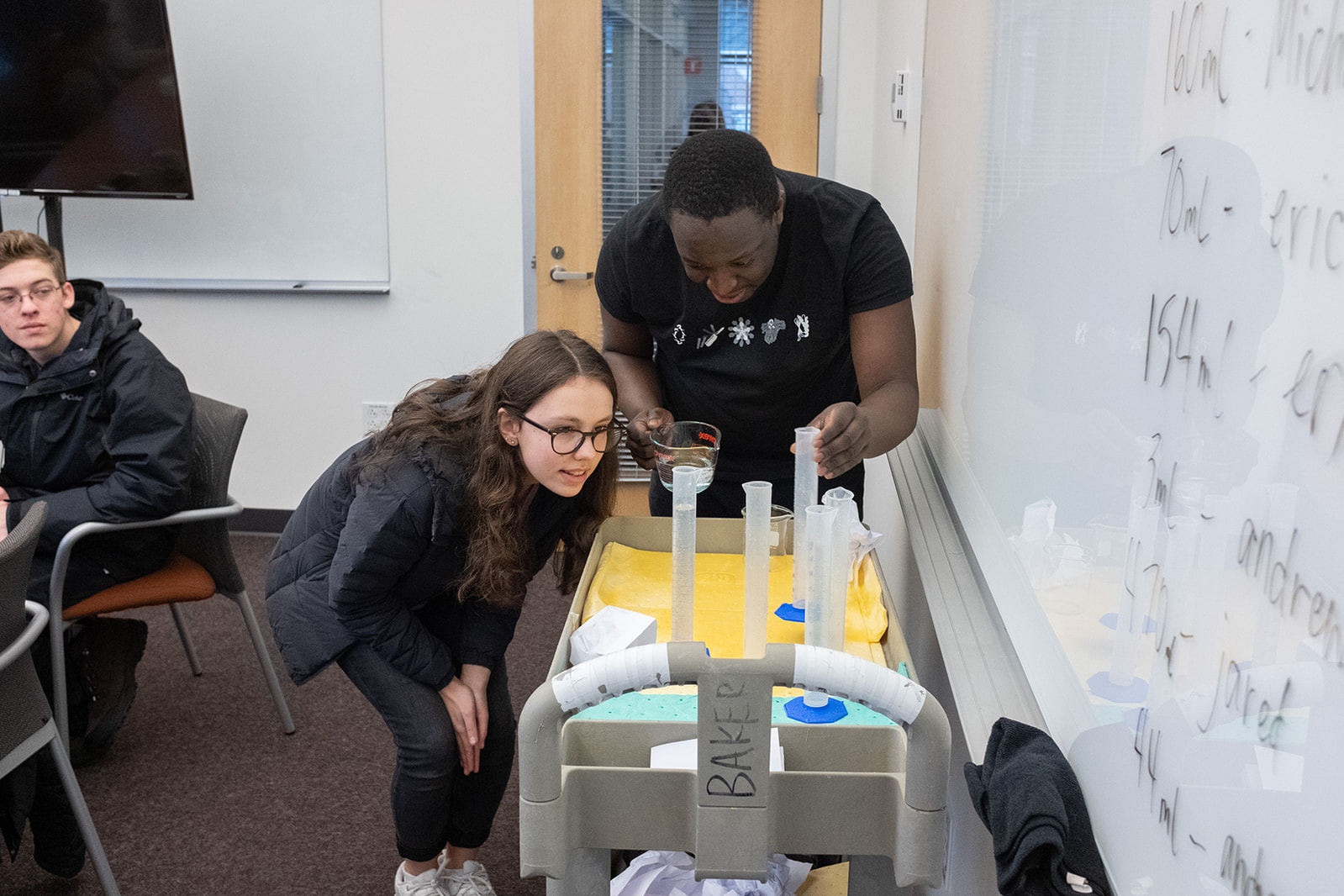 Annual Meetings around the Commonwealth, we are creating a new Junior Academy of Science.
We love science AND students! Hang out with scientists this fall and explore opportunities for your college pathways to science careers.
Become a Member of the Junior Academy of Science for $5
Members receive special announcements & opportunities
2022 Junior Academy of Science Meeting
The Kentucky Junior Academy of Science will meet in conjunction with the KAS Ann
ual Meeting
November 10-11-12, 2022 at Morehead State University.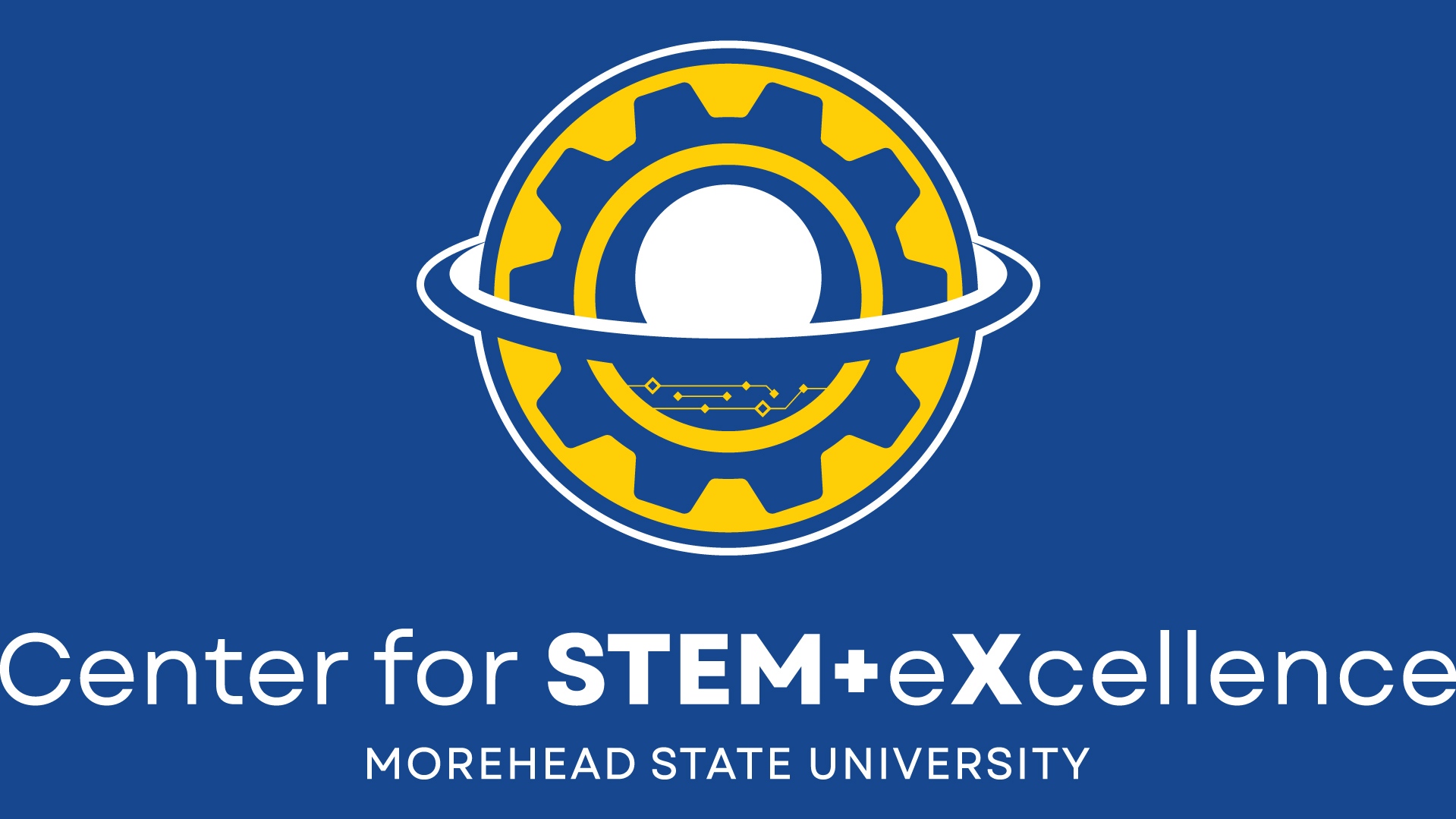 We are excited to partner with the Center for STEM+eXcellence in producing a fantastic experience for our Junior Academy participants.
Become a Partner or Sponsor
We
are looking for partners and sponsors to support middle & high school STEM access.
Become a Partner or Sponsor
Middle School & High School teachers

RSVP here

for the November meeting
Scientists: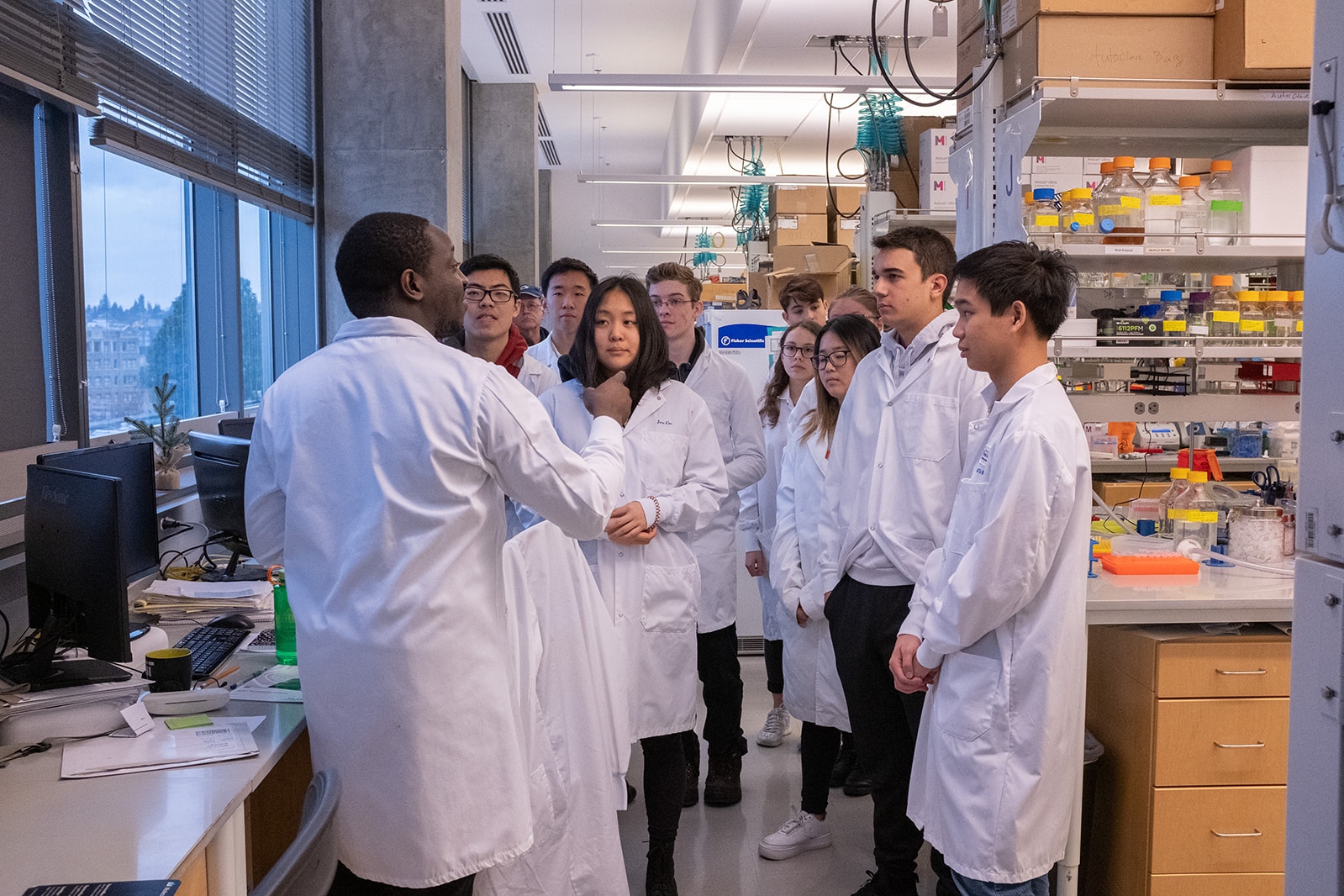 We're calling on KAS member scientists to serve as mentors:

More

head State University

mentor details


Remote

mentorship details
---
About the Kentucky Junior Academy of Science
Did you know...
The Kentucky Junior Academy of Science (KJAS) began in the 1930's with a goal of fostering an interest in science for high school students in Kentucky?
This program eventually expanded to include middle school students?
The previous model revolved around a spring meeting of middle and high school students and has now been expanded to become an integral part of the Kentucky Academy of Science (KAS) fall meeting?
Any middle & high school students interested in science can participate

Middle and high school students may also make presentations if they are doing research
KAS can help match up interested students with a research mentor or research project no matter where you are.
Junior Academy Frequently Asked Questions
Q: Why should I participate?
A: This is a great opportunity to think about doing science research, see other people's research, meet scientists and fellow students, expand a science fair project, and find out about STEM career options. if you're a student who loves STEM, you should join us!
Q: What kind of research can students present at the Ky Junior Academy of Science?
A: Presentations at the fall meeting are based on research done by the student independently, in conjunction with a mentor, as a member of a class or research team. Presentations may be about research projects that are currently in progress.
Q: How do students present research at the Ky Junior Academy of Science?
A: High School students have the option of making either an oral or poster presentation. Middle school students are invited to present posters of their research projects. All presenters register for the KAS Annual Meeting, and then submit an abstract about their research by October 1.
Q: Are there prizes?
A: The top high school students giving an oral presentation will be invited to represent KJAS as delegates to the national meeting of the American Junior Academy of Science (AJAS) meeting in March. KAS will provide some financial support for the top students and a chaperone to participate at this national meeting
---
More photos in our
Photo album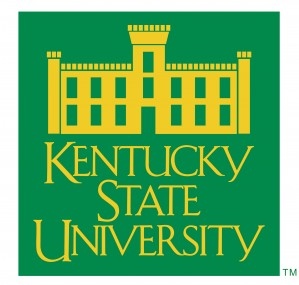 The 2021 "
What Comes Next
" Panel featured undergraduate & graduate students sharing their own research experiences & career pathways. Thank you to our panelists ZaKylah Bryant, Kylea Garces, Bailey Harrod, Lars Hebenstiel, Nick Koenig, and Miana Wallace
Watch the Recording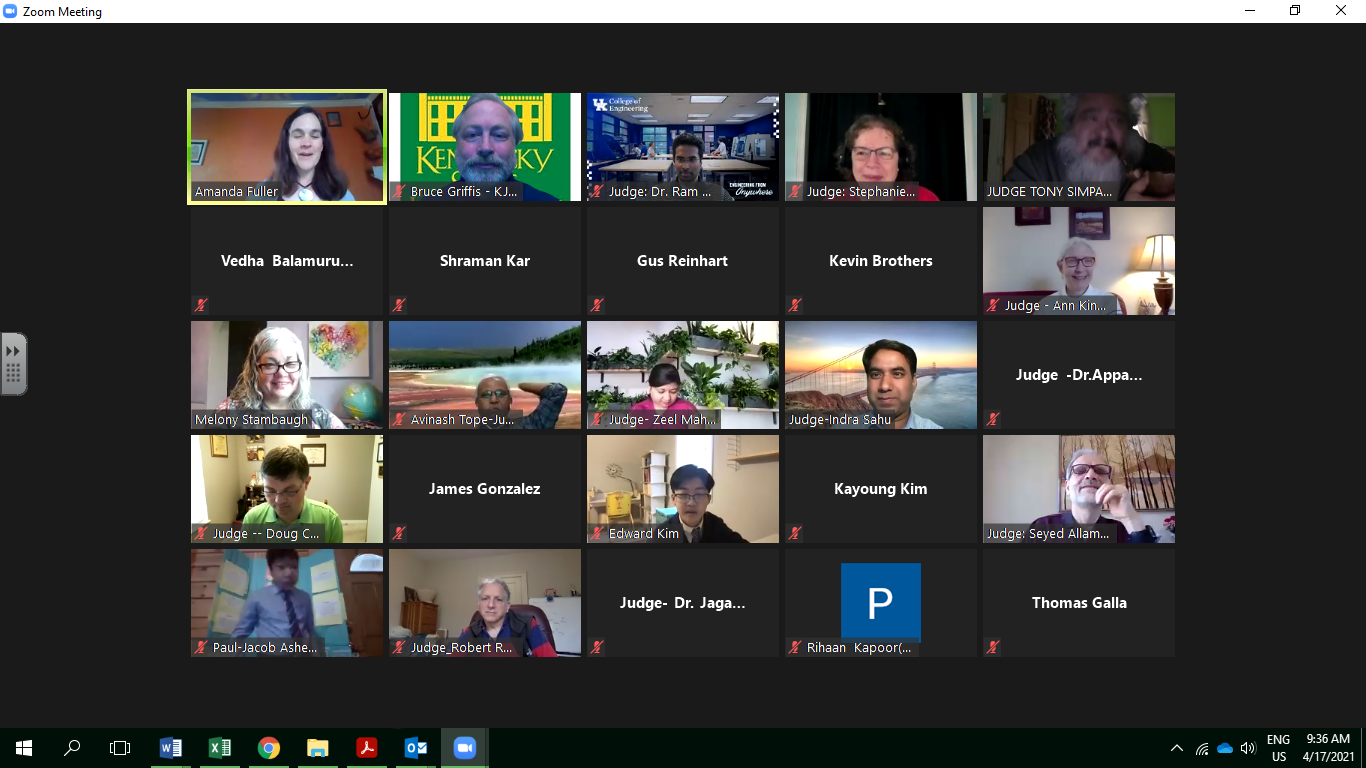 ---
Grand Prize Winners will serve as Kentucky's delegates to the American Junior Academy of Science in February 2022
1st place
Alexandra Heironimus, Novel polymathic method for maritime threat detection
Varun Chandrashekhar, SpeakUp: A Machine Learning-Based Speech Aid to Enable Real-Time Silent Communication for the Paralyzed
2nd place
Shraman Kar, An IoT and Machine Learning based system for the detection and treatment of plant diseases and deficiencies
Shreyas Ghare, Methods to Improve the Efficiency of Solar Panels
Vedha Balamurugan, Development of semi-solid cell culture medium for providing 3D matrix support and enhancing the survival of organoids
Aditi Kona, Characterization of Insulin-degrading Enzyme: Using Molecular Visualization Systems to Understand Substrate Recognition
3rd place
Kayoung Kim, The Effect of External Factors on Baseball
Thank you to our judges!
Dr. Indra Sahu, Dr. Ilsun White, Dr. R. Douglas Chatham, Dr. Ramkumar Annamalai, Dr. Tony Simpao, Dr. Bala Appakalai, Dr. Robert Rosenberg, Dr. Joshua Qualls, Dr. Zeel Maheshwari, Dr. Jonathan Lyon, Dr. Jaganathan Lakshmanan, Dr. Ann Kingsolver, Dr. Frank Ettensohn, Dr. Stephanie Edelmann, Dr. Seyed Allameh, and Dr. Avinash Tope
Check out Kentucky delegates' virtual AJAS posters
Check out ALL the states' delegates 2021 virtual AJAS posters
Kentucky Junior Academy of Science registration is open to any Middle or High School student doing science research of their own in Kentucky. The registration fee is $5.
Participants present their research as a 10-12 minute talk with slides and should be ready to answer questions for 3-5 minutes. If you have presented your research as a science fair poster,

follow our guidelines

to prepare a talk to share the same information you have on your poster.
---

Thank you to our organizers!

Kentucky Junior Academy Director Melony Stambaugh
Co-chair Bruce Griffis, Kentucky State University