Social media photo contest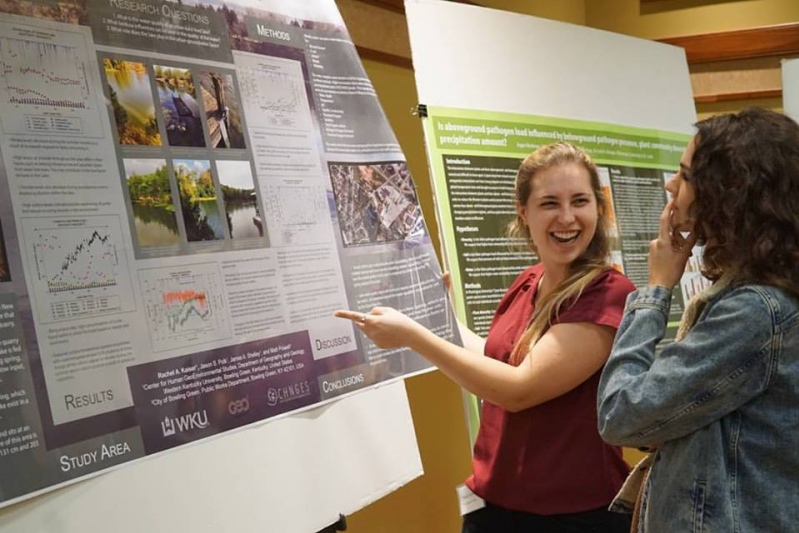 #TheSpiritOfKAS
Congratulations to WKU-CHNGES for our 2017 winning photo!
Caption: "Rachel kicking off the CHNGES presentations at the Kentucky Academy of Science Conference! Rachel is presenting her project on the hydrology of a karst fed lake! P.S. it is this gal's birthday"
In 2017, KAS launched its first ever social media photo competition! KAS participants snagged photos around the meeting that embody the creativity and achievements of our members and posted them on Facebook, Twitter or Instagram using the hashtag #TheSpiritOfKAS.

Find KAS on Twitter: @Kyscientists

Find us on Instagram: kentuckyscience
Find us on Facebook: Kentucky Academy of Science