Social media photo contest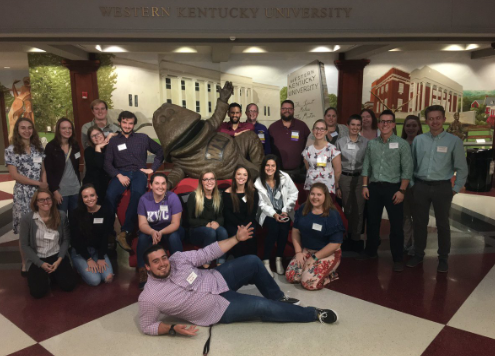 #TheSpiritOfKAS
Congratulations to Kyle Watson for our 2018 winning photo! Kyle wins a $25 gift card.
Kentucky Wesleyan College made a strong showing at the KAS meeting this year and Dr. Kyle Watson snagged this photo of their group. Thanks for joining us! See you next year in Berea.
More photos from the KAS Annual Meeting

KAS asks participants to capture photos leading up to and around our annual meeting that embody the creativity and achievements of our members. You can post them on Facebook, Twitter or Instagram using the hashtag #TheSpiritOfKAS.
Find KAS on Twitter: @Kyscientists
Find us on Instagram: kentuckyscience
Find us on Facebook: Kentucky Academy of Science