KAS 2023 Field Trips
Field Trips are Saturday November 4, 1:30-4:30pm.

Register for field trips on your Meeting Registration Form.
Capacity is limited.

1. Big Bone Lick State Historic Site

A U.S. National Natural Landmark, Big Bone Lick State Historic Site records details about the lives, and deaths, of Ice Age mammals that roamed our region aroun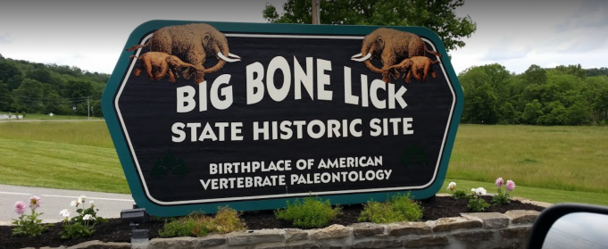 d 20,000 years ago. Remains of wooly mammoths (one skeleton is at the Cincinnati Museum of Natural History), American mastodons, horses, caribou, elk, and giant ground sloths have been found here, attracted by the salty deposits around sulfur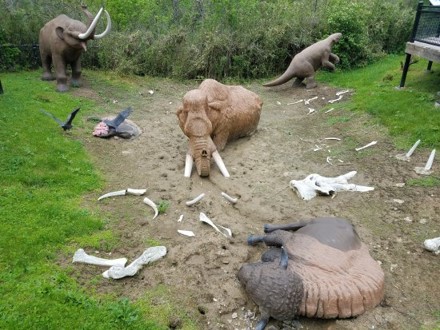 springs. As the glaciers retreated, muddy swamps would form, and sometimes these animals would sink and become stuck in the mud. In 1807, President Thomas Jefferson sent America's first paleontology expedition to this salt lick that was known among native Americans and French explorers for its big bones. The trip was headed by General William Clark of the famous Lewis and Clark expedition, and thousands of bones were sent to Europe for study, making Big Bone the "birthplace of American vertebrate paleontology." Big Bone Lick State Park has a newly-renovated visitor's center and gift shop, as well as a museum complete with a 1000-lb. mammoth skull and a marsh bog diorama with recreated Ice Age mammals (pictured). You can even visit a live bison herd! Participants are encouraged to carpool and those heading home to the south can depart from Big Bone Lick.
Teachers seeking PD hours will receive a certificate of completion.
2. Thomas More University Field Station and NKU Research & Education Field Station
The Thomas More University Ohio River Biology Field Station is a 25-acre teaching and research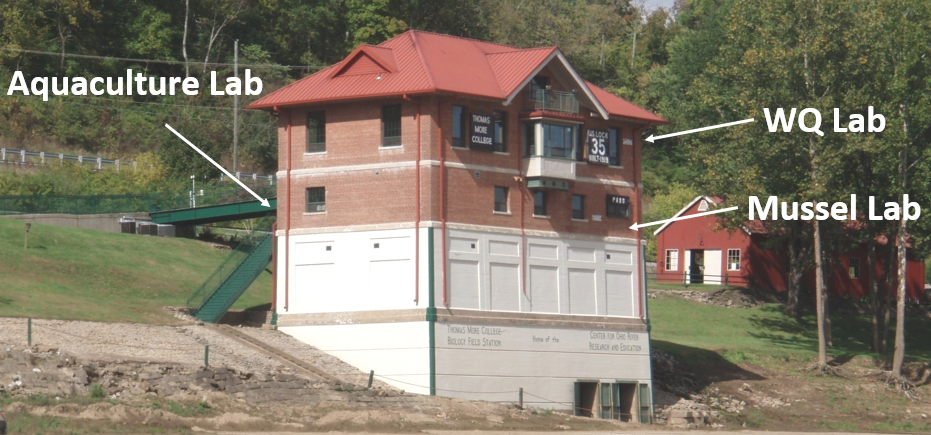 facility, situated along the banks of the Ohio River in Campbell County, Kentucky and just upstream from Cincinnati, Ohio. The TMU Field Station includes classrooms, mussel and aquaculture research and teaching labs, a conference center & lodge, four houses, an interpretive nature trail and a fleet of research boats. The trip will provide a tour of the labs and an overview of our research and outreach programs.

The NKU Research & Education Field Station (REFS) is also situated on the Ohio River, and has offered
educational, research, and community outreach programs since its opening in 2017. The REFS is incorporated into University curriculum for 14 courses and a Wetland Management Professional Micro-credential. Researchers from seven different institutions conduct research at the REFS, and the field station hosts a variety of public events throughout the year.
The field trip will leave from NKU at 1:30 pm and return around 4:30. Parking is very limited at both field stations so van transportation will be provided- a $10 fee covers transportation.
Teachers seeking PD hours will receive a certificate of completion.