Food Options at WKU
Food Options at WKU
Fresh Dining services - Meal tickets are $8.50 and can be ordered on your registration form. Fresh is a buffet-style restaurant featuring hot dishes, pizza, salad bar, and desserts, etc. and includes an allergen-free station free from gluten, pine nuts, tree nuts, and shellfish. Products still may contain soy, eggs, and dairy.
There is a Food Court and a Starbucks located in Downing Student Union. Long lines in the food court are common so be aware of this if your time is limited.
POD (Provisions on Demand) is a convenience store in Bates Hall, next to the Downing Student Union.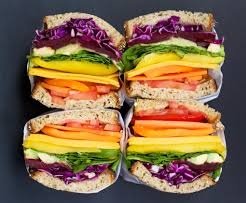 Annual Meeting Links 2019
---