Annual Meeting Highlights
Thank you for a great KAS/KJAS Annual Meeting!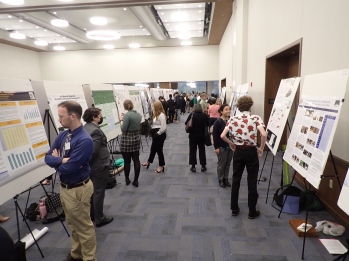 This year, we gathered 700 scientists and students together for two days at the biggest science event in Kentucky! Check out the video highlight below and also our photo gallery!
It was great to see students from across the state present their research! Congratulations to the 86 student presenters who achieved our highest rating. You can see the full list of Top Scoring Students by following

this link

. Presentations and abstracts are available online in the

Meeting Program

.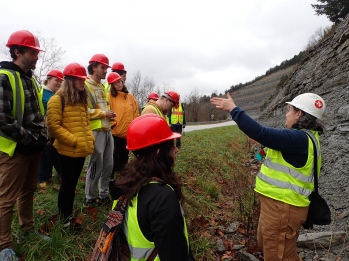 We would like to thank our Sponsors and Partners: Center for STEM+eXcellence, Kentucky State University, ASRC Michelin, Murray State Jones College of Science Engineering & Technology, ECM Biosciences, Kentucky Science Center, Kentucky Paleontological Society, and the Geological Society of Kentucky. And of course, a big thanks to our host, Morehead State University!



Finally, thank you to all who filled out the meeting evaluations and shared your experiences with us. Your feedback helps us plan future events. Congratulations to Matthew Shake who was the winner of our drawing and got $50! Until the next meeting!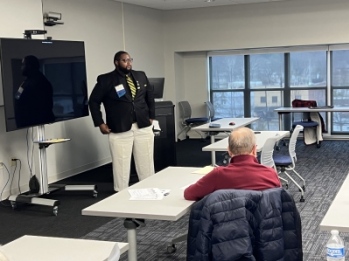 KJAS successfully integrates with KAS!
We are pleased to have successfully merged the

Kentucky Junior Academy of Scienc

e

into the 2022 KAS Annual Meeting. Our partners at the

Center for STEM+ eXcellence

helped us produce a terrific experience for our young scientists in middle and high schools.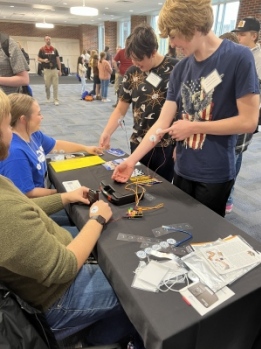 Congratulations to Kentucky Junior Academy of Science delegates who we have invited to represent Kentucky at the

American Junior Academy of Science

event in Washington, DC. These students presented top-scoring oral presentations at the Annual Meeting:
Rishabh Ranjan, duPont Manual High School, "Effect of PSAT1 Expression on Mitochondrial Function in EGFR Mutant Lung Cancer Cells"
Joshua Zyzak, Beechwood High School, "Novel Discovery Regarding the Aroma of Roasted Coffee"
Justin Huang, duPont Manual High School, "Predicting Omicron COVID-19 Positivity Using Breath Samples"
Leah Groves, Bowling Green High School, "Boundary Delineation of the Great Onyx Groundwater Basin, Mammoth Cave National Park, Kentucky"
Kathryn Harris, Bowling Green High School, "Evaluating Methods for Underground River Discharge Measurements in Mammoth Cave National Park"
Erek Olson, Bowling Green High School, "In-Cave Groundwater Tracing in the Great Onyx Groundwater Basin, Mammoth Cave National Park, Kentucky"
Sierra Durkee, Gatton Academy at Western Kentucky University, "Identification of Toxic Bacteriophage Gene Products"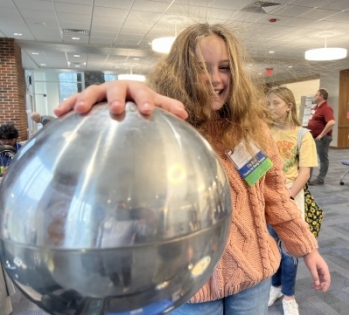 Welcome new KAS Governing board members
The Kentucky Academy of Science welcomes new board members for 2023!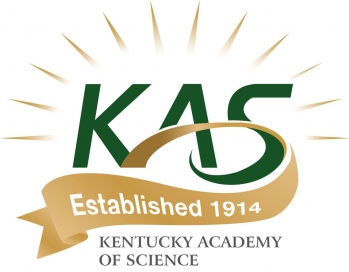 Vice President: Dr. Lili Zyzak
Treasurer: Dr. Mark Wilson
Social & Behavioral Science Rep: Dr. Ann Kingsolver
Physical Sciences Rep: Dr. Dirk Grupe
At-Large Rep: Dr. Jennifer Birriel
Physical Sciences Rep: J. Scott Miller (re-elected)
WKU awards 2 scholarships to Junior Academy students
Western Kentucky University's Ogden College of Science and Engineering awarded two Kentucky Junior Academy of Science Students $500 scholarships to WKU!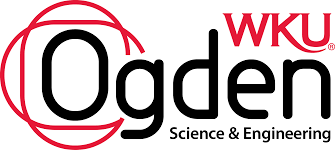 We randomly drew the name of one KJAS oral presenter and one KAS poster presenter who received our higheset "Thoroughbred" rating to receive these scholarship awards. The winners are Peyton Dabney, High School Intern at Campbellsville University, and Joshua Zyzak from Beechwood High School. Congratulations!
Congratulations to Taking Flight-Next Level
Taking Flight-Next Level
2022 Excellence in Science Education and Outreach Awardee
This year's winner of the Excellence in Science Education and Outreach Award is Taking Flight-Next Level, a partnership between the Ecological Research and Education Center (EREC), Kids MakeIt, and the Red Oaks Forest School. Watch the video below to learn more about the project.
The project connects students with hands-on research experiences working with birds, and reaching students from under-represented backgrounds.

"This program has been very special for me and a lot of other people I know," said Andrew Warren, 15, a Taking Flight student. "It's just a very good opportunity to learn more about something that you wouldn't normally be able to experience and just collect data, help research, and have a good time just being with birds."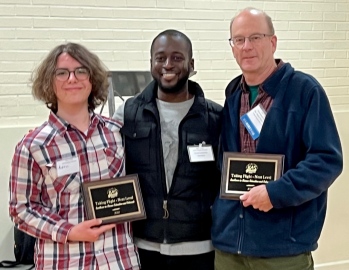 Accepting the award on November 12, 2022, were Dr. David Westneat from the EREC and David Laurenvil from Kids MakeIt. Congratulations!
Kentucky General Assembly session starts January 3rd
State lawmakers will convene at the State Capitol on Jan. 3 to begin the Kentucky General Assembly's 2023 legislative session.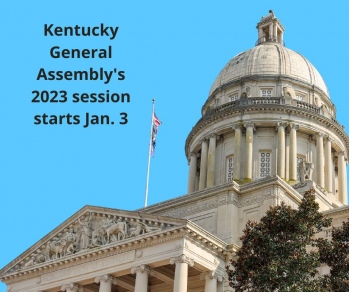 The session is considered a "short" session since it will last 30 working days, as opposed to the 60-day sessions held in even-numbered years. Lawmakers will not have to create a state budget during the 2023 session since they approved a two-year budget during this year's session. Still, with hundreds of bills expected to be filed, plenty of issues will be voted on in a relatively short amount of time.

The KAS Education and Advocacy Committee will once again pay close attention to legislation on matters dealing with health, education, the environment, and other matters of interest to the science community.

There are numerous ways you can stay in touch with lawmakers and make your voice heard. One of the most convenient ways to share your concerns is by calling the General Assembly's toll-free line at

1-800-372-7181

.
Click here to learn more about current issues.
Long COVID study seeking responses
COVID / Long COVID Survey

A Long COVID Study is being conducted by two volunteer researchers (PhD and PharmD), one of whom has experience with Long COVID and the other with a similar complex chronic illness. The goal of the study is to gather helpful data on various aspects of COVID and Long COVID and make it available to the public. Participants may only take the survey one time. Results are not final until the survey is complete. Please do not reference this survey until all data is finalized and published, as this is ongoing.

The survey has the following general components. Depending on the history of illness which you will indicate in an opening question, you will be asked a specific group of questions including any of the following:
Vaccines & Vaccine injury

Post-COVID health & Symptoms

Option for comments at end
Setting the stage for even great KAS success in 2023!
The Kentucky Academy of Science is raising funds as part of our end-of-year effort to make sure the group is poised to start the new year in a strong position to make science more visible, appreciate, and understood throughout Kentucky.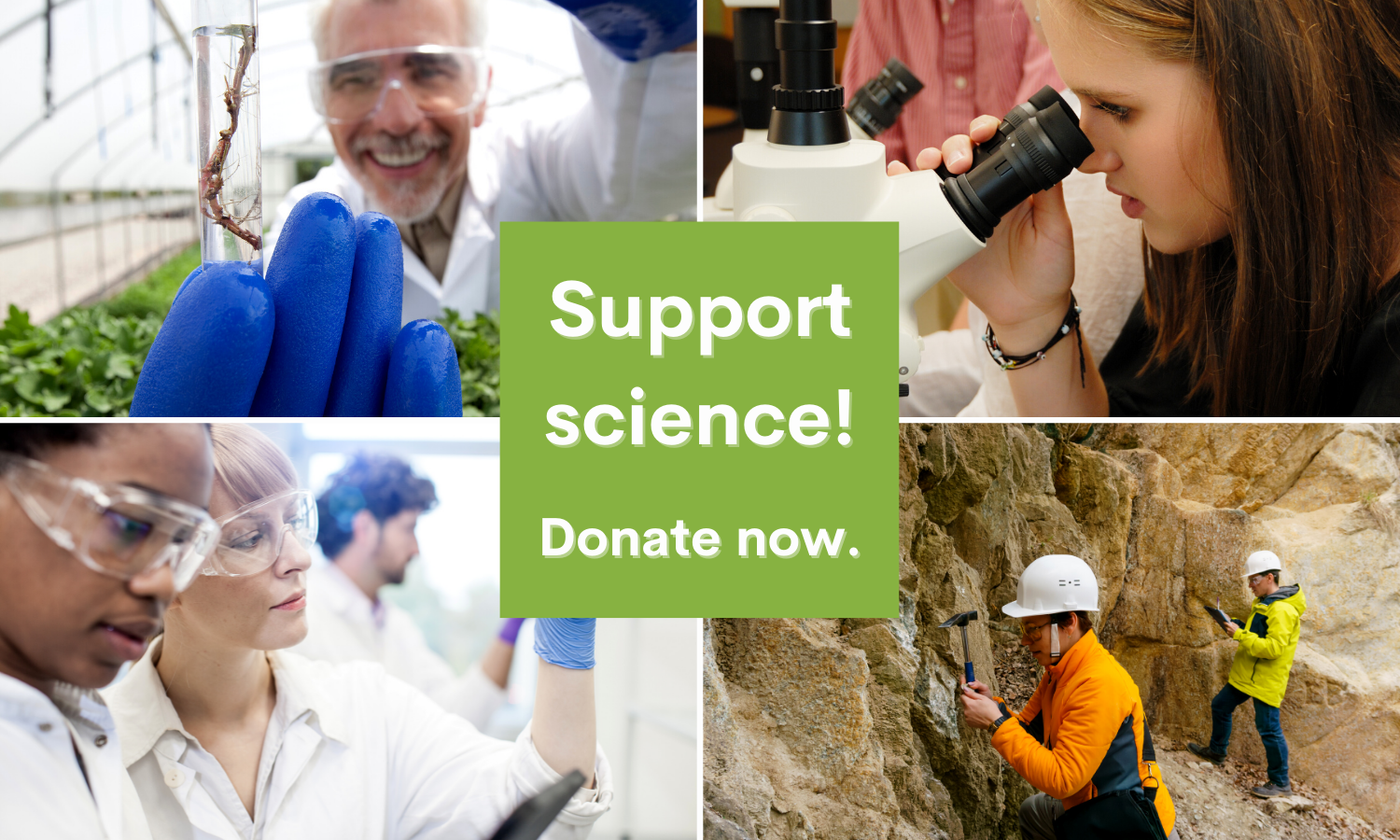 The strategic plan KAS adopted this year calls for even greater efforts to engage members and the general public with the advancement of science. It also places an emphasis on encouraging the development of the next generation of scientists in Kentucky.
We ask for your help to accomplish this!
Will you make a donation to KAS during this season of giving? Every gift helps, and goes directly toward strengthening scientific understanding throughout Kentucky. To make a donation, please click here.
We are very grateful for your continuing support!
Statewide Inventory of Natural History Collections
The Kentucky Academy of Science is working with partners to inventory natural history collections around the Commonwealth. We'll be gathering information about who has specimen collections, where they are, their status, and their condition. We want to make sure that custodians of these collections have what they need to maintain these collections into perpetuity!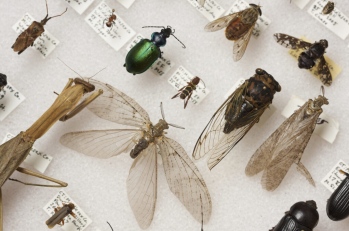 Stay tuned for a questionnaire. We look forward to hearing from you and learning more about existing collections!
Rainy day made conditions right for students' salamander search
On "Giving Thursday," I shared a story via email and social media about students at the KAS Annual Meeting who continued their pursuit of scientific discovery even after finishing a days' worth of presentations by going on a nighttime search for salamanders. I was struck by how the students fed off each other's excitement for learning about the natural world and I wanted to share more information with you about the people involved in creating this memorable experience.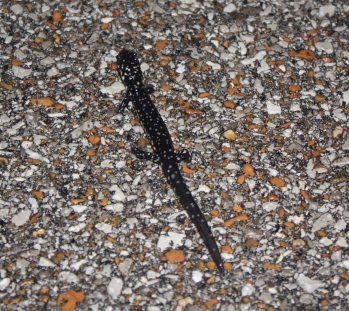 The Northern Slimy
Ben Brammell, a professor in the Department of Science and Health at Asbury University, said the idea for the salamander search arose because rainy weather made conditions right for "herping," searching for amphibians, typically after dark and often on backroads in areas close to their breeding grounds.

Besides Brammell, the salamander search party included Asbury students (Sara Brewer, Brendan Jeffrey, Joanne Jung, Ethan Hoogerheide) and Asbury alumna Mary Johnson, a high school science teacher. The search party successfully identified and observed Eastern Newts (Notophthalmus viridescens), Northern Slimy (Plethodon glutinosus), and Southern Two-line (Eurycea cirrigera) salamanders.
Click here for the FULL story and more pictures.
Summer Research Opportunities for Undergraduates
It's time to start thinking about summer research in 2023. Paid research opportunities are available across the country in many disciplines! Most application deadlines are in February. Start you research here:
KY-INBRE summer research opportunities

KY-INBRE Summer Undergraduate Research Program

KY-INBRE funds up to 20 undergraduate students annually to participate in biomedical research under the supervision of faculty mentors who are actively engaged in biomedical research at the University of Louisville or the University of Kentucky.

Student compensation includes the following:
Student Compensation amount of $4,000

Dormitory lodging, as needed

Registration and travel expenses to present your research at the 2023 Kentucky Academy of Science Annual Meeting, held in November of each year
Big smiles made this photo a winner in KAS contest!
Here's the winning picture from the photo contest we held during the KAS 2022 Annual Meeting. Thank you to Agus Sofyan, professor at Big Sandy Community and Technical College, for sharing this image on social media along with the #kasmeeting2022 hashtag. Sofyan will receive a $50 prize.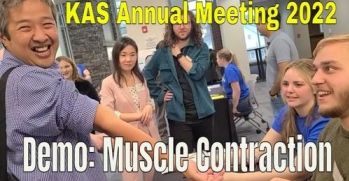 Our thanks goes to all who posted photos online during the annual meeting. You captured memorable and fun moments that were spread across social media. We are grateful the photo talent found within KAS!
Junior Academy raising funds for science students' D.C. trip
The Kentucky Junior Academy of Science has identified promising high school students to represent Kentucky next year as delegates to the American Junior Academy of Science meeting in Washington D.C. Your support is needed to make this trip a successful and memorable experience for the students! To contribute or learn more, please visit the Junior Academy fundraising page by clicking here.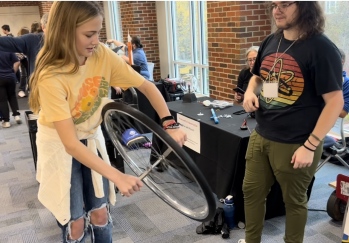 Seven Kentucky students earned an invitation to D.C. by receiving high scores from judges who observed their research presentations at the recent Kentucky Junior Academy of Science meeting. To foster the next step their development of scientific knowledge, these students qualified to represent Kentucky at the American Junior Academy of Science in Washington D.C. This trip will give students an opportunity to present their research at a national meeting, interact with scientists, and receive encouragement to continue pursuing scientific discoveries.

Your donation to the Junior Academy of Science will go directly toward helping these students become future science leaders. Please visit our fundraising page.

You can also support the students by helping our efforts to identify Kentucky companies that care about science education in our state. If you've got an idea of a group or business KAS that might sponsor Junior Academy delegates or became a matching donor, please send a message to

policy@kyscience.org

and we'll gratefully follow up on it.
Thank you for supporting students who will become our next generation of scientists in Kentucky!
Science Job Postings around KY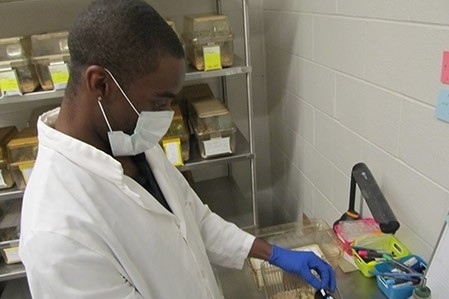 If you're looking for a job or if you're hiring, pop over to our
jobs page
.
Please send any job announcements to

executivedirector@kyscience.org

and include contact information and closing date.
We have several new job postings this month that you can view by
clicking here.