Welcome to Western Kentucky University
WELCOME
TO THE 104th ANNUAL MEETING OF THE KENTUCKY ACADEMY OF SCIENCE

Welcome to Western Kentucky University!

An allergen-free station free from gluten, pine nuts, tree nuts, and shellfish is available in Fresh Dining. Products still may contain soy, eggs, and dairy.
The

WKU Bookstore

in Downing Student Union will be open Saturday from 10-3.
The new

Ogden College Hall

will be open for self guided tours during the KAS Meeting! Check it out.
WKU would also like to welcome KAS to CENTRAL TIME!
Welcome to WKU from President Tim Caboni
Welcome to Western Kentucky University! We are honored to host you on campus this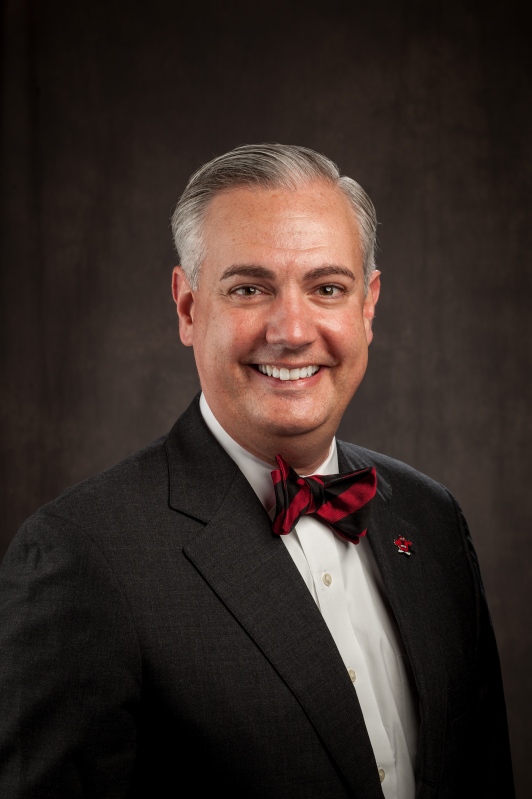 week for the Kentucky Academy of Science's 104th annual meeting. Initially established in downtown Bowling Green, WKU relocated to its hilltop campus in 1911 and has celebrated its rich history and distinctive traditions for over 100 years. Our stunning campus is nestled in a vibrant, fast-growing city of more than 60,000 residents and is located approximately one hour north of Nashville and 1 ½ hours south of Louisville. Our student body consists of more than 20,000 at our main campus in Bowling Green and at our regional campuses in Glasgow, Owensboro, and Elizabethtown-Fort Knox.
WKU is a student-centered, applied research institution. Here, we focus on student success as our number one priority, and we take pride in that professors know their students' names and walk alongside them all four years through graduation. We encourage students to take advantage of opportunities to apply what they learn in the classroom to real-world experiences, realizing those important connections better prepare them for their future. We have Hilltoppers providing real-time weather through our White Squirrel Weather program, flying drones over South Africa to map invasive species, working hands-on with the elderly to develop solutions to their aging challenges, and more. We offer further hands-on experiences through our Study Away and Study Abroad programs, evident by Hilltoppers studying in more than 38 countries during the last academic year. Many of our students are participating in internships and co-ops at entities such as General Motors, Fruit of the Loom, Camping World, Southwest Airlines, and the Country Music Association. We are united in our efforts as a university to provide our students with a first-class education and transformative experiences that prepare them to not only make a good living, but just as importantly, to make a good life for themselves and those around them.
With 101 undergraduate academic majors offered, as well as 104 graduate degree and certificate programs through the Graduate School, opportunities abound on the Hill. Garnering more than 35 top recognitions for our academic programs during academic year 2017-18, WKU is not only well known for our robust academic programs and the extraordinary academic success of our students, but also for our unique and pervasive school spirit. Hopefully, you'll catch a glimpse of Big Red during your visit with us!
At WKU, we are a family, and we're privileged to have you join our family this week. If we can be of assistance, don't hesitate to ask. Enjoy your time on the Hill, and be sure to get out and explore our beautiful campus.
Timothy C. Caboni
President