Rob Weber
Thank you to KAS member and science educator Rachael Peake for offering a captivating talk about dark skies and the growing issue of light pollution in Louisville on August 7!
KAS partnered with Louisville Underground Science to host the talk during a "happy hour" event at Against the Grain brewery. In addition to the informative and enlightening talk, the event gave scientists, advocates, and educators the opportunity to meet each other and discuss common interests.
Peake, a science teacher with Franklin County Schools, shared her insights on the importance of reducing light pollution and its effects on both the environment and our own health. She drew attention to the way excessive artificial lighting not only obscures our view of the stars but also disrupts natural ecosystems and harms nocturnal wildlife.
The event concluded with a call to action, urging participants to take simple yet effective steps to reduce light pollution in their communities, such as using shielded outdoor lighting and supporting initiatives advocating for dark sky preservation.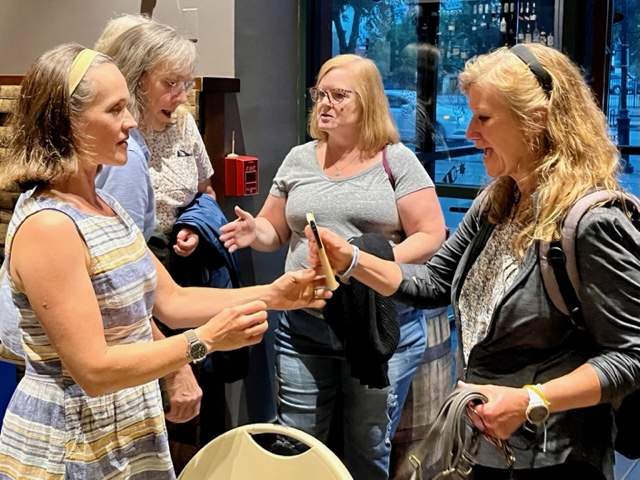 For more information about the "Dark Sky" movement, view the DarkSky International site at https://darksky.org/.