2022 Teacher Workshops
2022 Teacher Workshops

Thursday evening November 10 and
Saturday afternoon November 12
Register for a Teacher Workshop
---
5:00 pm - 8:00 pm "Science Night for Teachers"
K12 Educators can join us Thursday evening for dinner with scientists and your choice of two workshops
Thursday evening workshops
DNA in Color - Dr. Elizabeth Thomas, Morehead State University

The workshop is designed to be a demo lesson for high school teachers to get them familiarized with the laboratory material and comfortable with implementation with provided lab kits. The content of this lab quantifies DNA damage through a colorimetric assay. The lesson will primarily be targeted to advanced or high school level chemistry and biology students and is designed for a 24-person classroom, to be accomplished in a 75 minute class. We will have groups of three working together so six groups total. Below are some suggested science standards that the lesson is working toward addressing.

HS-PS1-5 Matter and its Interactions
Apply scientific principles and evidence to provide an explanation about the effects of changing the temperature or concentration of the reacting particles on the rate at which a reaction occurs.

HS-PS4-5 Waves and their Applications in Technologies for Information Transfer
Communicate technical information about how some technological devices use the principles of wave behavior and wave interactions with matter to transmit and capture information and energy.

HS-LS1-1 From Molecules to Organisms: Structures and Processes
Construct an explanation based on evidence for how the structure of DNA determines the structure of proteins which carry out the essential functions of life through systems of specialized cells.
Limit: 24 teachers, 2.5 hours
Aquaculture - Dr. Ken Thompson, Kentucky State University
This workshop is for high school teachers. Dr. Kenneth Thompson will introduce Kentucky State University's new Aquaculture Teacher Manual which will be available for free (hard copy) to teachers who participate in the workshop. The manual is designed to increase secondary teachers' awareness and knowledge of this exciting agriculture STEM field. Several schools throughout the state of Kentucky have already implemented this curriculum and it's aligned with the NGSS. Dr. Thompson will share lesson plans connected to this manual, and will bring prototypes of a mini-aquaponics system that can be used in the classroom. Dr. Thompson will also share funding resources to explore for purchasing the equipment.
Limit: 20 teachers, 2.5 hours
2:00 pm - 5:00 pm Saturday afternoon workshops
Tree Rings - Dr. Maegen Rochner, University of Louisville

This workshop will introduce educators to the science of dendrochronology, or tree-ring science, and how it can be used to teach students about trees, environments, climate, and sustainability. Dendrochronology, the scientific method of dating tree rings, provides information on the ages of trees but also on the environmental conditions they have experienced over time, informing past climate and environmental change, but also modern stressors on trees and forests. The workshop will include hands-on examination of tree-ring samples and accompanying activities. Teachers will leave with their own tree-ring samples and copies of accompanying materials they can use in their classrooms, activity options targeted to middle and high school students.

Limit: 25 teachers, 2.5 hours

3rd Floor Adron Doran University Center
Amgen Biotech Experience (ABE) - Dr. Joanne Dobbins, Bellarmine University

This workshop is for high school life sciences teachers. For our presentation of the Amgen Biotech Experience we are prepared to present a description of the program. Using examples of the ABE high-quality resources for secondary schools, including laboratory-based and classroom-based curriculum materials as well as Web-based resources. The program also loans research-grade equipment and supplies at no cost to teachers. We would like to provide a small sample of our Profession Development Institute that occurs every summer. Our program will offer one hands-on exercise using gel electrophoresis with our participants. We will provide the instruction, lesson planning, preparation, and equipment. Our program will provide state and national best practices standards and information. In addition we will make available a short demonstration of our vast reservoir of curriculums and resources for in-class and online instruction.

Limit: 30 teachers, 2.5 hours

Color Mixing using Glow Sticks and Spectroscopy - Dr. Jennifer Birriel, Morehead State University

This workshop is presented by the Kentucky Association of Physics Teachers

This workshop uses glow sticks and spectra to analyze the dyes of the various colors of glow sticks. The audience is high school and introductory college physics teachers. Using glow sticks intrigues the students since they are something the students are already familiar with.
The workshop would include the following topics:
Color Addition Theory
Light/Matter interactions – absorption, reflection, and fluorescence
Spectroscopy
Scientific reasoning
These topics would be included as a discussion and applied to the glow stick process. Data from the glow sticks would be collected, analyzed, and discussed. Teachers would leave with ideas and techniques to apply working with glow sticks in their classrooms.
Limit: 24 teachers, 3 hours
Geology Field Trip - Dr. Charles E. Mason, Morehead State University; Dr. Frank R. Ettensohn, University of Kentucky; Dr. Jen O'Keefe, Morehead State University; and Time Lewis, retired petroleum geologist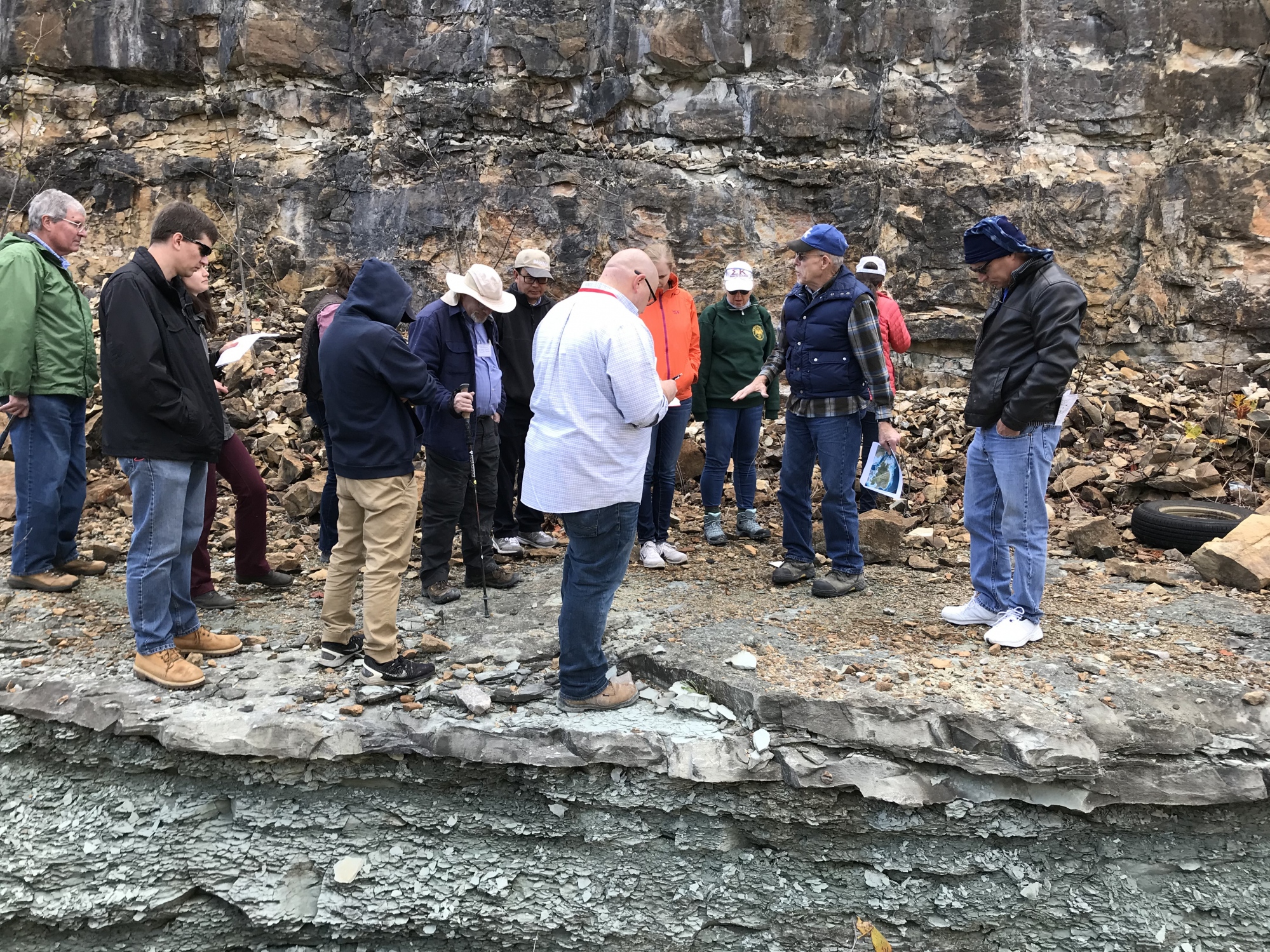 This workshop is presented by the Kentucky Paleontological Society.
Join a geology field trip to demonstrate the geology of the Morehead area, including rocks and ancient environments of Mississippian to Ordovician age (345-447 million years old). The trip will provide the opportunity to collect rock samples and fossils for use in teaching.
Limit: 40 participants, 3 hours
Participants will receive a Certificate of Completion from the Kentucky Academy of Science, for professional development credit.