Teacher Workshops Nov 2
All workshops offer professional development credit from Berea College
Capacity is limited and registration is required
More details and registration coming soon.
Saturday morning workshops
Photovoltaics and solar power, presented by Jon Saderholm of Berea College. Teachers will receive kits to take back to their classrooms

Process Oriented Guided Inquiry Learning (POGIL) biology workshop presented by Megan Hoffman of Berea College.

Saturday afternoon workshop
Geology Field trip with KAS Geologists to Big Hill and a fossil collecting site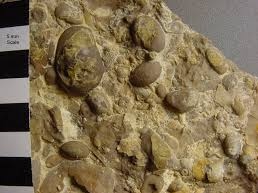 Rocks in the Berea area range in age from 360 to 320 million years old and represent environments including very deep stagnant seas, shallow subtropical seas, and wide, shallow rivers. This trip will explore Berea's geologic history by examining the rocks left behind in each environment during the 40-million-year history. You will be able to collect several different types of sedimentary rocks and fossils from each environment. This is a hands-on trip; so, come prepared in boots and with collecting bags to work in a roadside setting.
Transportation is provided. Led by Frank Ettensohn of UK Earth & Environmental Science Dept.

Annual Meeting Links 2019
---