Meet the Governing Board
Kentucky Academy of Science 2021 Governing Board
President Trent Garrison
Trent Garrison grew up in a mountainous region near Hyden, Kentucky. With a natural interest in science, he later attend Eastern Kentucky University (BS and MS), Kentucky State University (Public Administration), the University of Kentucky (PhD in Environmental Geology) and is currently attending Harvard University Extension School (Communication). He has worked as a Geologist for state government, Assistant Professor at local colleges, and Executive Director of Legislative Affairs at the Energy and Environment Cabinet. Dr. Garrison teaches as an adjunct at KCTCS and EKU. (Board Term 2018-2022)


President-Elect Jon Dixon
studied Electrical Engineering at Miami University of Ohio before moving to Kentucky and joining the staff at the Kentucky Science Center as the Master Educator in order to reach the general public. Jon finds his inspiration as an informal educator not only in reaching children of all ages, but also in encouraging their families to stimulate growth through exploratory learning. Despite having an engineering background, Jon finds that an interdisciplinary respect towards all sciences and the scientific method are integral to the growth of all Kentuckians.
Jon's main focus in his outreach opportunities is not only a focus on his field, but also in presenting concepts and inquiry based learning to the general public, whether their background is in science or not. Jon always strives to make these concepts as approachable as possible to patrons of the museum, attendees of outreach programs, or anyone seeking to strengthen their scientific literacy. (Board term 2020-2023)

Vice-President Julie Reizner is a faculty member in the Department of Physics, Geology, and Engineering Technology at Northern Kentucky University. She has educated young people in Kentucky for the past 13 years in topics as varied as geology, evolution, paleontology, wildlife conservation, and climate change. She has worked at the Cincinnati Zoo as an animal handler, and volunteered as an educator and diver at the Newport Aquarium, encouraging special connections between the general public and their natural world. Julie received a BS in Geology from Western Kentucky University in 2003, working on a GIS study of groundwater, and in 2010 received a MS in Earth Science from Montana State University. Dr. Reizner led Upward Bound students on a dinosaur dig and taught Comparative Vertebrate Anatomy to veterinary students. Her continued research at MSU deals with dinosaur paleohistology, with paleontologist Jack Horner. As an instructor at NKU, she teaches Evolution Days and Fun with Science camps, helps judge the Northern Kentucky Science and Engineering Fair, led a field trip on Cincinnatian-series fossils for an annual meeting of KSPG/KAS, and has given public talks, including at the March for Science in Cincinnati. (Board term 2021-2024)


Past President and

Journal

Editor in Chief Frank Ettensohn
is a Professor of Geology at the University of Kentucky. His research interests largely center on sedimentary geology and are integrative and field-oriented in nature. His background is in the fields of stratigraphy, sedimentology, and paleontology, but he has found it rewarding to integrate these disciplines with each other and commonly with regional tectonics for a more complete resolution of the problem at hand. Dr. Ettensohn and his students have been especially successful using this approach in the areas of black-shale geology, carbonate paleoenvironments, and seismites. (Board Term 2017-2021)
Treasurer Rodney King
is a Professor of Biology
at Western Kentucky University. Dr. King is a microbiologist doing research on bacteriophages and was the recipient of KAS' 2014 award for Outstanding College / University Teacher. (Board Term 2017-2020)
Secretary Rajiv Singh is pursuing his doctorate in Chemistry after serving as a Chemistry professor at Southeast Kentucky Community and Technical College from 2012-2019. He received his MS in Organic Chemistry from the Department of Chemistry at University of North Dakota in 2012, and joined the Department of Math and Natural Sciences at Southeast Kentucky Community and Technical College in 2012 as an Instructor of chemistry. He was promoted to the rank of Assistant Professor in 2015. His research work at UND was related to synthesis and characterization of two-armed and three-armed carbamates. (Board Term 2018-2021)

Physical Sciences Representative Mr. John Scott Miller
has been a member of KAS since the fall semester of 2012, and currently is a member of the KAS Public Engagement committee and the Science Education Advocacy committee, both of which work to bring science to Kentucky citizens.
Scott is currently the Vice President of Community Colleges for the Kentucky Association of Physics Teachers, which has joint meetings with KAS in the fall. In this capacity, he has tried to encourage participation of the KCTCS physics faculty with KAPT, and indirectly with KAS.
Scott joined the faculty at Maysville Community and Technical College in January, 2012 and has been promoted to the title of associate professor since that time. As such, he teaches college physics and introductory astronomy courses for the college. Astronomy is his real interest, and because of this, he also does monthly public observations during the regular school year, where he has the opportunity to do informal education on various topics of astronomy with those that attend.
In addition to college-related organizations, Scott is also the captain of the 4-H robotics team in Maysville, where he and another faculty member oversee the building and programming of robots by middle school and high school students
Scott holds a B.S. degree in Physics and a M.S. degree in Physics with concentration in astronomy granted by the University of Louisville, and a M.S. degree in Secondary Education, certified in high school physics and mathematics granted by the University of Kentucky. He has taught physics, astronomy, and mathematics at the University of Kentucky, Transylvania University, the University of Louisville, and Jefferson Community College in Louisville, Kentucky. He has co-published papers in both physics and astronomy. (Board Term 2018- 2022)

At-Large Representative Dirk Grupe joined the Department of Earth and Space Science at Morehead State in August 2014. Before coming to MSU he was a senior research associate at the Department of Astrophysics and Astronomy at Pennsylvania State University. He was involved with the NASA Swift Gamma-Ray Burst Explorer Mission. Dr. Grupe performed post-doc work at the astronomy department at Ohio State University, and from September 1997 to July 2002, he was a researcher at the Max-Planck Institute for Extraterrestrial Physics in Garching, Germany. (Board Term 2017-2021)

Biological Sciences Representative Melanie Hardin Pierce has an extensive background in adult critical care. Her research interests include improving outcomes in the mechanically ventilated adult critically ill patient population, prevention of ventilator-associated pneumonia, and positional therapy as an adjunct treatment for acute respiratory distress syndrome. She has written numerous textbook chapters in the area of high acuity nursing and is a co-editor of an award-winning nationally recognized critical care textbook, High Acuity Nursing (5th edition). She is active in research and evidence-based practice issues. Dr. Hardin-Pierce is an associate professor in the college where she teaches in the graduate program. She is an acute care nurse practitioner at the VA Medical Center in Lexington, and also is involved in research in the adult critical care services division at UK's Albert B. Chandler Hospital. (Board Term 2017-2021)

At-Large Representative Dr. Rachel Pritchard is an Associate Professor of Biology at Kentucky Wesleyan College and serves as the Chair of the Division of Natural Sciences and Mathematics. She earned her B.A. in Microbiology and Zoology from Ohio Wesleyan University in 2008 and her Ph.D. in Microbiology from Miami University in 2014. She has a passion for undergraduate liberal arts education and loves working with students to help them pursue their goals and find their path during and after college. At KWC, she teaches a variety of classes primarily focused on Microbiology and Immunology, serves as the Biology and Pre-Nursing Program Coordinator, and advises the Pre-Professional Society. Her research lab focuses on Mycoplasma pathogenicity and cell biology as well as bacterial antibiotic resistance. In addition to engaging students in independent research, she has also worked to incorporate authentic research experiences into her courses to engage as many students as possible in the discovery process. Scientific outreach has been extremely important to her, and she has participated in and led a number of community outreach activities geared towards middle and high school students while at KWC. She also currently serves on the American Society for Microbiology Immunology Curriculum Committee. (Board Term 2021-2024)

Social & Behavioral Sciences Representative Wei Song is a Professor and Undergraduate Director in the Department of Geography and Geosciences at the University of Louisville (UofL). He is also a Ph.D. faculty in Urban and Public Affairs and an affiliated faculty in Asian Studies. Dr. Wei Song is a human-economic geographer. The central theme of his research is the spatial heterogeneity in social, economic and demographic processes, primarily at urban and regional scales. Dr. Songs research and teaching interests include location and transportation analysis, economic geography, urban issues, spatial statistics and modeling, and GIS applications. His recent research activities have been focused on three interrelated concentrations: spatial interaction and transportation; urban social-spatial issues; and spatial dynamics of urbanization and urban structure. Dr. Song has published two books and over fifty refereed articles in urban, geography and GIScience journals. Dr. Wei Song is a Board Member of the Applied Geography Conference. He is the Associate Editor of Papers in Applied Geography, and currently serves on the editorial boards of International Journal of Applied Geospatial Research and Journal of Geography & Natural Disasters. (Board Term 2018-2022)

Physical Sciences Representative Seyed Allameh is a full professor of mechanics, materials and nanotechnology at Northern Kentucky University. Seyed has worked on the fabrication and characterization of nano-crystalline materials, microelectromechanical systems (MEMS), thin film bimorphs, biomaterials, and nanostructures with applications in nanotechnology, surfaces and interfaces, electron microscopy, nano-crystalline materials, nano-scale and microscale devices. Seyed was the winner of the NKU 2017 Faculty award for excellence in research, scholarly activity and innovation. He has served on various professional and institutional committees including NKU Faculty Senate, faculty and administration search committees, editorial boards of journals, Science Fairs, Community outreach, Research Celebration, CINSAM middle school alliance, ASME multifunctional among others. (Board Term 2018-2022)

Biological Sciences Representative Kate He is a Professor in the Department of Biological Sciences at Murray State University (MSU). Dr. He received her B.S. and M.S. in Plant Ecology from Northeast Forestry University in China and Ph.D. in Quantitative Ecology from Western University in Canada. Trained as a statistical ecologist, Dr. Hes research is centered on biodiversity analysis, invasion biology, ecological modeling, and biogeography. Dr. He has published over fifty peer-reviewed articles in prestigious journals. Dr. He is a Senior Editor of Remote Sensing in Ecology and Conservation, and Associate Editor of Frontiers in Ecology and Evolution, she also serves on the Editorial Boards of International Journal of Applied Vegetation Science and Ecological Informatics. Dr. He teaches both undergraduate and graduate courses at MSU including Botany, Quantitative Ecology, Conservation Biology, and Biological Inquiry and Analysis. (board term 2020 - 2023)

Social Sciences Representative Justin McFadden
has been an assistant professor of science education at the University of Louisville since 2015. His research and teaching expertise focuses on teacher learning focused on instructional change in K-12 science classrooms. He also has an interest in engineering education and integrated STEM education, again focused across the K-12 spectrum. He is an elected board member for the state's Kentucky Science Teachers Association, and is currently starting an NSF-funded project with high school science teachers in Jefferson County Public Schools.
Historian Marilyn Akins (ex-officio) is an Assistant Professor of Physics at Bluegrass Community and Technical college in Lexington and serves as the Secretary / Treasurer for the Kentucky Association of Physics Teachers.

Journal

Editor Wally Borowski
is a faculty member in the geology deprtment at Eastern Kentucky University. Dr. Borowski studies stratigraphy, Environmental health of surface warers. Geochemistry of marine sediments.
Journal

Editor
Shauna Reilly
(ex-officio)
is a professor of political science at Northern Kentucky University. She is currently the Director of the Institute for Student Research and Creative Activity. She has been recognized by her peers with several research nominations and awards. Her research looks at the area of democratic access in the United States, mainly through the lens of direct democracy, focusing on minority access issues and ballot complexity. Dr. Reilly has served as Associate Editor for Political Science for the Journal of Economics and Politics and is the co-editor of the series Voting, Elections and the Political Process at Lexington Press.
Junior Academy of Science

Director and Program Coordinator Melony Stambaugh (ex-officio)
coordinates hundreds of oral and poster presentations for the KAS Annual meeting each fall and for the Kentucky Junior Academy of Science meeting in the spring. Melony is an anthropologist with a degree from the University of Cincinnati and among other things, currently teaches at Gateway Community and Technical College in northern Kentucky.
Junior Academy of Science

co-chair Bruce Griffis (ex-officio)
is an Assistant Professor of Biology at Kentucky State University. He has served on the KSU Faculty Senate and has been involved in several Mathematics and Science Partnership efforts partnerships in which Kentucky schools and school districts, KSU, and other universities worked together to increase learning in math and science. He also participated on the statewide team that reviewed the Next Generation Science Standards for the state of Kentucky alongside elementary, middle, and high school teachers; faculty from universities; and other stakeholders in science education.
Newsletter

Editor Mark dela Cerna
(ex-officio)
is a Biochemistry doctoral candidate in the BioNMR group at the Brown Cancer Center, University of Louisville. His research involves the use of nuclear magnetic resonance spectroscopy to understand the relationship between protein structure, function, and dynamics. He is also an adjunct faculty at the Chemistry Department at Bellarmine, where he primarily teaches chemistry labs. He aspires to one day lead his own group to further understand principles of protein function using structural biology and to mentor the next generation of scientists. Outside the lab, Mark enjoys recreational archery and driving (aimlessly most times). He is an advocate for diversity in STEM and research. Mark lives with his girlfriend and their four babies (all cats) in Vine Grove, KY. He has been a KAS member since he moved to Kentucky in 2016. You can follow him on twitter (@mvcdelacerna).
Executive Director Amanda Fuller (ex-officio) joined KAS as Executive Director in 2013. She has a BS in Environmental Science and a M.S. in Land Resources from UW-Madison. She has served as a board member and as staff with various nonprofits and served her country as a Peace Corps volunteer. Outside the office, Amanda is a part-time urban farmer, orchardist, entrepreneur and educator.

Dr. Trent Garrison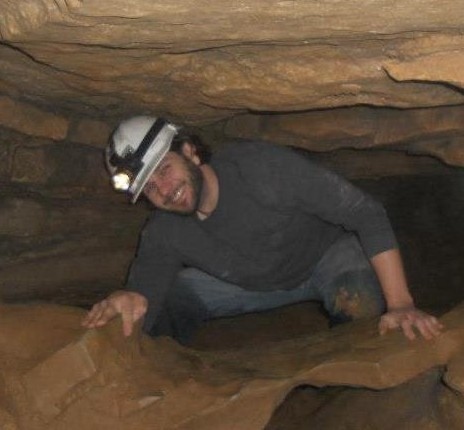 Jon Dixon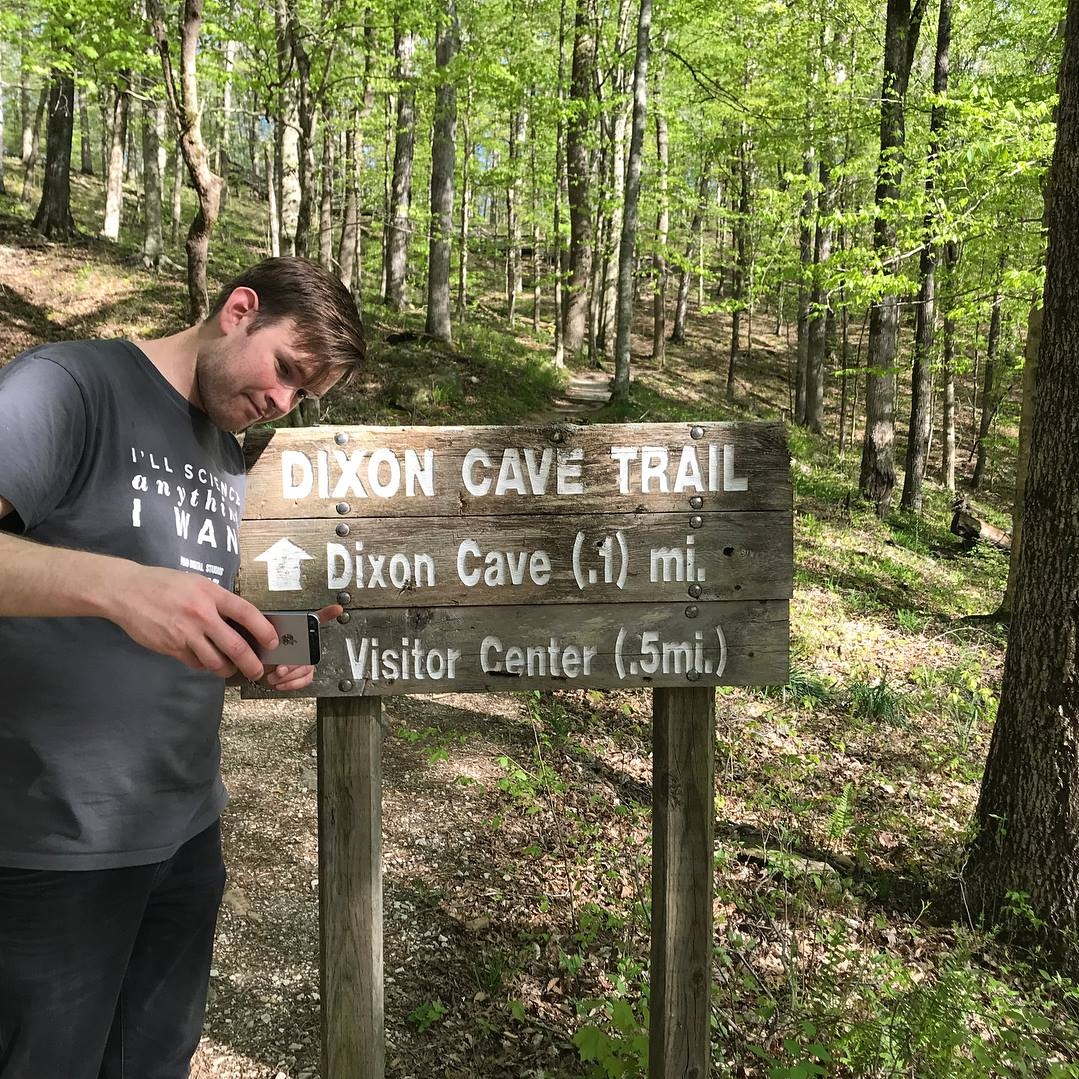 Julie Reizner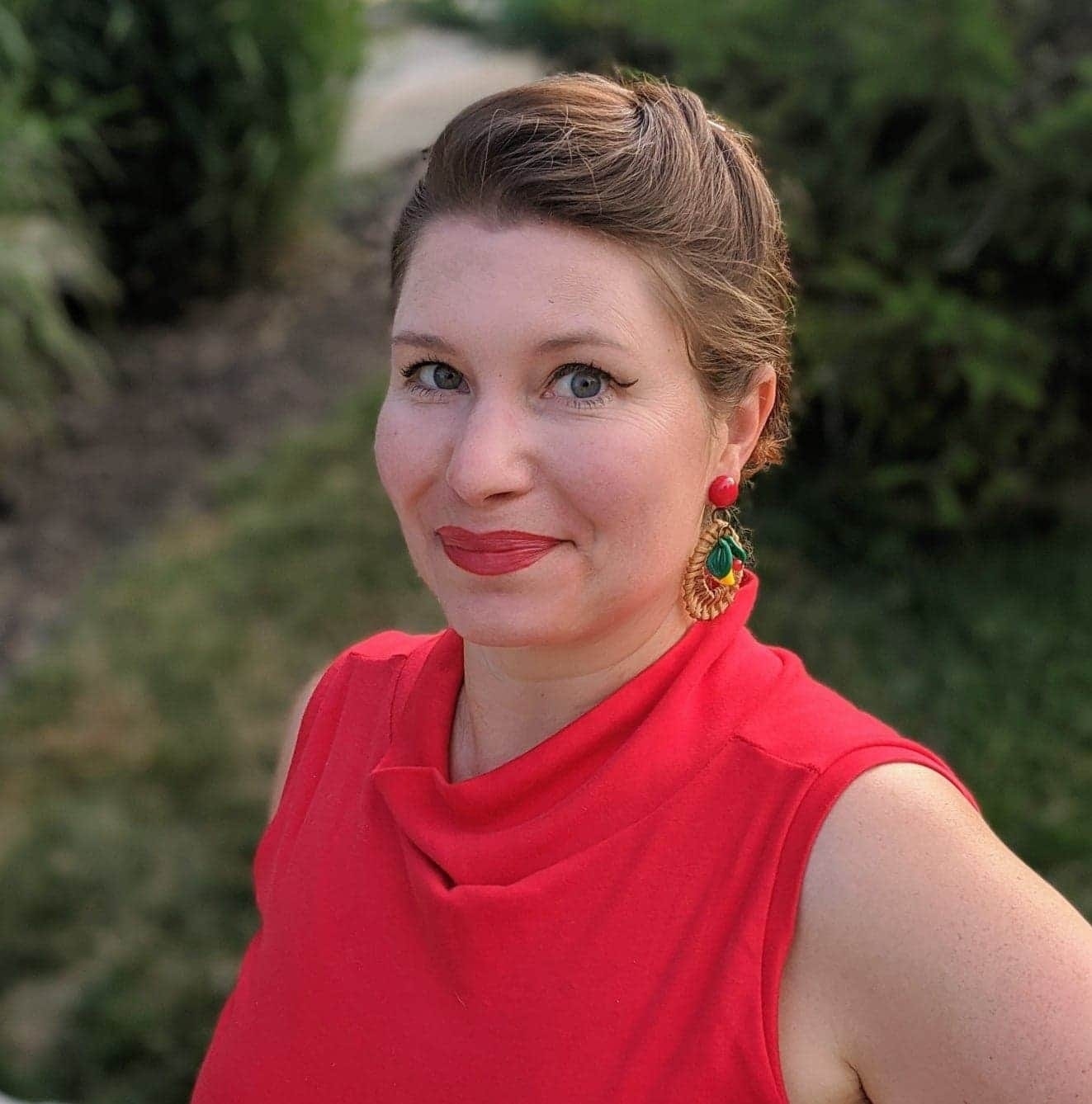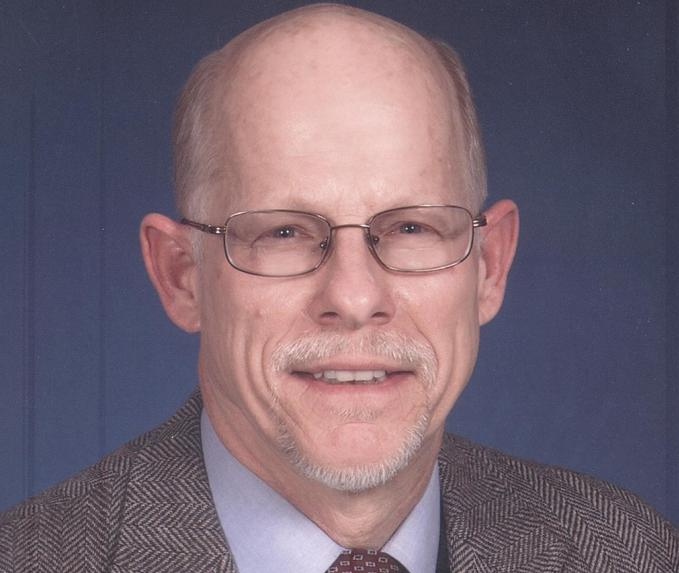 Rajiv Singh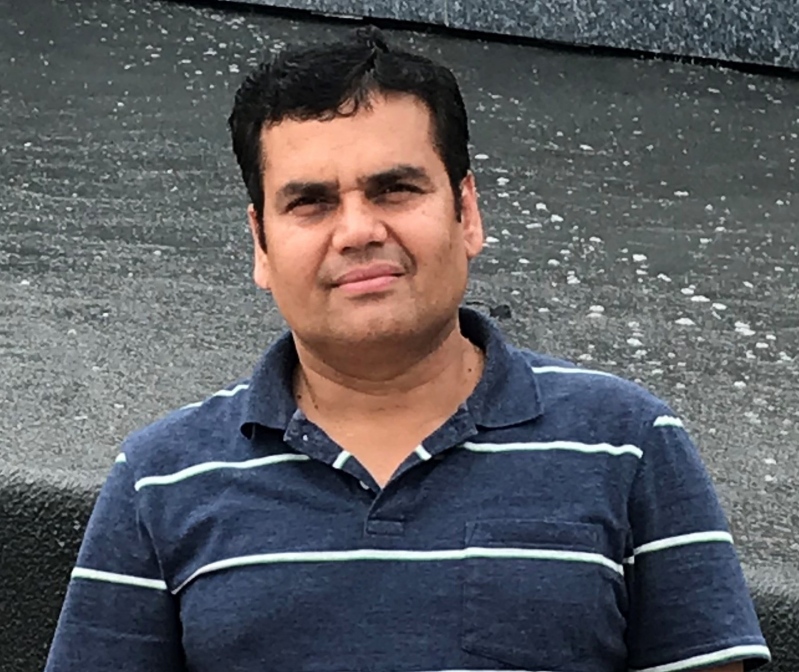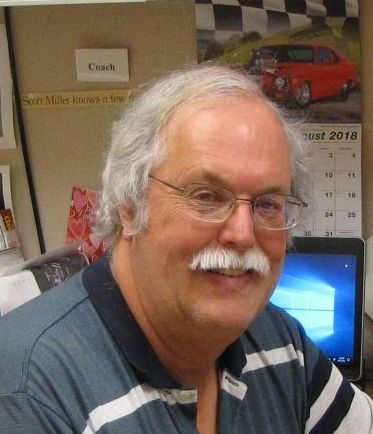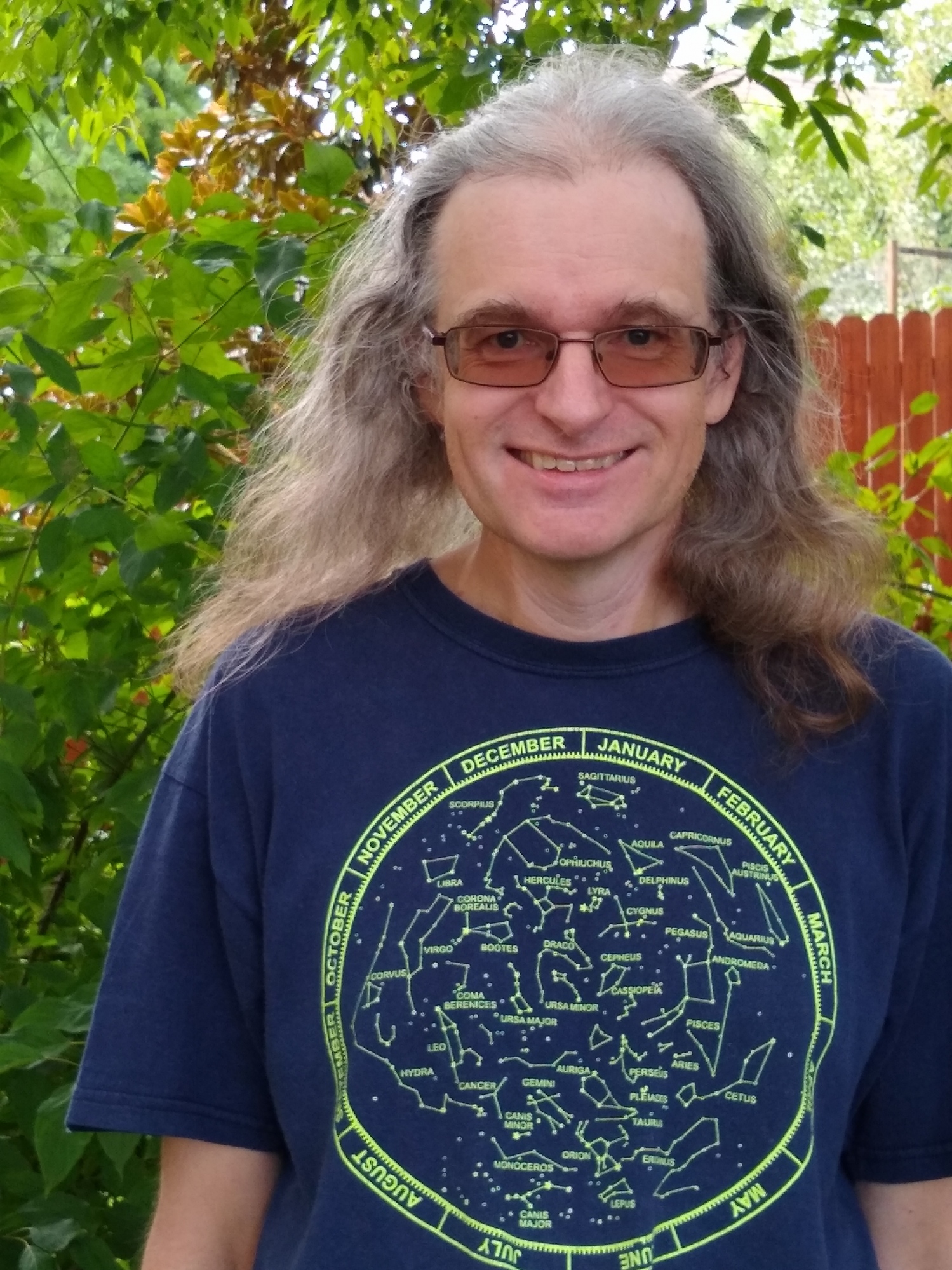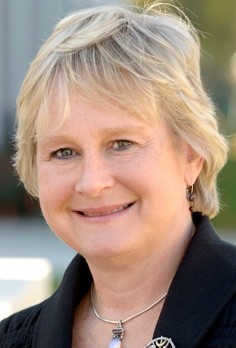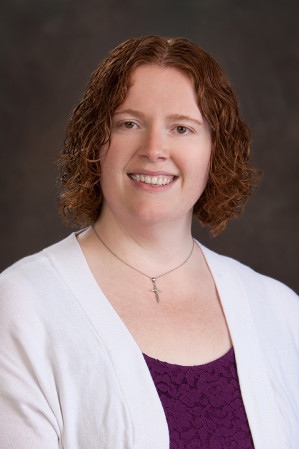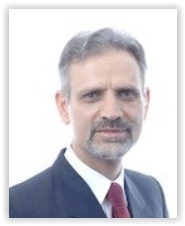 Dr. Kate He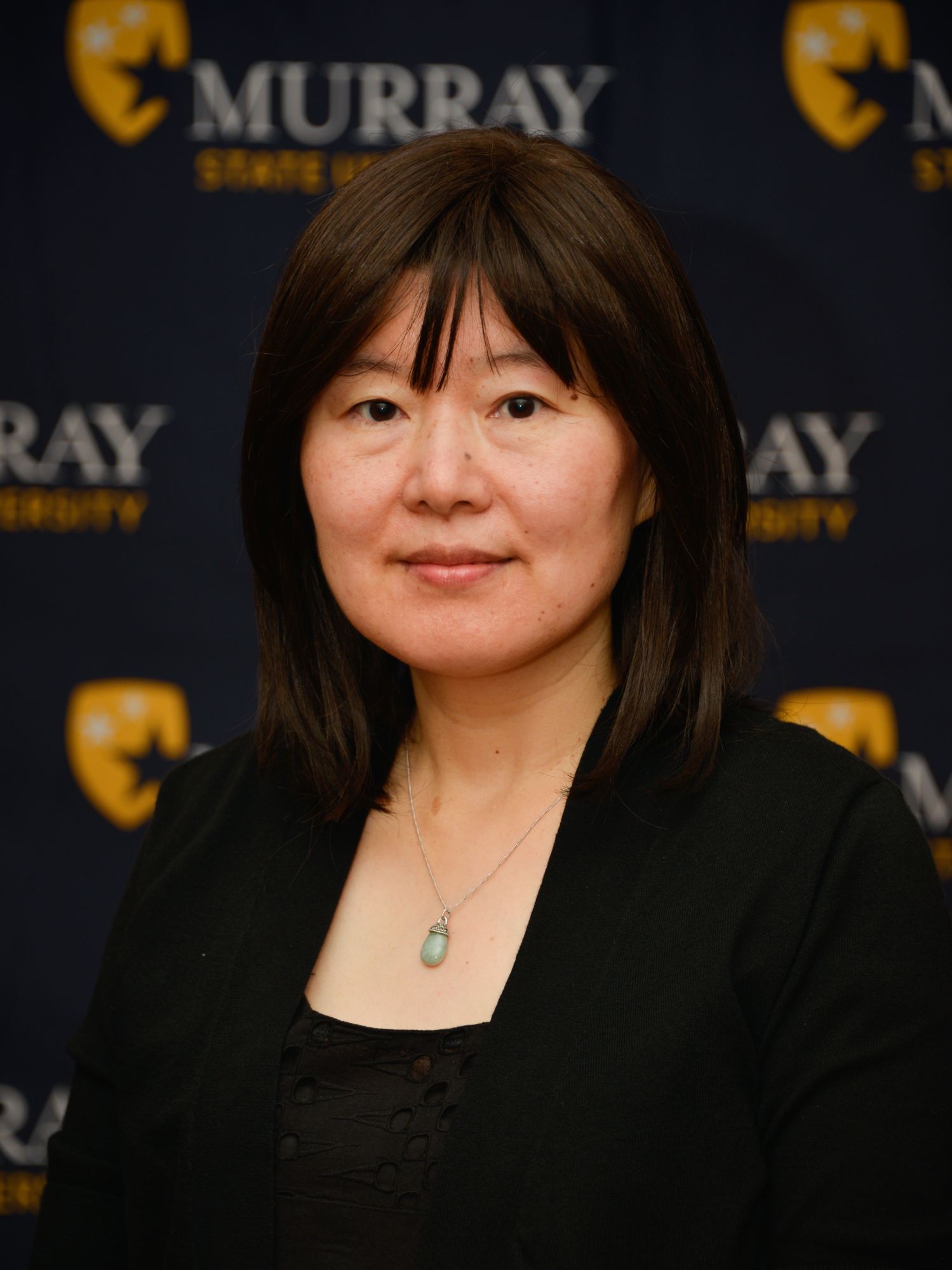 Justin McFadden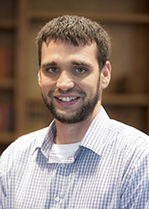 Dr. Wally Borowski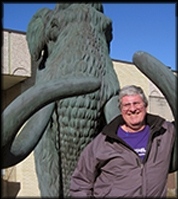 Shauna Reilly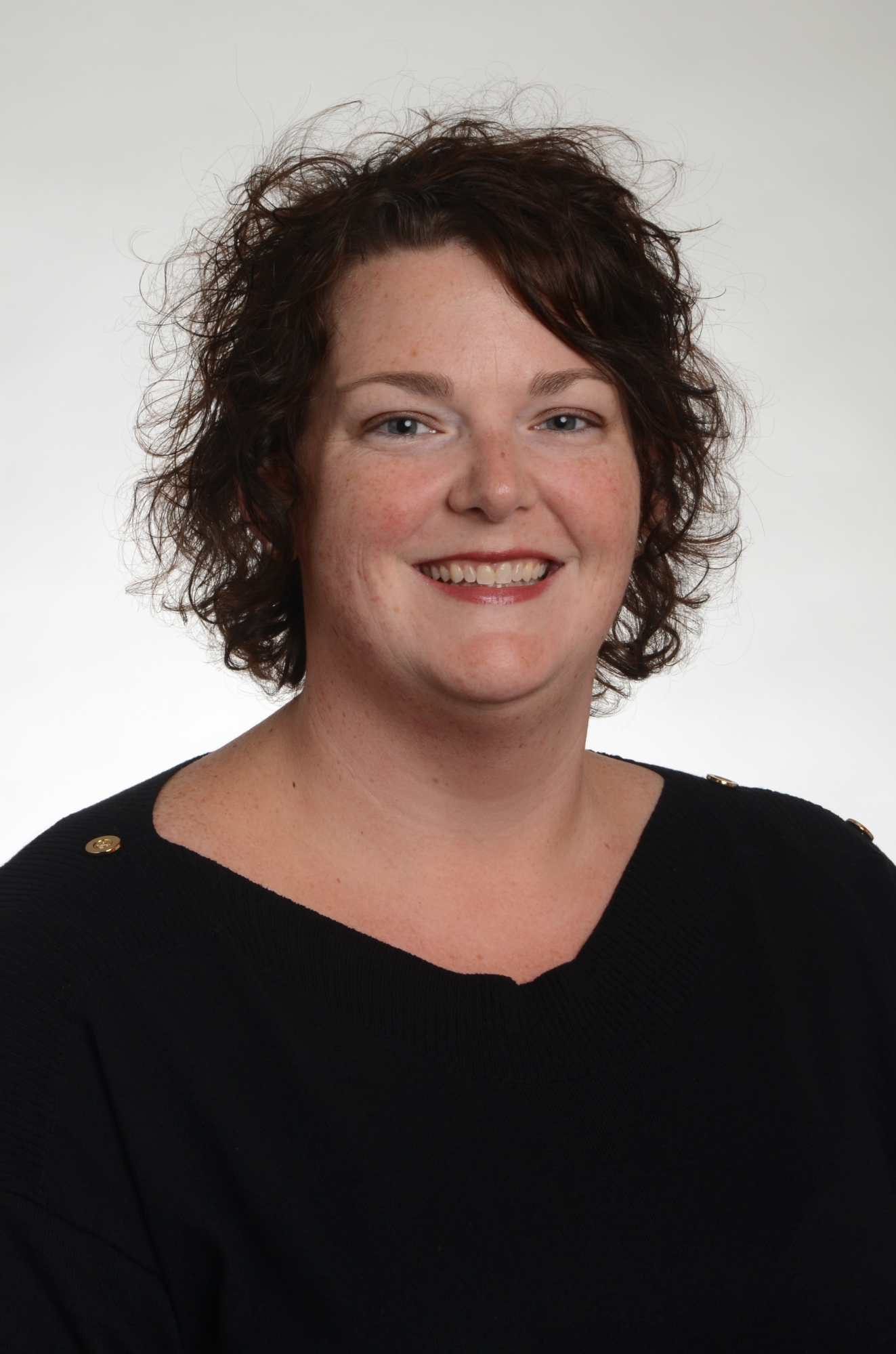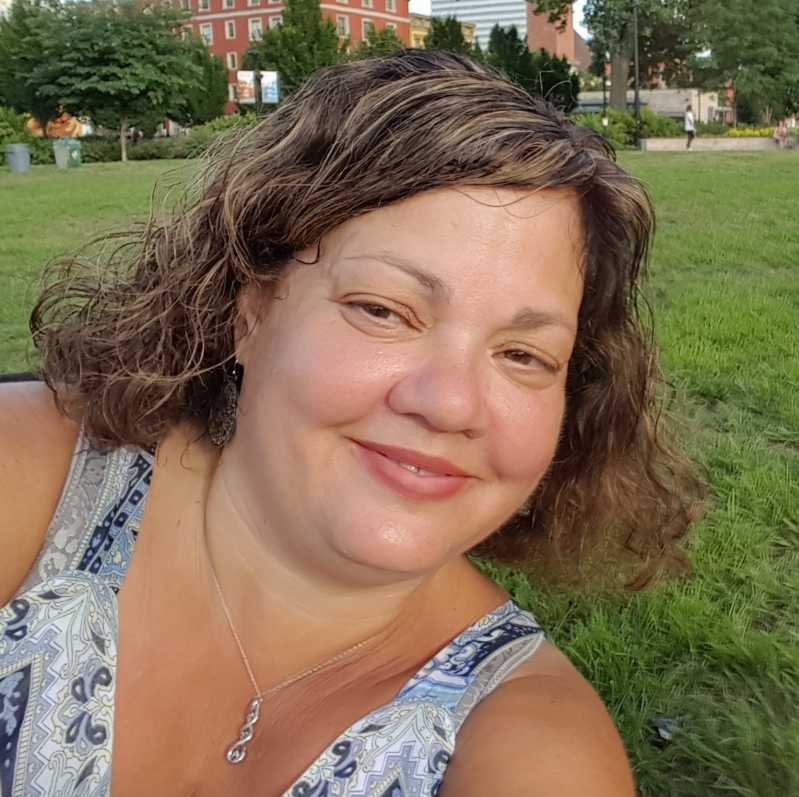 Mark dela Cerna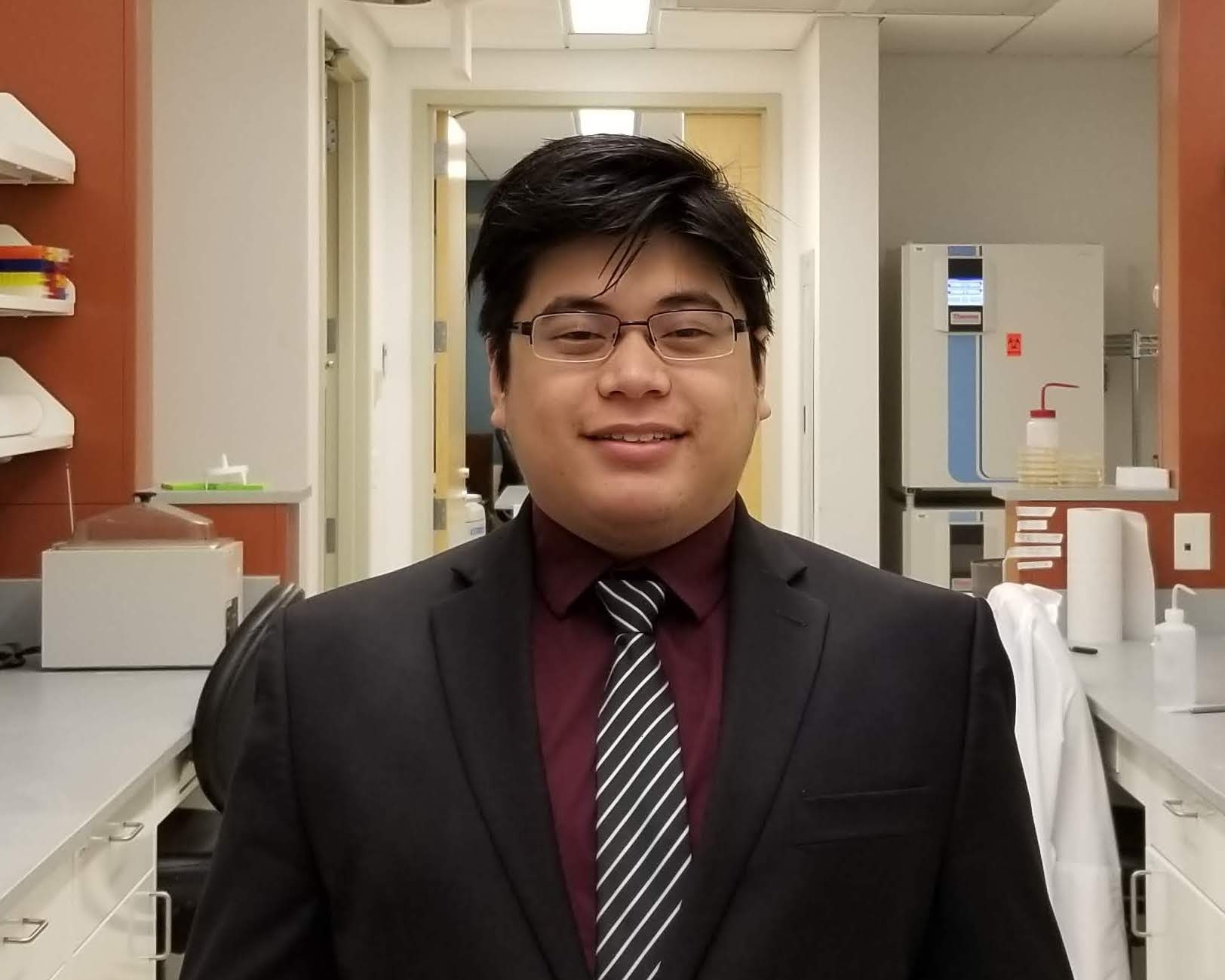 Amanda Fuller