Advocate for Science
Feb. 14, 2019
SB 100 is moving quickly and would curtail rooftop solar and add costs to renewable energy generation in Kentucky. If you would like to comment call the Legislative Message Line at 1-800 372-7181 to leave a message for Kentucky House members.

Two bills have been filed that would promote renewable energy:
HB213 would require retail electric suppliers to use increasing amounts of renewable energy; and
HB146 would establish "power purchase agreement" that would make it easier for users to choose to purchase renewable energy.

September 2018
KAS collaborated with Dr. Trent Garrison and NKU students in a science policy class to survey legislative candidates about scientific issues. Read their responses and find out more...

June 15, 2018:
In 2017, the Innovation Imperative effort brought together U.S. industry, higher education, science, and engineering organizations in urging Congress to enact policies and make investments to help ensure the United States remains the global innovation leader. The Innovation Imperative garnered the signature of several industry leaders and the endorsement of more than 500 businesses, organizations, and universities, including KAS. The Innovation: An American Imperative statement p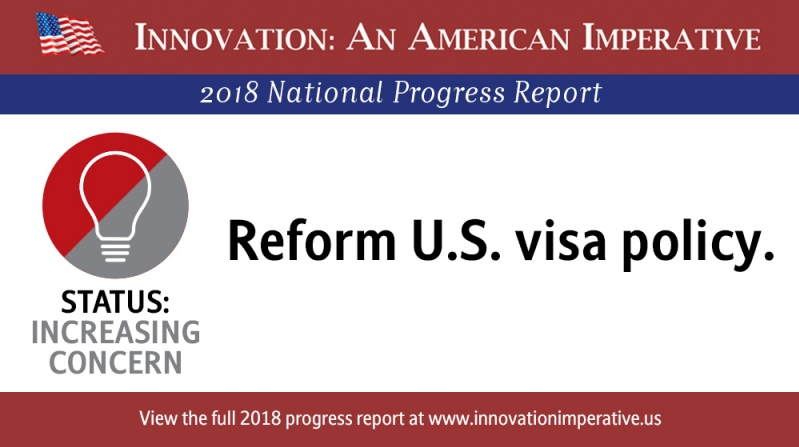 rovides seven areas of focus for congressional action:

Renewing the federal commitment to scientific discovery by ending sequestration level spending caps and providing steady and sustained funding growth;

Permanently strengthening the R&D tax credit;

Reforming visa policies;

Improving STEM education;

Streamlining or eliminating costly and inefficient regulations;

Reaffirming merit-based peer review; and

Stimulating improvements in advanced manufacturing.
Though we are pleased there has been some progress on a few issues since the call to action came out in June 2015, there is still plenty of work to do. This progress report provides the latest status for each of the focus areas. Please help us draw attention to these important policy needs by promoting the Innovation Imperative progress report (including the parts that still require congressional action) to your network, members, neighbors, and others.
Read the Innovation Imperative Progress Report

You can contact members of Congress about these initiatives. Use the sample posts below or create your own posts. Advocates are posting a series of messages on social media until June 23rd using #InnovationImperative.

Shareable graphics
Sample social media posts
Tweet key members of Congress - find their Twitter Handles here

Learn more about the initiative at innovationimperative.us

June 1, 2018: If you are concerned about rescissions of already-budgeted federal funds that would affect a number of agencies' research budgets (NIH, FDA, CDC, NSF, AHRQ and other agencies) the deadline for congressional action is June 22. Here's a link from Research America to contact your members of Congress.



April 28

2018:

Report from the KAS Advocacy committee, a wrap up about the Ky Legislative season
April 2018:


Ky House and Senate overrode the Governor's veto of

HB200

, the

budget bill, in early April.

Kentucky Academy of Science opposed

HB200

, the Budget Bill, because of the deep cuts imposed (in ALL versions of the budget) on dozens of education and research programs and on our institutions of higher education. Higher education institutions for example would suffer 6.25% cuts, after years of continuous cuts.


Read our Feb 26 letter

and our

March 21 letter

explaining why we opposed the proposed budget.
Find analysis of the budget at the

Kentucky Center for Economic Policy


We remain concerned that sufficient revenue is not being raised to restore funds for higher education and dozens of other educational programs (

read more

)

The Legislative message line is 800-372-7181. This line can be used to leave a message for that committee as well as your own legislators. If you don't know who they are, the helpful people on the phone can look them up for you.
If you Tweet, many legislators use Twitter and their handles are on their web pages:

http://www.lrc.ky.gov/



The

Kentucky Legislature website

is easy to navigate - you can look up any bill, any legislator, and find schedules for committee meetings.

KET broadcasts our state government's House and Senate sessions and committee hearings live:

https://www.ket.org/legislature/
During legislative sessions, keep track of bills that interest you using

KyBillwatch.